Is Daniel Alfredo Burleson The New McLovin From 'Superbad'?
Even though getting in trouble with the law is never fun, writer comedian Seth Rogen couldn't resist finding the humor in a recent bust that had Superbad written all over it.
Rogen caught wind of a news story out of Iowa where a 20-year-old man was arrested for drinking alcohol at a local bar. The man fessed up that the drink contained booze and dug into his wallet to produce his ID.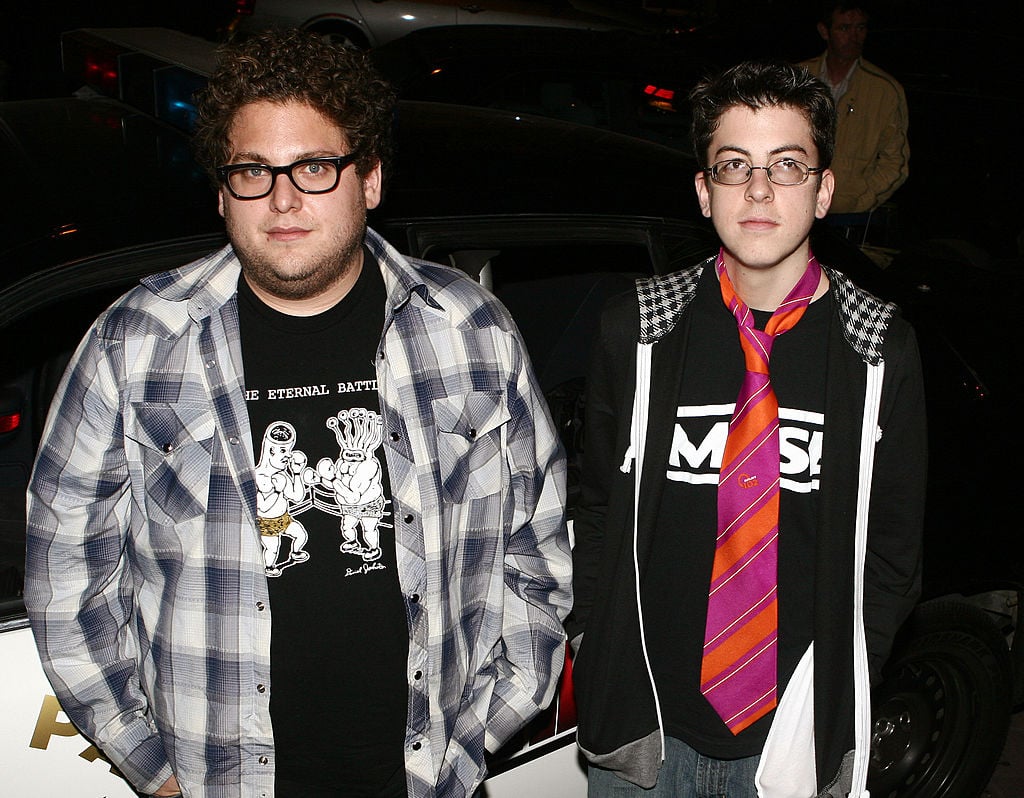 However, as the man rifled through his wallet, cops spotted a fake ID from the state of Hawaii and the name, "McLovin" on the front. The birthday was 06/03/1981. Why is that so funny to Rogen? Because McLovin was one of the beloved characters from his cult classic film Superbad and he was all about it. Rogen retweeted the news story and wrote, "My work here is done."
He stayed true to the McLovin formula
The man, Daniel Alfredo Burleson, didn't divert from the McLovin formula, proving to be a total Superbad purist. He copied the exact same name, state and even birthday as the 2007 film.
But one huge kink in Burleson's plan was that in Superbad, the birthday made Fogell (Christopher Mintz-Plasse) AKA McLovin, about 26 years old. Using the same birthday today made the 20-year-old about 38. A little bit of a stretch.
Although Burleson didn't plan to present the fake ID to the cops, he was still arrested for underage drinking. In fact, he told the officers he didn't have a fake ID. But since the cops found the McLovin copy they also had to arrest him for "possession of a fake ID, possession of alcohol while underage and being in a bar after 10 p.m. while underage," WSVN reports.
McLovin IDs are easy to obtain too
More as a nod to pop culture, anyone can obtain their own fake McLovin ID. Both Amazon and Etsy offer the same ID for less than $10. In fact, some people have used the ID to actually get out of trouble. "This actually saved me a huge ticket cause the cop thought it was funny," one person shared in the Amazon reviews.
A teacher shared on Amazon that the ID is used as a prop for class. "I teach an alcohol awareness and fake ID identifying class and this usually gets a laugh. It was an appropriate purchase for class, and I'm glad I have it!"
Is Daniel Alfredo Burleson the 'new McLovin?'
Twitter blew up after the story was reported in the news. A number of Twitter users are now referring to Burleson as the new McLovin too. "This is the new McLovin' Daniel Alfredo Burleson. He's infamous for Using a #McLovin ID from #Superbad to get into a bar. He was arrested for underage drinking," one person posted along with Burleson's smiling mugshot.
Another person wrote, "We shall now celebrate 10/16 as a national holiday for Daniel Alfredo Burleson." In response to Rogen's tweet, actor Ashton Kutcher just wrote, "Go Hawkeyes."