Is 'Days of Our Lives' Canceled? Here's Why People Think So
In a move that seems to signal a sign of trouble, Days of Our Lives has released its entire contract cast. Does this mean that the long-running daytime soap opera will be canceled? Dueling reports say many things, but it is worth noting what all of this means.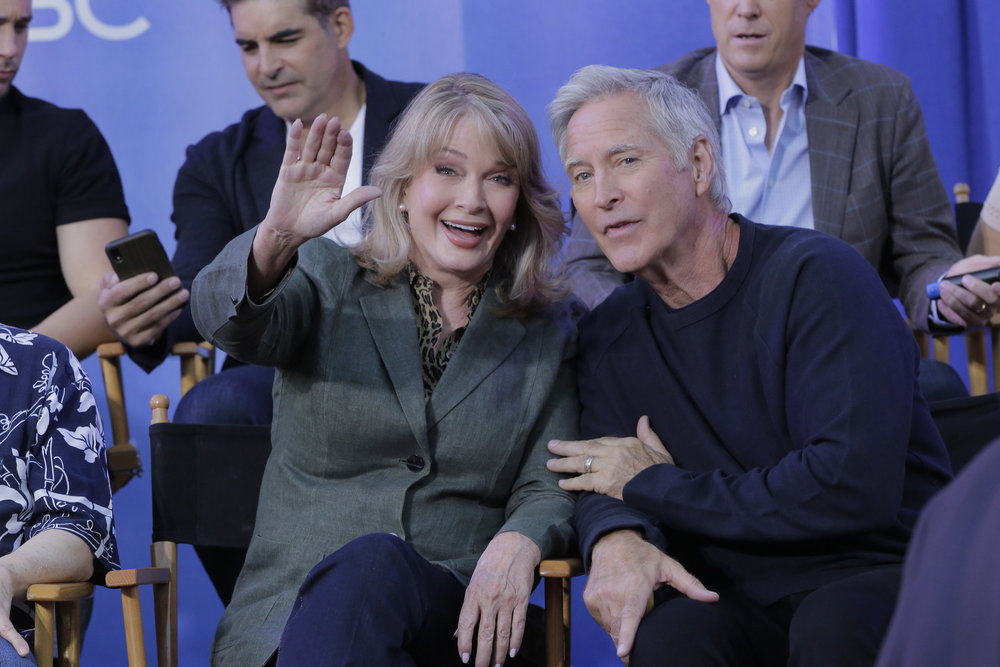 'Days of Our Lives' releases its entire cast from contract
In a seemingly-unprecedented move, Days of Our Lives released its entire cast from their contracts. This comes as the show is airing its 55th season. Negotiations for the 56th season are ongoing. With the cast released, the show will go on hiatus.
The news was exclusively reported by TVLine on Tuesday. The report states that actor contracts are with Corday Productions, not Sony Pictures Television and NBC.
What this news actually means
Because the cast members are not under a set contract, this means that if the show goes back into production, the producers could bring in new actors, the old actors may not want to return now that they aren't under a set attachment — these are just a few of the many, many things that a lack of a contract could result in. Basically, the show really has no cast right now.
"It's actually a shrewd — if cynical — business move. "If Days gets picked up, [Corday] can offer the actors new contacts at a reduced rate and with a 'take-it-or-leave' it attitude. Worst case scenario, they lose half their cast. Best case scenario [for Corday], everyone agrees to return at a lower salary," a source told TVLine.
If Days of Our Lives actually does not return and is effectively canceled, it wouldn't be entirely surprising as daytime soap operas are becoming fewer and fewer as the years go on.
Regardless, 'Days of Our Lives' isn't going anywhere anytime soon
Despite the bleakness of this news, a source told TVLine that "all indications are that NBC would like to keep the show going."
Plus, due to the fact that the show is shot many months in advance, with production concluding this month, those episodes that have been shot to-date would air up until next summer. But, if the show goes back into production, it could kick back off in March.
A separate People magazine report disputes the TVLine report. "The show shoots months and months in advance and they've gotten so far ahead that the cast was prepared ages ago for the fact that they would all be put on hiatus until closer to pick-up (aka renewal) time, for scheduling reasons. The show will almost definitely get renewed and this was not news to literally anyone on the show, nor is anyone truly concerned."
Sooner or later, we'll learn the official fate of Days of Our Lives, so stay tuned!