Is Drew Brees Married and How Old Are His Four Children?
We all know about Drew Brees' play on the football field. The future Hall of Famer is a Super Bowl-winning quarterback for the New Orleans Saints who continues to shatter NFL records every season. With every record he breaks, Brees is always seen celebrating with his family on the sidelines which has garnered a lot of interest about his personal life.
Here's everything you wanted to know about his four adorable children, if and who the athlete is currently married to, plus other facts about him including what his net worth is.
Who Drew Brees is married to
Brees is married and has been since 2003. His wife's name is Brittany Dudchenko and they met one another at a party when they both attended Purdue University. After dating for a while the couple tied the knot in a small ceremony.
That same year they established a foundation called the Brees Dream Foundation. The foundation's mission is to "improve the quality of life for cancer patients, and provide care, education, and opportunities for children and families in need."
The pair moved to California when Brees was drafted by the San Diego Chargers. He was later traded to the New Orleans Saints and when the region was devastated by Hurricane Katrina, he and Brittany made the decision to move there permanently and raise their family in the Big Easy. Today, they have four children who were all born in Louisiana and are being raised there.
"They're all New Orleans babies so New Orleans will always have a special place in our hearts and theirs," the NFL star said. "This is their birthplace. This is where they're growing up."
How old his children are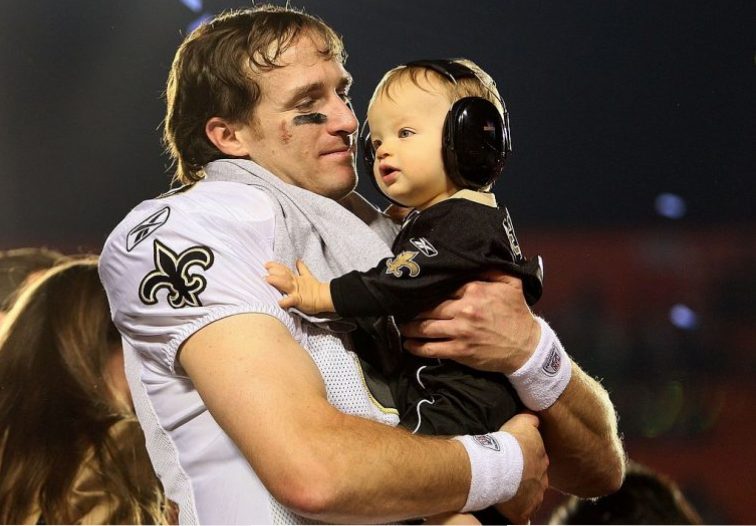 Everyone remembers this sweet picture of Brees holding his son, Baylen, after the Saints defeated the Indianapolis Colts in Super Bowl XLIV.
Baylen is actually Brees' oldest child and was born in 2009 several months before his dad won the big game. Brees and his wife have two more boys, Bowen and Callen, who were born in 2010 and 2012. They also have one daughter named Rylen who the couple welcomed in 2014.
The proud father already has his sons already following in his footsteps and coaches their flag football teams. As for Rylen, well, Brees admitted that she's had him wrapped around her finger since the day she was born.
What his net worth is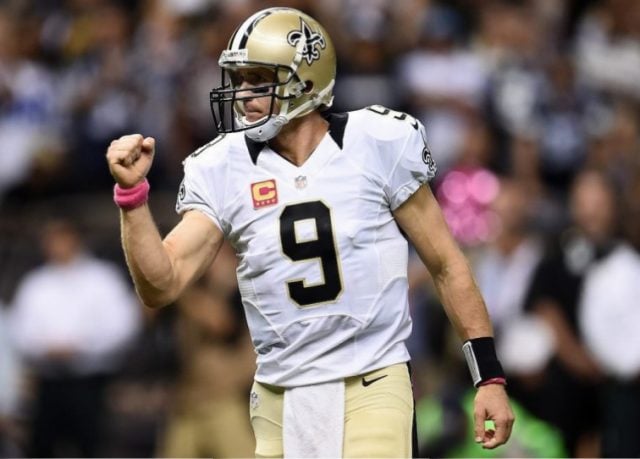 The Saints signal caller has an estimated net worth of $100 million. Of course, the bulk of that is from his lucrative contract with the team and signing bonuses. However, Brees has made money off the field with plenty of endorsement deals. Forbes noted that he rakes in more than $12 million a year from his deals with companies like Nike, Proctor & Gamble, Pepsi Co., and Wrangler.
Brees also makes some serious dough just for tweeting. According to Opendorse, every endorsed tweet from the athlete to his millions of followers earns him a cool $13,000.
Read more: Who is Baker Mayfield's Fiancee, Emily Wilkinson?
Check out The Cheat Sheet on Facebook!