Is Duchess Camilla Close With Kate Middleton?
Camilla Parker-Bowles and Kate Middleton are two of the most well-known and respected women in the world. Both are the wives of future kings, meaning they have important duties to attend to on a regular basis. Kate and William have been married for eight years, and together for many more, giving the Duchess of Cambridge plenty of time to get to know all of the members of the royal family.
At royal events, such as the recent annual Easter celebration, Kate always seems to be enjoying her interaction with the family. We have often seen her engaging in conversation with her husband's cousins, such as Zara Tindall, Princesses Beatrice, and Eugenie, and she is close to her brother-in-law Prince Harry.
However, it is not often that we see Duchess Kate spending time with Camilla, leaving us to wonder if the two have a close relationship.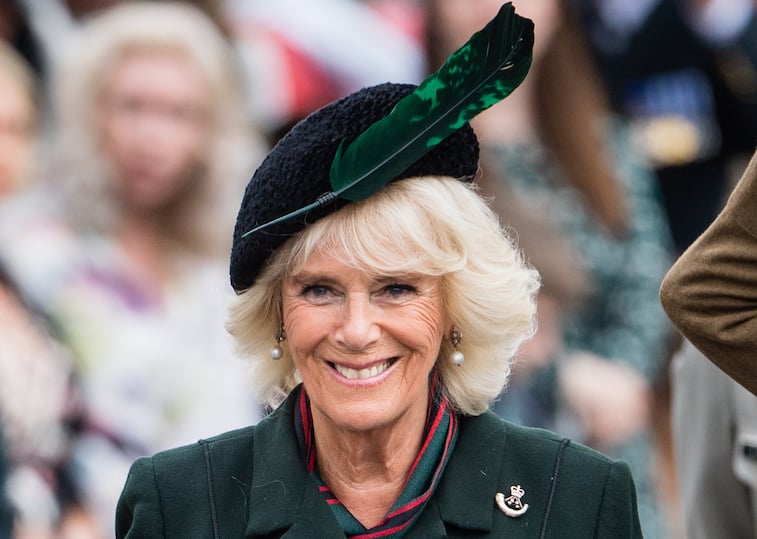 Are William and Harry close with their stepmother?
The astonishing fact is that Camilla has been in Prince Charles's life before his sons were even born. It is well-known that the prince's affair with Camilla is what ultimately led to his divorce from the boys' mother, Princess Diana.
While there may have been some resentment at first, William and Harry have put those feelings aside at this point. They are not super-close with Camilla, but they do get along well with her.
Do Camilla and Kate like each other?
Kate has never publicly spoken about her feelings for Camilla. What a lot of fans may not be aware of is that at first, the Duchess of Cornwall didn't approve of Kate Middleton.
While it is definitely hard to imagine anyone not approving of our beloved Kate, the reason was that Camilla didn't think that William, a future king, should marry a commoner. Obviously, the queen did not agree, and Kate was welcomed into the royal family with open arms.
Is Kate more popular than Camilla?
It is apparent to anyone that Kate might have a slightly bigger fan base than the Duchess of Cornwall. She is certainly photographed much more often than her husband's stepmother, and fans are very interested in everything she does. Kate is notorious for being a fabulous dresser, having wonderfully iconic hair, and garnering more than just a little bit of attention when she makes royal appearances.
While Camilla certainly receives her fair share of compliments, we do have to say that there has never been anything called the "Camilla Parker-Bowles effect."
They have spent some time together
We know that the two duchesses have certainly spent at least some time together. Just before her wedding to Prince William, Camilla took Kate out for a lovely lunch as a celebration.
In addition, William's stepmother was front and center at the ceremony, wearing a genuine smile and looking very happy for the couple. She has also been seen at events such as the christenings of Kate and William's children, and she and Kate have been seen interacting on occasion while carrying out royal duties.
Is Camilla close with Kate?
While the two duchesses do not appear to be extremely close, it can be said they do have a good relationship. It also could be that as two of the busiest members of the royal family, they just don't have enough time to spend together as they would like.
There haven't been recent reports of tension between Kate and Camilla, a strong indicator that all is good with their relationship. We know that Camilla is always there for Kate whenever she needs support, and we can count on the two of them getting along just fine.