Is Ed Sheeran Related to the Gangster From 'The Irishman'?
Ed Sheeran is Irish. Frank Sheeran, the real-life mobster who became the main character of Martin Scorsese's The Irishman, is also Irish. It goes without saying they both have the same last name. The question is: Are they related?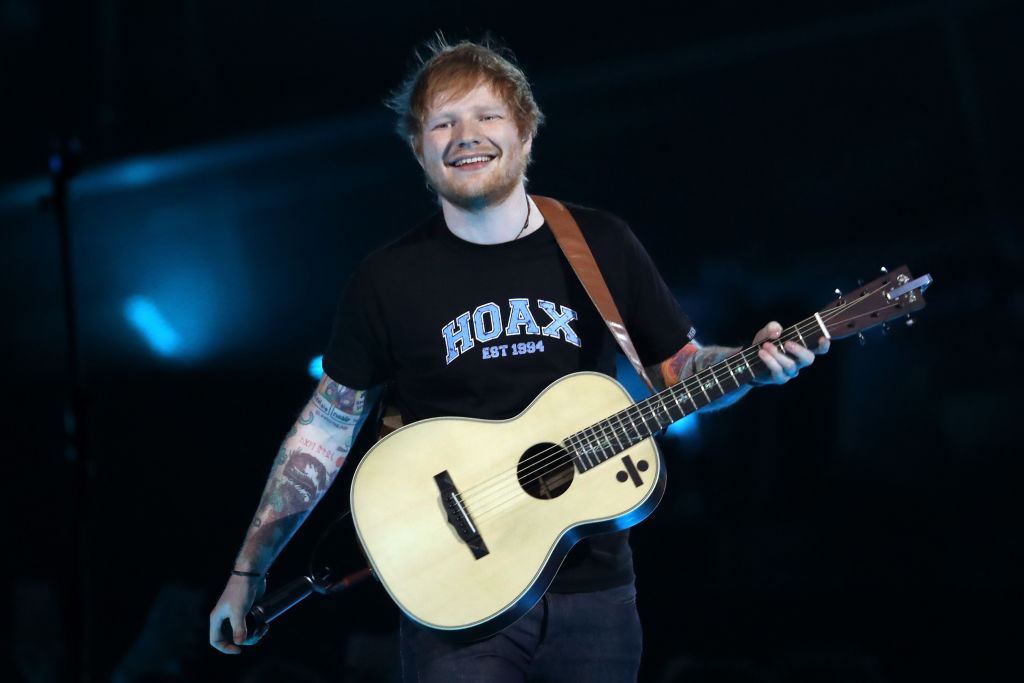 Ed Sheeran says he's related to the famous mobster – is he correct?
People reports Stephen Graham, one of the stars of The Irishman, went on The One Show to promote the film. Discussing Ed Sheeran, Graham said "Apparently [Ed and Frank Sheeran are] related, you know. Honest to God, I swear on my nana's life. That's what Ed said, he says it's his distant uncle."
That's certainly an interesting story. However, there's not much evidence to back it up. Both of Frank's parents and grandparents were born in America, making it unlikely Frank is the uncle of Ed, who was born in England to an Irish family.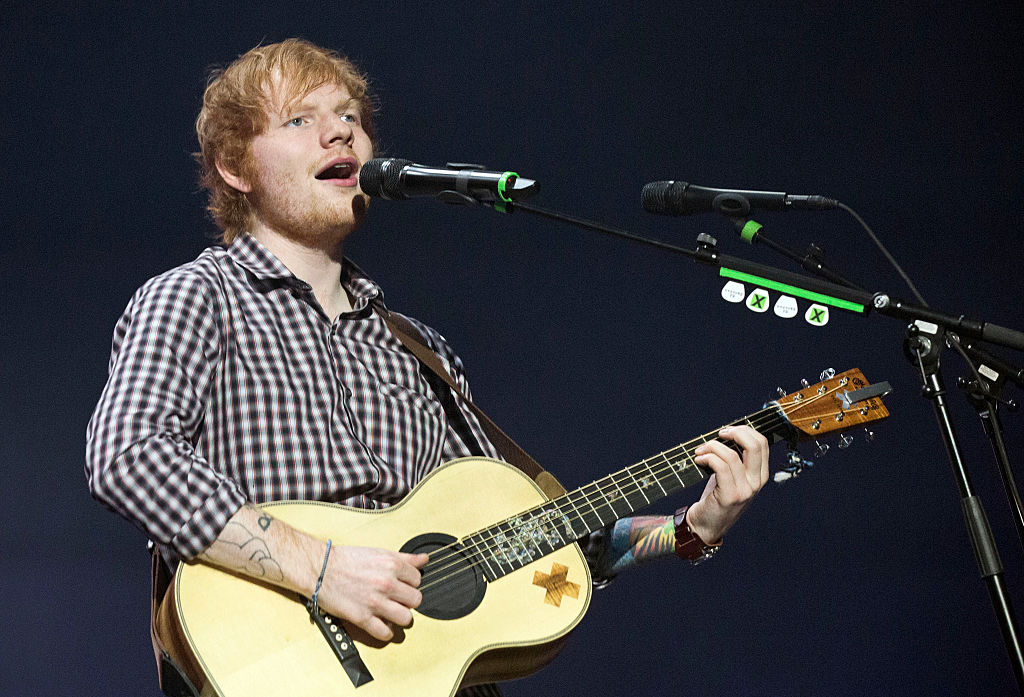 Furthermore, People says expert genealogists consulted British and American birth records dating back to 1845. The records did not suggest the two men are related. One of Frank's great-grandparents could have been born in Ireland. This means there is a slight, albeit dubious, chance the two Sheerans are related.
At this point, it remains unclear if Ed Sheeran's claim about his relationship to Frank Sheeran is true. It might just be a story his family told him. One certainly can't blame the younger Sheeran from trying to associate himself with a critically acclaimed film.
Should Ed Sheeran have written a song for 'The Irishman'?
Ed Sheeran previously wrote and performed a song called "I See Fire" for The Hobbit: The Desolation of Smaug. It's a shame he didn't do the same for The Irishman. It would have been fitting for him to write a song for a film about Irish-American history given that he's taken so much inspiration from Irish folk music.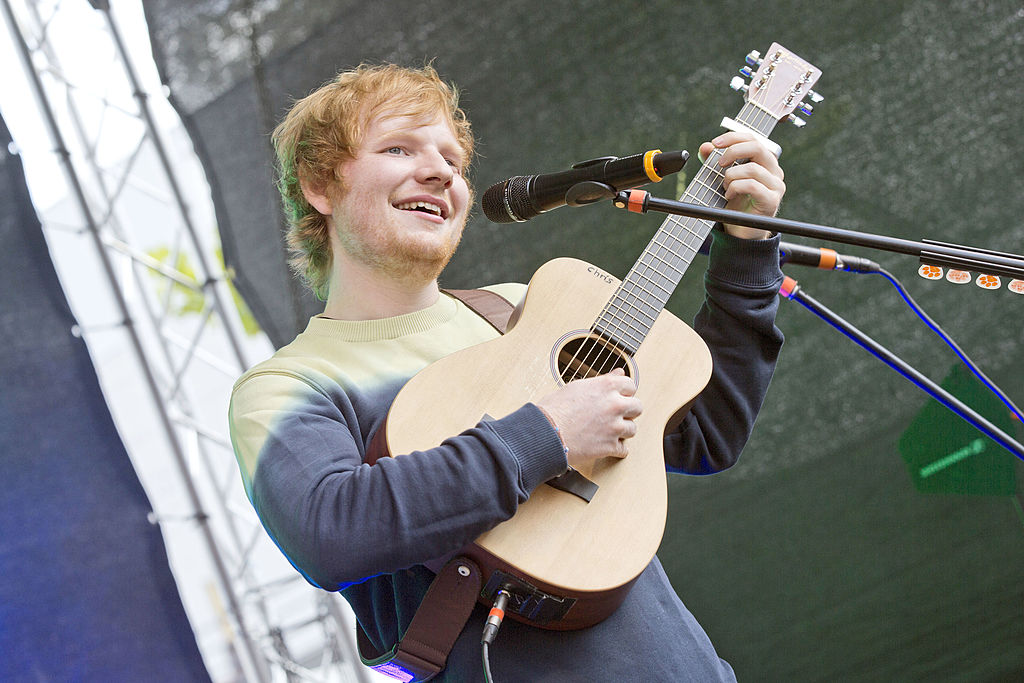 As a songwriter, Sheeran is known for his lyrical eclecticism. His songs reference everything from Shrek to Aretha Franklin to Rihanna's hit dance song "We Found Love." He didn't get the chance to write music for The Irishman, but there's nothing stopping him from writing an interesting song about Frank Sheeran. Given his penchant for odd lyrics, such a song topic is right up his alley.
Ed Sheeran's actual celebrity connections
Sheeran definitely is related to another celebrity: Gordon Burns. In Britain, Burns is known for presenting The Krypton Factor, a long-running game show. The show tests its contestants' mental and physical prowess.
When asked about his relation to Burns, Sheeran confirmed they were second cousins. He told The Guardian he "only found out when I played Manchester Apollo. That's when I met him. I'm also second cousins with about 100 other people."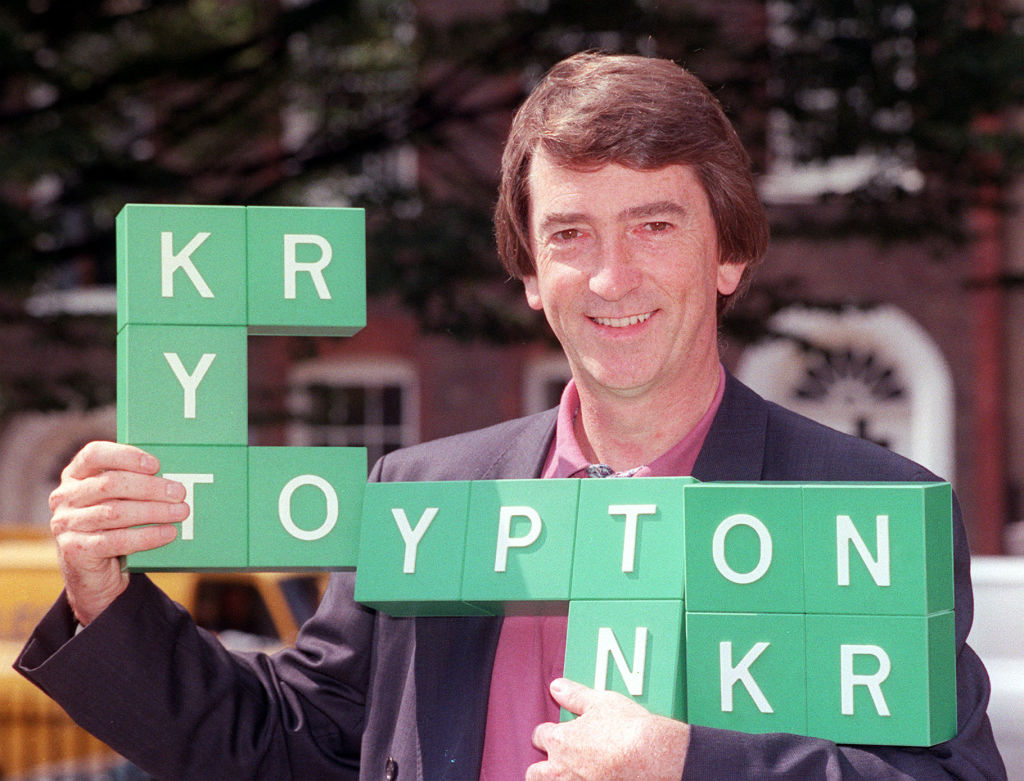 Burns seems to be enthusiastic about his blood relationship to Sheeran, reports the Manchester Evening News. He was happy when his cousin won Best Solo Male and Best Breakthrough Artist at the 2012 Brit Awards. He wrote "Congratulations…Family so proud." Referencing his cousin's famous locks, he added "Funnily enough, I did have ginger hair as a kid."
Ed Sheeran's relation to Burns shows he has a star-studded family. Maybe he's related to Frank Sheeran, maybe he's not. Whatever the case, it makes for a great story.