Is Emma Watson Dating Tom Felton? Here's Who the Actress Has Been Linked to in the Past?
Over the past few years, many have always speculated that any man Emma Watson has been seen with, she's dated.
From Prince Harry to Harry Styles, the actress just can't seem to catch a break when it comes to rumors surrounding her dating life.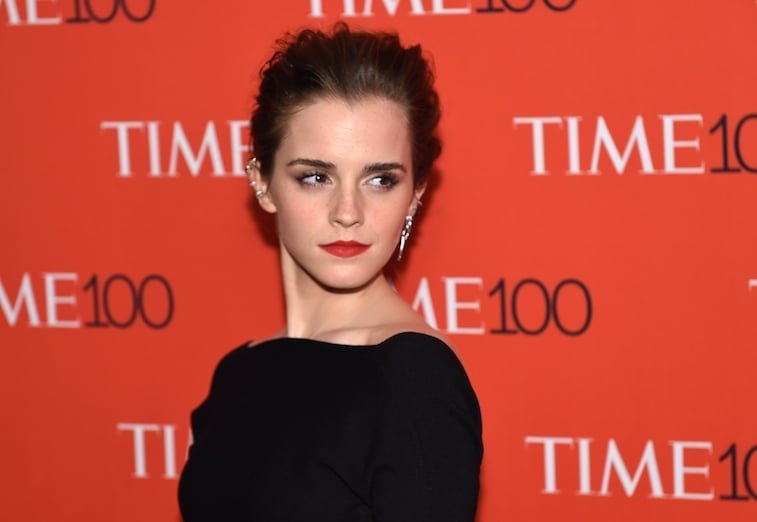 Just recently, Harry Potter fans were in a frenzy after many claimed Emma Watson was dating her Hogwarts classmate Tom Felton (aka Draco Malfoy).
The two cast mates have been spotted spending lots of quality time together but both Watson and Felton revealed that they are just really good friends.
Of course, Emma Watson has had her fair share of boyfriends, but who exactly has the actress dated in the past?

Tom Ducker
Back in the 2006, Emma Watson showcased her first public relationship with rugby player Tom Ducker.
It has not been revealed how the two met, but Emma Watson had reached a tremendous amount of fame with her role as Hermoine in the Harry Potter films, which is why she and Ducker tried keeping their relationship away from prying eyes.
After dating for one year, it was reported that Emma Watson called it quits from Tom Ducker due to her work schedule and wanting to focus more on her studies.
The actress's representative revealed, "they just drifted apart as teenagers do.Emma is now just concentrating on her A-levels and the new film."
Even though Watson knew calling it quits from Ducker was for the best, she was still very distraught when things ended since he was her first love.

Jay Barrymore
One year after Emma Watson ended her relationship from Tom Ducker, it was reported that the actress was in a new relationship.
Watson began dating British financier, Jay Barrymore, in 2008 and the two were in a relationship for two years until they decided to end things.
Many believed that Barrymore being seven years older than Watson played a part in their breakup.
However, it was revealed that their long distance relationship was the main reason.
Emma Watson was in the United States studying at Brown University at the time while Jay Barrymore was in England. A friend close to the couple claimed Watson and Barrymore " were in trouble for months," and "the transatlantic gap proved too much for their relationship to survive."

Will Adamowicz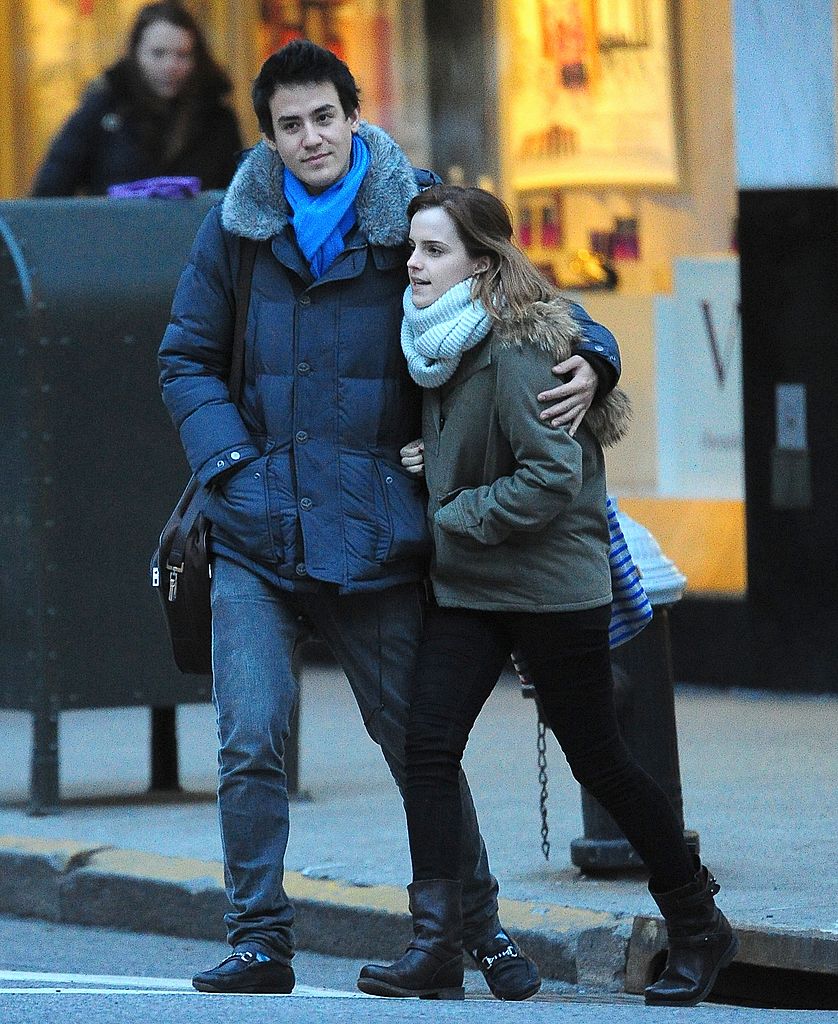 In 2011, Emma Watson met Will Adamowicz while she was studying at Oxford University. They were first photographed together at the Coachella Valley Music and Arts Festival in 2012, where they were caught exchanging a few kisses throughout the day.
While attending Coachella, the actress hoped with all of the people in attendance she and Adamowicz could go unnoticed, but that obviously did not go as planned.
While speaking with Glamour, Emma Watson revealed how paparazzi can really be a strain on her relationships.
"My friend got me tickets [to Coachella] for my birthday, and what am I going to say? 'No, I'm not going to go because I don't want to be photographed?' But it was a huge crowd, and I thought there was no way anyone could get pictures of me, but somehow they found me."
She continued, "It's difficult on my dating life, because anyone I get photographed with is automatically my boyfriend. So it just makes it look as if I've had, like, 6,000 boyfriends!"
It was not revealed if Will Adamowicz had a problem with the lack of privacy but in 2014, he and Watson called it quits after three years of dating.

Matthew Janney
Following her split from Adamowicz, Emma Watson began dating rugby star who also studied at Oxford University, Matthew Janney.
Around the beginning of their relationship, it was revealed, "it's early but they're very much into each other."
After a year of dating, Emma Watson and Matthew Janney decided to end their relationship, which the actress describing it as a "horrendous" time.
It was so terrible that Watson even took a week-long vow of silence just so she could get herself through all of the breakup.
"I felt really uncomfortable," she shared with Us Weekly, "even before my relationship ended, I went on a silent retreat, because I really wanted to figure out how to be at home with myself."