Is 'Empire' Why Terrence Howard Is Quitting Acting?
We have to wonder how many incredulous responses there are nowadays when an actor says they're "retiring." We've heard this countless times from actors, pop stars, and even politicians. In many cases, they end up having a comeback, sometimes greater than what they accomplished before.
The latest actor saying he's going to retire is Terrence Howard, who is currently working on the final season of Empire. While the show has gone through some very tough times lately after the debacle with Jussie Smollett, it seems Howard has had enough of pretending to be other people.
In a recent announcement, Howard said he'll no longer act in anything and wants to focus on bringing truth to the world.
Maybe the bad experiences on 'Empire' soured Terrence Howard on acting any time soon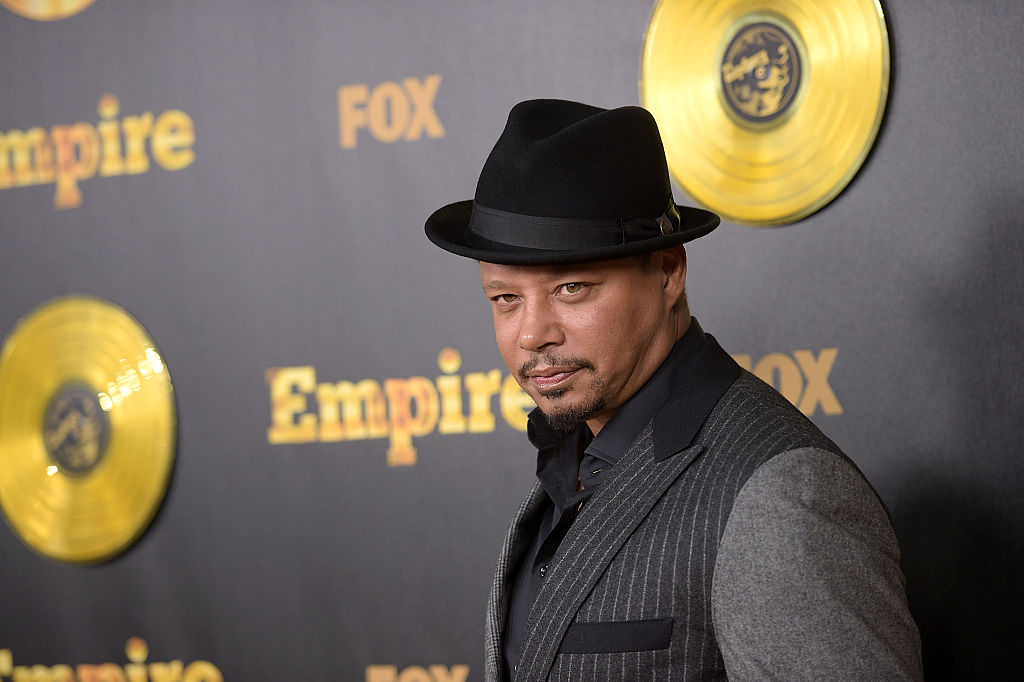 Before the Smollett case hit, Empire was truly breaking barriers on Fox in exploring the life of a Hip-Hop family dynasty. When it was found out Smollett apparently set up his hate crime as an act of self-promotion, it threw the entire cast into a tizzy. Reportedly, they were dispirited after placing all trust in Smollett and found out they were likely betrayed.
There's no way to know if this made Howard so cynical at the acting business, he's decided to shut things down. He hasn't said what the real reasons are as of yet. According to Page Six, he's promoting a website dealing with something a bit bizarre if also enticing.
On Howard's Instagram page last month, he posted a cryptic message related to math, saying that to find truth in our world we need to look at our flawed mathematical approaches. At one time, he called this Terryology.
If you did a double-take on this, you're probably not alone. It's all part of a site Howard started supposedly demonstrating the real way the universe works.
This may be an offbeat segue to find meaning in life before resuming acting
Based on the above message and website by Howard, it's safe to assume he's trying to find the meaning of life. He's not the only person probably feeling lost right now in a world seeming upside-down of late.
This isn't necessarily new either if you go by other people of renown who've gone on sabbaticals to try to renew themselves mentally. Any actor who says they're retiring forever, though, is usually kidding themselves.
Regardless, you can count a number of people in the world of entertainment who've said they'd retire and stayed that way. Those who did quit in recent years aren't necessarily being written off for a comeback, like Rick Moranis.
Age and raising a family factors into a lot of retirement decisions, but Howard is only 50 years old. His retirement announcement seems a tad premature considering he once was nominated for an Oscar and could still do some important things in a post-Empire world.
Retirements are risky due to the public forgetting, but sometimes a strong second wind
With a sometimes forgetful public, retiring too early can become a dangerous career move. Being away for just a few years can usually mean successful comebacks, especially if you've been in enough A-list projects for people to remember.
The bigger problem is how long it takes to build back up after being away as an actor for a while. One could easily argue women have this tougher, simply because they've always been dealt with poorly in Hollywood for decades compared to the men.
Another issue is the crying wolf scenario of announcing retirement, then having multiple comebacks to contradict. Music stars are one of the biggest examples of this, and it makes any other retirement announcement seem like a joke.
Let's still keep an eye on what Howard does next. Should he find the secret to how the universe works, we'd see going back to acting would be completely pointless to find truth in the world.