Is Everybody Getting Fooled About the Jordyn Woods Cheating Scandal?
It seems the Kardashians have a major scandal once or twice a year now, which some might think are mere publicity stunts to make Keeping Up with the Kardashians continually interesting. Out of all past scandals, the newest one is impossible to miss: A cheating triangle involving Khloé Kardashian's boyfriend, Tristan Thompson, and Jordyn Woods.
If you haven't paid attention to this new scandal, the story goes that NBA star Thompson made out with Kardashian friend Jordyn Woods at a Valentine's Day party. As a result, Khloé immediately split with Thompson, despite both of them having a daughter named True.
Yes, their daughter does have an ironic name. Just what is true in this new scandal, and what if it's a reality show setup?
Money is being made by Woods as a result of the scandal
During scandals like these, we have to wonder if there isn't a situation writer on hire at all times for the Kardashian inner circle. Then again, when you're the most scrutinized and watched celebrity family in America, real life is going to collide in front of the cameras.
This new cheating scandal is maybe all too real, but the money Jordyn Woods is making off of it is already notorious.
Stop and consider she gets paid for all the interviews she's doing discussing the scandal. Talk has even begun about her appearing on other reality shows or starring in one herself.
Should this really happen, how can the public not help think the scandal wasn't a halfway publicity stunt?
Kris Jenner might stop Woods to prove the scandal is real
According to the above reports, Kris Jenner still likely has Woods under contract for KUWTK, which the latter appeared on since the beginning. Because of these contractual obligations, Jenner may legally prevent Woods from appearing on other shows.
Hopefully this does come true so Woods doesn't exploit this scandal and just make the Kardashian inner circle look even more hungry for media attention.
Most importantly, it would prove this really is a family drama. Just what is really true, though? It pays to look carefully at a recent interview Woods did during a Red Table Talk on Facebook.
Had Khloé and Tristan already split before the Woods scandal began?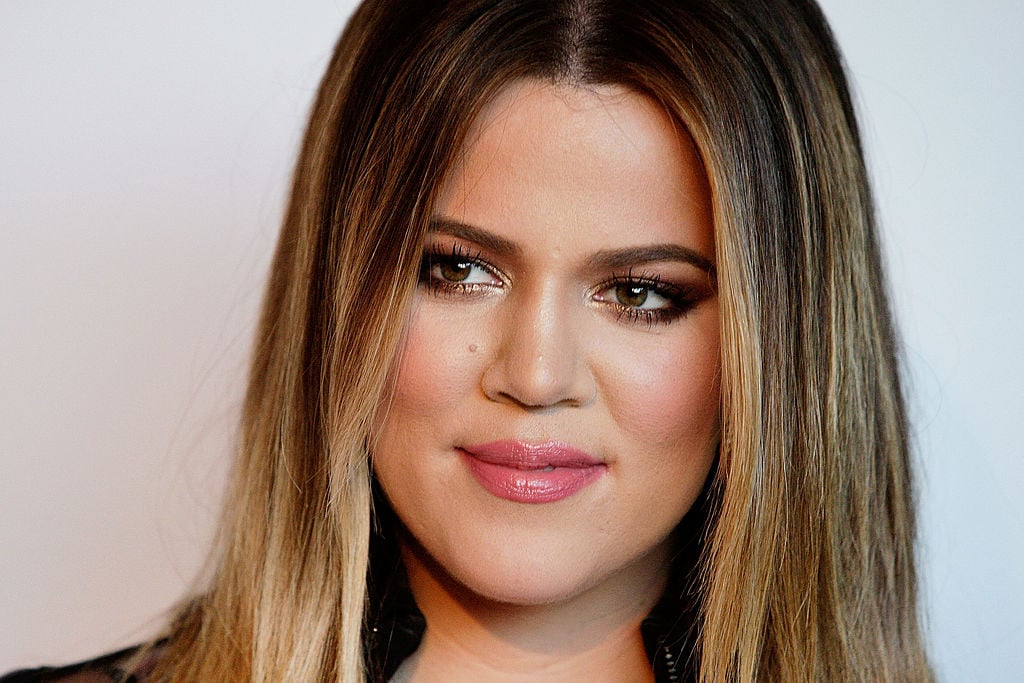 If you take time to watch Woods' recent Red Table Talk, she notes she wouldn't have thought this affair mattered if it was someone's ex. With this statement, she was more or less insinuating Khloé and Tristan were already splitsville before the affair happened.
Is it true they were maybe on the outs for the last six months? Some sources suggest the two haven't lived together since last fall after the fallout of Thompson's first affair that put Khloé on edge.
What should we make of this new scandal and the response to it if the above news is true? Are they just taking advantage of the situation to make more money? It's hard to not say such a thing when this is what the Kardashians have done from time to time for years.
Then you have the overly perfect timing of KUWTK returning with a new season on March 31.
Deciphering what's true and what's reality show fabrication
Yes, it's a bit surreal to imagine living a life like the Kardashians where the truth about something may be an amalgam of the real world and reality show creation. How they keep their sanity living like this is probably worthy of an undercover investigation or reality show on its own.
One thing for sure is the profits made from such scandals probably help them sleep at night. More people are visiting Khloé and Jordyn's social media pages as a result of the media exposure, which only brings in more bucks. Along with the new season of KUWTK debuting soon, you have to wonder about the convenient timing.
In a time when we're constantly debating what's real and not, we can only hope the Kardashians are peddling truth as much as possible for our sake and for their own future reputations.