Is Faith Hill Still Married to Tim McGraw?
Country music power couple Tim McGraw and Faith Hill have defied the odds in more ways than one. The duo has been together for over twenty years and continued to build incredible careers while maintaining a happy, healthy home life.
McGraw and Hill tend to keep their private life under wraps and generally avoid interviews – which has led tabloids to create all sorts of interesting narratives and fans to wonder whether or not the two are still married.
When did Faith Hill meet Tim McGraw?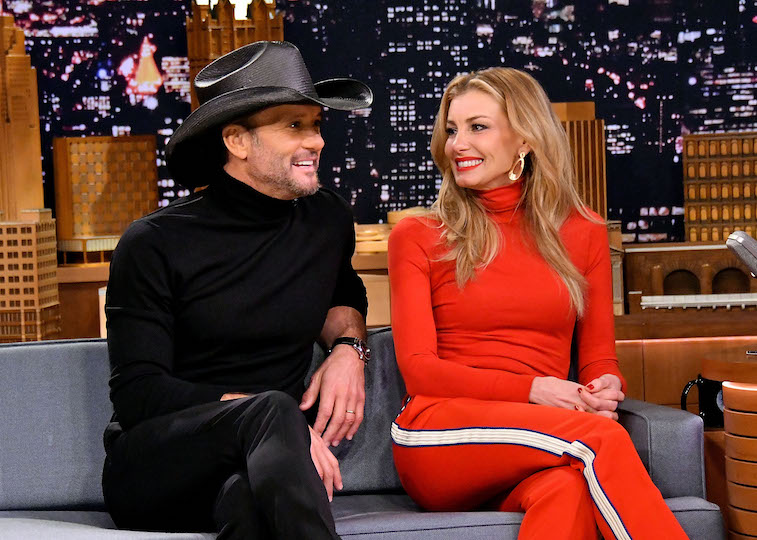 Their epic love story began in 1994 when they met at a country music seminar in Nashville. Faith Hill was fresh off of a recent divorce and likely not looking for another commitment and McGraw had a steady girlfriend. Still, the seeds of romance had been planted, and when they reconnected in 1996, sparks flew.
Faith Hill opened for Tim McGraw's concert, and backstage, the two realized that they were meant to be together. Hill was engaged to a record producer at the time but broke things off with her fiance in order to explore her relationship with McGraw.
At this point in their lives, they were both becoming major stars in the country music scene, with Hill famous for upbeat ballads like "This Kiss," and McGraw well-known for "Don't Take the Girl" and "Indian Outlaw." Their romance only propelled the two of them to greater heights.
What year did Tim McGraw and Faith Hill get married?
It didn't take long for their relationship to progress, and they got engaged the very same year they started dating. Their wedding was in McGraw's hometown of Rayville, Louisiana, in October 1996. By January 1997, Hill went public with her baby bump, and their first daughter, Gracie, was born that May. The two went on to have two more daughters, Maggie and Audrey.
At the same time they were building their family, McGraw and Hill found ways to work together. Over the years they have released multiple songs together, many of which went straight to the top of the charts. Fans loved their on-stage chemistry and the perfect way that their voices combined.
They have also toured together several times, their Soul2Soul concerts continuously selling out stadiums and singing to thousands of happy fans.
Even though both McGraw and Hill are major country superstars in their own right, they are even better when they are together – both on stage and off.
Are McGraw and Hill still married?
Although McGraw and Hill seem to be happily married and recently celebrated their twentieth wedding anniversary, it is inevitable that tabloids will make up stories.
A recent report claimed that Faith Hill and Tim McGraw were heading for a divorce and that the superstar pair were "fed up" with each other's flirtatious behavior with those of the opposite sex. The magazine even claimed that the two, who have been married for nearly twenty-three years, have been living separate lives.
However, there is absolutely no fact-based information in the tabloid's report, and it seems very likely that the story is just a false narrative. It wouldn't be the first time that McGraw and Hill have had to deal with divorce rumors – over the years, a number of different publications have claimed that both McGraw and Hill have wandering eyes and that they have consistently been unfaithful to each other.
Clearly, the singers are still married and have probably had one or two good laughs at the tabloid reports. For Tim McGraw and Faith Hill, weathering storms together is just part of their everyday life. We wish them many more happy years together and much more music to come!