Is Former Bachelorette Hannah Brown Going To Be On 'Dancing With The Stars'?
The cast of the upcoming season of Dancing With The Stars should be announced soon (Good Morning America is reportedly making some sort of announcement regarding the show on August 21), and fans are excitedly speculating who might be on this year's roster.

One familiar face might be former Bachelorette Hannah Brown. Brown just wrapped up her dramatic season a few weeks ago and, since, has hinted at a few vague "projects" that she has in the works.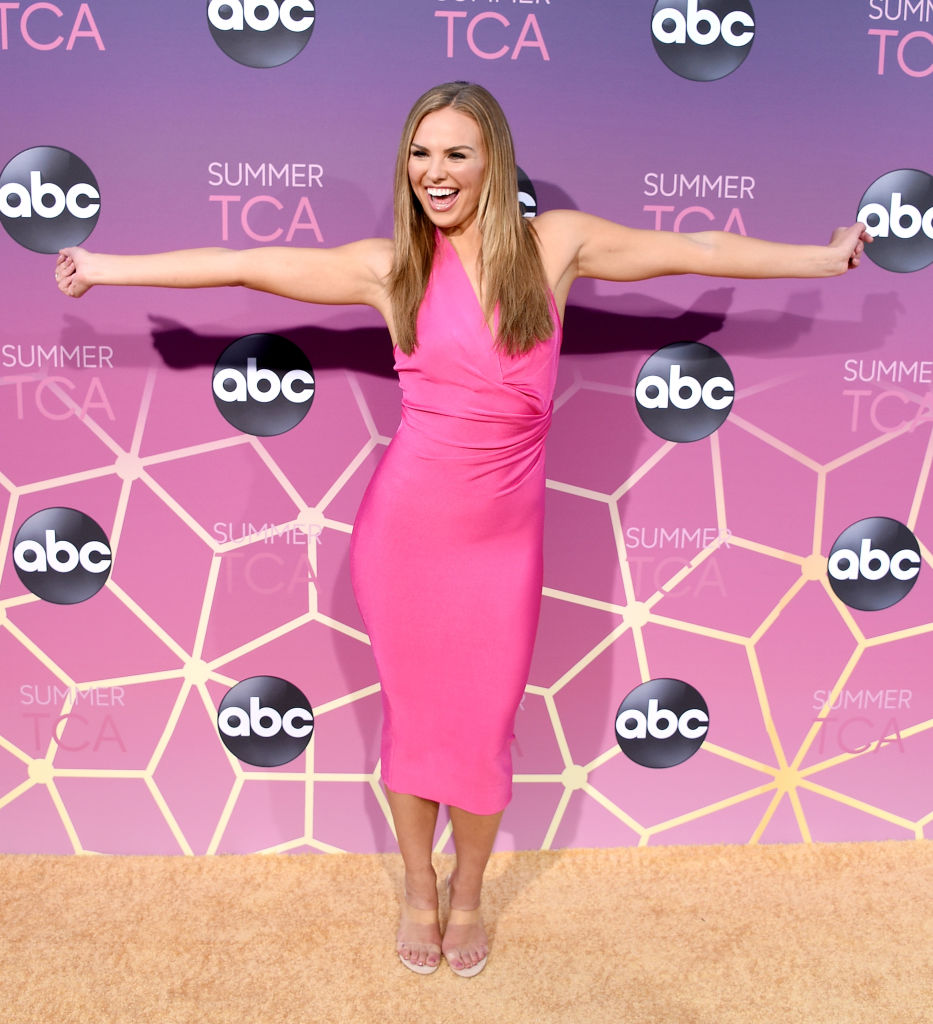 Spoiler reporter Reality Steve is certain Brown will be included in this season's Dancing With The Stars cast.  

"I've been saying for weeks in this column that I fully expect Hannah Brown to be part of the DWTS cast when it's officially announced. Host Tom Bergeron said we should be expecting the cast announcement sometime next week. Not that it should come as any surprise, but I'm here to tell you that Hannah is absolutely gonna be on DWTS this year. That should surprise no one," he wrote on his site.

Why Hannah Brown is probably going to be on 'Dancing With The Stars'

His reasoning is pretty convincing:

"She's the most popular female contestant in the history of this franchise if we're going off IG followers. She's off one of the more successful seasons they've ever had, and lets be honest, it seems like Hannah and her personality are made for DWTS. I'm sure this will make Kaitlyn very happy that they finally cast a female lead (minus Trista who was in season 1 of DWTS). We all know how many they've passed over in recent seasons, that Hannah is kinda making a bit of history here. So anyway, expect her to be part of the cast when it's announced sometime next week."

As Dancing With The Stars fans can attest to, it's not uncommon for members of Bachelor Nation to participate in the dance show. But it is uncommon for The Bachelorette to participate.

Last year, Bachelor/ette fans tuned in to watch Joe Amabile (fondly known as Grocery Store Joe) dance his way through the season fresh after coming off of Bachelor In Paradise. Perhaps the network saw how popular that decision was and are hoping for the same response with Brown.

If Hannah Brown is on 'Dancing With The Stars,' who will she be paired with?

If Brown does end up on Dancing With The Stars, fans are wondering which professional she'll be paired with. Some fans are thinking she'll probably be paired with a single professional, to play up the possibility of a showmance.

PureDWTS weighed in: "The question is – who are they gonna partner her with? My gut says Artem or Alan, but I think it's equally possible that they give her to *eye roll* Val. Or do they throw a curve ball and put her with a new pro…?"

The Inquisitr has stated that it's likely that Sasha Farber, Val Chmerkovskiy, and Gleb Savchenko will be featured on Season 28, but they're all married. The publication also noted that Keo Motsepe and Brandon Armstrong seem single, so they're possibilities for Brown, too.
Season 28 of Dancing With The Stars begins airing mid-September, which means participants should be starting rehearsals soon (it's a good thing Brown recently made the move to Los Angeles!). 
Read more: Why Is Hannah Brown Making An Appearance On 'Bachelor In Paradise'?