Is Gretchen Rossi from 'RHOC' Having a Boy or a Girl?
Gretchen Rossi from The Real Housewives of Orange County has been glowing ever since she announced she and boyfriend Slade Smiley were expecting a baby.
The OC alum shared her pregnancy journey on social media. Sadly, a big part of her story was filled with heartbreak and disappointment. After the couple tried IVF and a reversed vasectomy they finally learned that Rossi was pregnant.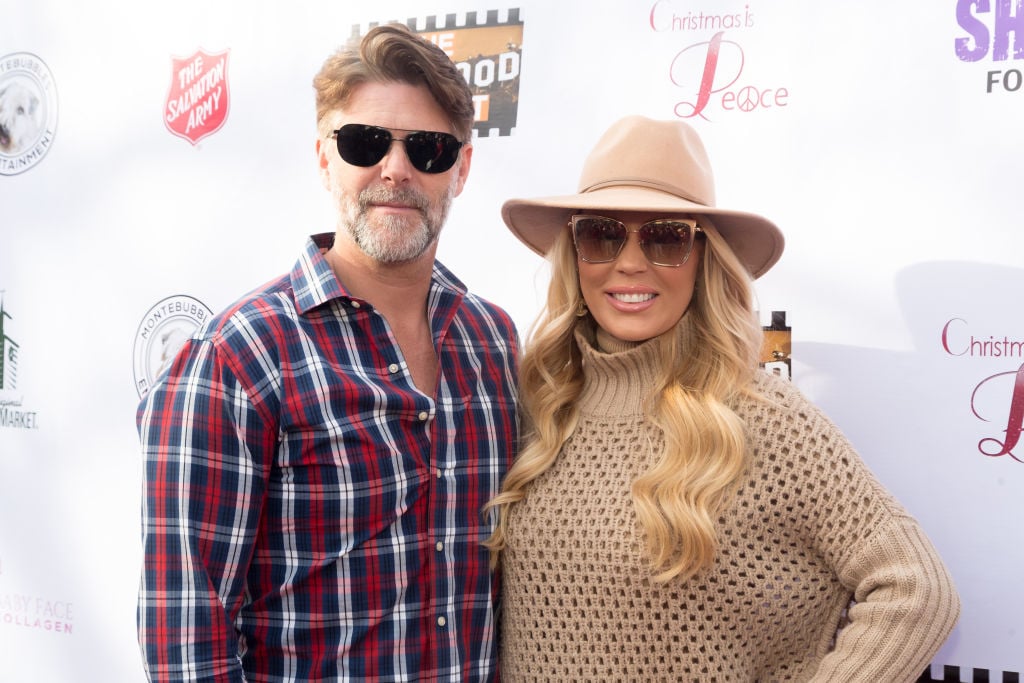 Ross posted the wonderful news to her Instagram. "YES the News is true!!!!!!!!!!!!!We are beyond ecstatic to finally announce that we are expecting a little bundle of joy!!!!!!" She's five months pregnant, which means she can learn the baby's gender. So what will it be for the couple? Rossi took to Instagram Live to reveal the baby's gender. Comments were flooding in hoping for a girl. So, what did she announce?
Gretchen has embraced her pregnancy
Rossi has looked happy and healthy since announcing her pregnancy in December. But she still battled with some of the typical early pregnancy symptoms.
She posted a photo of herself in late December. "Since being pregnant a lot of my Friday and Saturday nights have been me cuddled up with a warm blanket in front of my fireplace (because I have been so sick & exhausted it's hard to do anything else)," she wrote. "I am 12 weeks along on Tuesday, and according to my @whattoexpect app I guess my body is finishing making the placenta in the next few weeks."
Rossi added, "So no wonder I am worn out (this placenta thing is unbelievable- swipe left ONLY if you can handle the crazy picture of this alien like thing a women grows inside her as the main energy source for the babyit's graphic but it makes me realize women are truly superhero's, not only growing another human life inside of us but also this whole separate energy source."
And cravings
Rossi posted a picture with some luxurious chocolates. "Pregnancy Vibes/ Cravings," she wrote. "I am finally through my first trimester (14 weeks now) and I barely felt like eating anything especially sweets during that time, but yesterday when I got home from working all day I said to @slade.tv 'I need some @seescandies chocolate…you know just a few of my favorite pieces.'"
Smiley was happy to make sure Rossi had exactly what she craved. "Well he sure delivered when he came back home with a pound of all my favorite pieces! He goes 'Look I know your going to want more then just a few pieces during this pregnancy so I might as well and get you a whole box, so I'm not running out to @seescandies every two days.'❤️ Well that sure was smart on his part! He knows me well, he loves me. "
The couple reveals they are having...
Rossi took to Facebook and Instagram live to share her gender reveal party. She wore a blue and pink dress and several friends and family members were gathered. The couple used a confetti cannon and pink confetti flooded the air. It's a girl! Fans will be happy.
Before the big gender reveal she showed fans how she prepared on her Instagram story. She had her nails done in pink and blue. Plus she chose some gorgeous pink and blue jewels for the themed gender reveal.
Check out The Cheat Sheet on Facebook!