Is 'Grey's Anatomy' Canceled or Will There Be More Seasons?
Audiences still want to get their medical show drama fixes each week, which likely explains why ABC's Grey's Anatomy persists on TV. It's not to say the formula for these shows hasn't become a bit worn. Yet, it hasn't stopped more medical dramas (with a soap opera bent) from continuing when you include NBC's New Amsterdam and ABC's The Good Doctor.
Are those shows making Grey's Anatomy show its age? Rumors are percolating about the show finally concluding soon. Take a look and see if it was renewed and whether it'll become a legendary medical drama entry or stay too long on the ABC schedule.
A hotbed of future talent started on 'Grey's Anatomy'
Much like ER was, Grey's Anatomy had a revolving wheel of stars who came and went from the cast. ER set an interesting precedent for all ensuing medical dramas to do the same.
Everyone from Ellen Pompeo to Patrick Dempsey have been recurring cast members, with only a few of the original cast still going. Of course, the show also followed ER's lead in bringing in a parade of celebrities for guest-starring roles or as brief permanent cast members. This is something all medical dramas have done in decades long before ER existed.
Of the original cast, only Pompeo, Justin Chambers, Chandra Wilson, and James Pickens, Jr. are still going strong. Over the last few years, we've seen stars like Sandra Oh leave the show and go on to bigger things. However, when you include Patrick Dempsey's controversial exit from the show (via Derek Shepherd's death), the show has also taken a few strange turns.
Many drama shows are running longer than ever
For some, it may seem impossible 15 years have gone by since Grey's Anatomy started. Time definitely seems to go faster and allows numerous TV dramas to run longer than the classic shows of yore we remember.
You'll find more than a few who think long-running shows like NCIS or Law & Order: SVU have been on way past their prime. Then again, we still see a lot of compelling episodes in these shows every week. Grey's Anatomy might still have soap opera elements, but they also tackle a lot of important stories related to health issues in the headlines.
Can it co-exist with the latest medical dramas, or will ABC try to drag it out to a 20-year run?
Season 16 is on the way, but the end might be near
After 15 years, you can assume most shows are watched because they become a weekly habit while attempting to stay relevant to the times. Medical shows have the advantage because they can explore the latest medical news and scares in America. At the same time, these dramas can be as soapy as they want and pour on the sex without it being an issue.
Grey's Anatomy has this perfect mix, though even the cast members know when it's possibly time to hang things up. The show is renewed for a 16th season, so you can at least expect it back next fall.
Despite the renewal, Ellen Pompeo was recently quoted as saying she wants to move on to new things. She says everyone on the show had a master class on how to put together a TV show, something they can use in other ways to progress their careers. Her contract currently ends after season 16, but could always be renewed if the show keeps going and she wants to stay.
Fitting into a long-running TV genre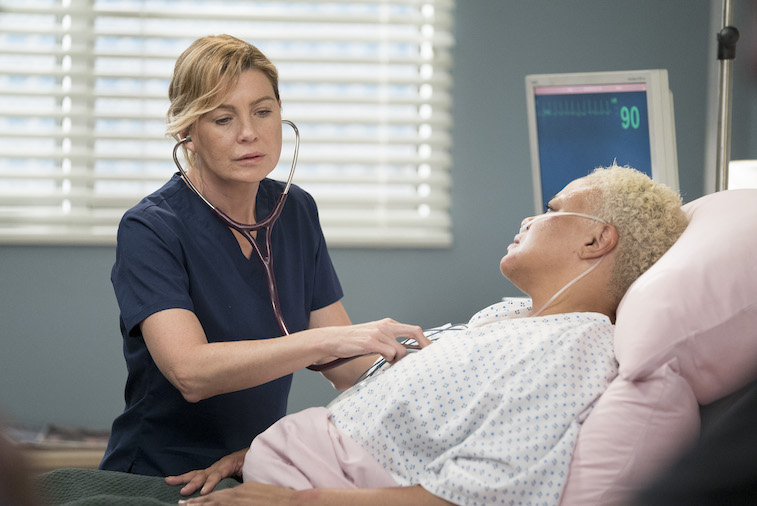 Pompeo says in the same interview she feels they've told every possible story for the Grey's Anatomy characters. You'll find those who argue this case for all shows to end while still ahead. On the other hand, when a show provides a service along with the entertainment, you can always see the worth in going on as long as ratings hold.
A show like Law & Order: SVU is a good example, which reflects in their stunning 20th season. Grey's is similar, though will probably go into the sunset knowing younger shows in the same genre tackle our biggest health and medical fears.