Is Gwen Stefani Encouraging Blake Shelton to Go Vegan?
Gwen Stefani is known for looking 30 at 50 and living a healthy lifestyle, but is she encouraging her Oklahoma boy Blake Shelton to go vegan?
The Voice star Blake Shelton has not been shy about his weight loss goals, and his girlfriend, Gwen Stefani, might be helping him along. The No Doubt frontwoman follows a vegan diet for the most part, and an inside source says that her preferences are starting to rub off on the country crooner. But what are the chances that Shelton goes full vegan?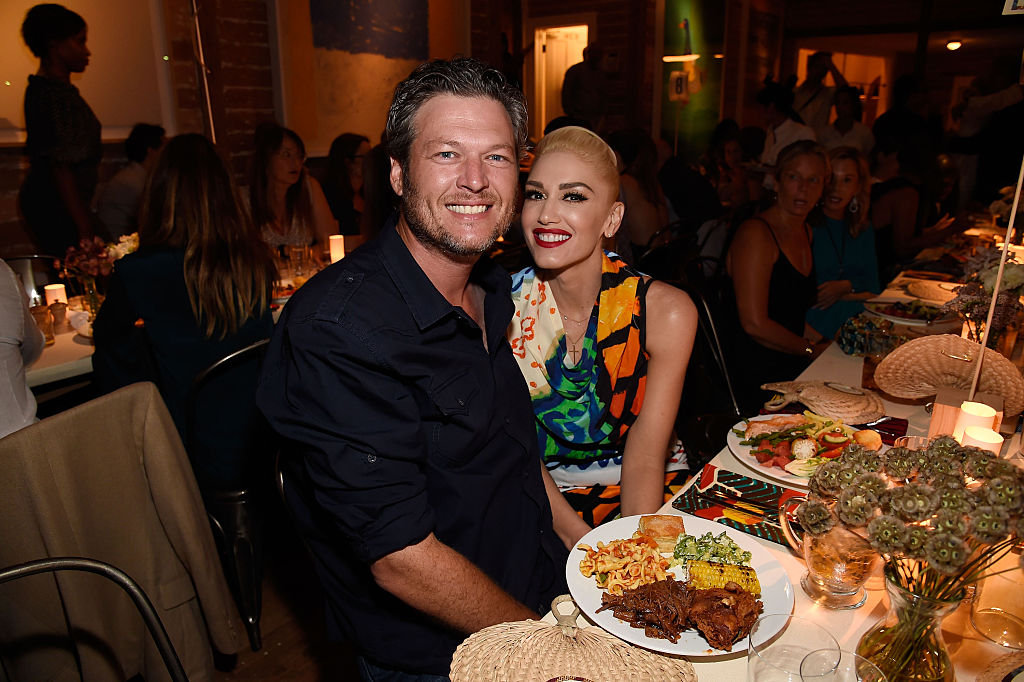 Inside Blake Shelton's new diet plan
Shelton has been vocal about losing weight and living a healthier life, though he has yet to cut out meat from his diet.
Stefani, on the other hand, has publicly told Shelton that going vegan is the best way to shed some of those extra pounds. And an inside source now claims that she hasn't stopped encouraging Shelton behind-the-scenes.
According to Raise Vegan, a source says that Gwen Stefani told Shelton that the best way to lose weight is to stop eating meat and carbs. We do not know how Shelton reacted to the comment, but it has worked for Stefani so far.
"Gwen's told him the way to lose it is to stay the hell away from meat and bad carbs," the insider dished.
As fans are well aware, Gwen Stefani eats a vegan diet most of the time, which she credits as being the source of her healthy living. It also helps, of course, that Stefani exercises on the regular, something that also helps her keep the weight off.
Stefani is not the only celebrity who swears by the vegan diet. Avengers: Endgame star Benedict Cumberbatch follows a strict plant-based diet that got him in the best shape of his life to play Doctor Strange.
Zac Efron has also talked about his vegan diet and claims that it has changed his entire body.
The secret to Gwen Stefani's youthful look
Between performing in front of thousands to starring on The Voice, Stefani takes her body image very seriously. To help her maintain her youthful look, the pop star keeps to some strict daily routines.
This includes staying away from the sun at all costs. Whenever she ventures outside, Stefani makes sure she has plenty of UV protection, especially on her face.
She also takes off her makeup every single night to freshen her pores and keep them clean while she sleeps. While Stefani wears a lot of makeup for the cameras, she actually does it herself.
Speaking of makeup, the singer usually opts for the drug-store varieties over purchasing fancy products. Her favorite brand of all time is Revlon, which is actually pretty surprising.
After a hard day's work, Gwen Stefani makes sure she gets plenty of sleep, even when her schedule gets hectic. This helps her maintain a healthy glow throughout the day and gets her mornings started off just right.
What about her workout regime?
Makeup and sleep aside, Stefani is passionate about her diet and workout schedule.
Stefani has eaten a plant-based diet since she was a young girl and has been following it ever since. She does not always eat full vegan, but she does tend to stay away from the meats when possible.
Blake Shelton, on the other hand, is pretty much the opposite. But if he is serious about losing weight, there is a chance he will adopt some of Stefani's eating habits.
When it comes to her workouts, Stefani previously revealed that she hits the gym around four times a week.
Her workout sessions typically last anywhere between an hour to half an hour, depending on what she is targeting that day.
In a past interview, Gwen Stefani's former trainer, Mike Heatlie, revealed that she loves doing cardio and HIIT training, which involves doing various exercises without taking a break between sets.
Stefani's new trainer, Gunnar Peterson, is also big on cardio and believes doing whole-body exercises is key to burning more calories in a short period of time.
It is unclear how many times Shelton goes to the gym, but we have a feeling Stefani is pushing him on that front as well.
Blake Shelton and Gwen Stefani are currently competing against each other on season 17 of The Voice, which airs Monday and Tuesday nights on NBC.