Is Hannah B.'s New 'Bachelorette' Promo in Response to Fan Criticism?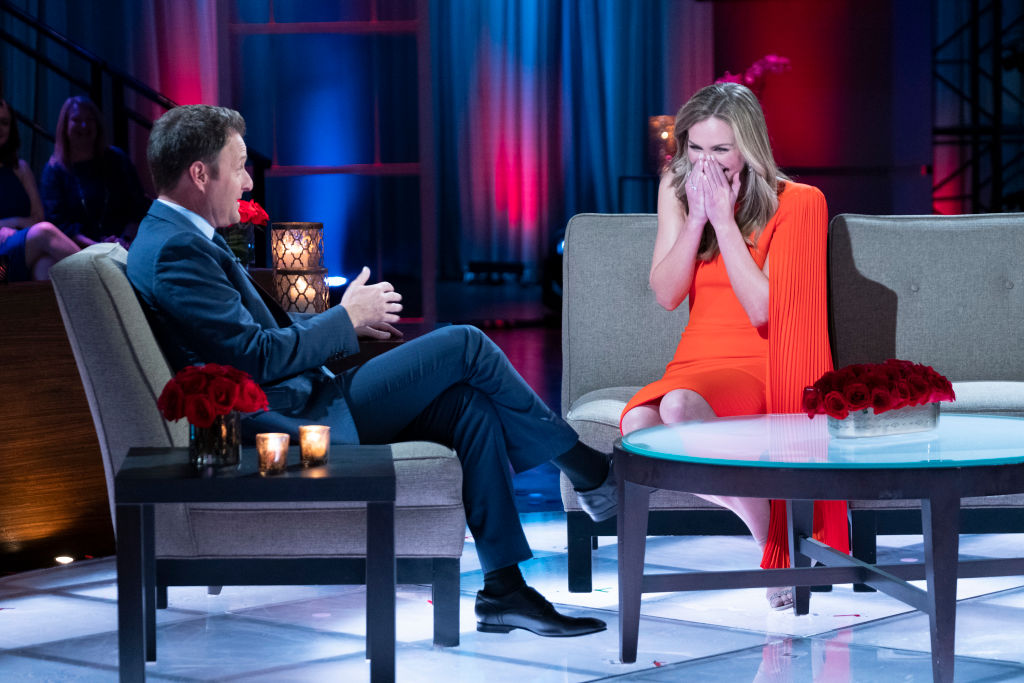 The first trailer for Hannah Brown's season of The Bachelorette just premiered and it features the former beauty queen stripping off her tiara, sash, and poofy dress to the tune of You Don't Own Me by Lesley Gore.

The promo's more cinematic than Bachelorette trailers typically are but, so far, fans are loving it.

The fan response to Hannah B.'s 'Bachelorette' trailer

"Love this promo!! It's absolutely beautiful! Love the cinematography!! Can't wait for next month to watch Hannah's journey as Bachelorette!!" writes a fan on the Bachelor Nation on ABC YouTube page.

"Ooo. It has a cinderella feel to it," comments another.

There's a noticeable lack of men in the trailer, as it seems to be more about who Brown is–or, rather, what the perception of her is.

"Go Hannah B! Interesting that they didn't include any clips of the men," writes a YouTube commenter.

"Cool trailer… but it makes me want to cheer for Hannah to dump all of the guys and ride off into the sunset single and confident!" writes another.

What does Hannah B.'s 'Bachelorette' promo mean?

The trailer is a representation of Brown's recent shedding of her beauty pageant skin.

Those who watched Brown on Colton Underwood's season of The Bachelor will remember how difficult it was for her to open up and just be herself. By the end of the season, with the help of Underwood, her Bachelor friends, and her newfound confidence, she began to feel comfortable in her own skin. She was, in fact, unapologetically herself. We learned that, for much of her life, partially thanks to her pageant training, Brown felt paralyzed with the pressure to always do and say the correct thing. She told Underwood that it's something she's been working on. This trailer seems to be, in part, a celebration of that.

"I'm free and I love to be free/ To live my life the way I want," the trailer sings the moment Brown rips off the tulle skirt that's all but swallowing her, a trail of roses appearing as she walks.

Then, these words appear in red: Think you know her? Think again.

Is ABC calling out the Hannah B. haters?

Who is ABC speaking to? Could it be the fans who spoke out against Brown as the choice of this season's Bachelorette?

After the "Women Tell All" episode of Underwood's season, fans were potentially very excited for a Hannah Beast season of The Bachelorette. She appeared poised, in-control, cool. Then, during The Bachelor finale, Brown was given a segment to meet a few of her upcoming suitors and even hand out her first rose. She was obviously told to lean into her "awkward charm," and fans were left worried about the upcoming season as a result.

"Hopefully, the show will see how viewers at home responded to the absolutely brutal interactions between her and some of her eligible bachelors and realize we'd all like the 'Women Tell All' version of Hannah B. back, not this cringe-worthy 'adorkable' one,'" we've previously reported on The Cheat Sheet. "Because when the bachelorette is uncomfortable, the audience is uncomfortable. We want to feel like she's in control and running the show. We don't want to be squirming in our seats rooting for her to just get through simple interactions."

ABC must have heard viewer concerns loud and clear because executive Rob Mills gave several interviews about their reasoning for choosing Brown.

"I think some people thought, 'Oh my gosh, how is this person going to be the Bachelorette when they seem to really not know what to say or where to stand or what to do?' And then there are people who said, 'We've never seen this before and it seems endearing and charming.' And I was in that camp. I think it's very easy to teach somebody how to pick up a rose or say a name, but you can't fake the natural sort of charm and nervousness and everything that she had, and I thought that was really, really great," said Mills.

Hear that, haters? You think you know her? Think again.

Read more: 'The Bachelor': Colton Doesn't Resent Cassie for Breaking up With Him on the Show
Check out The Cheat Sheet on Facebook!