Is Hasan Minhaj Married? Find Out The Comedian's Relationship Status
From his gig on The Daily Show to his current project, host of Netflix's Patriot Act, Hasan Minhaj has a successful career. But this comedian hasn't thrown his whole life away on work: He's winning in his personal life as well. With an accomplished wife and new baby, you might say Minhaj has it all.
How did Hasan Minhaj meet his wife?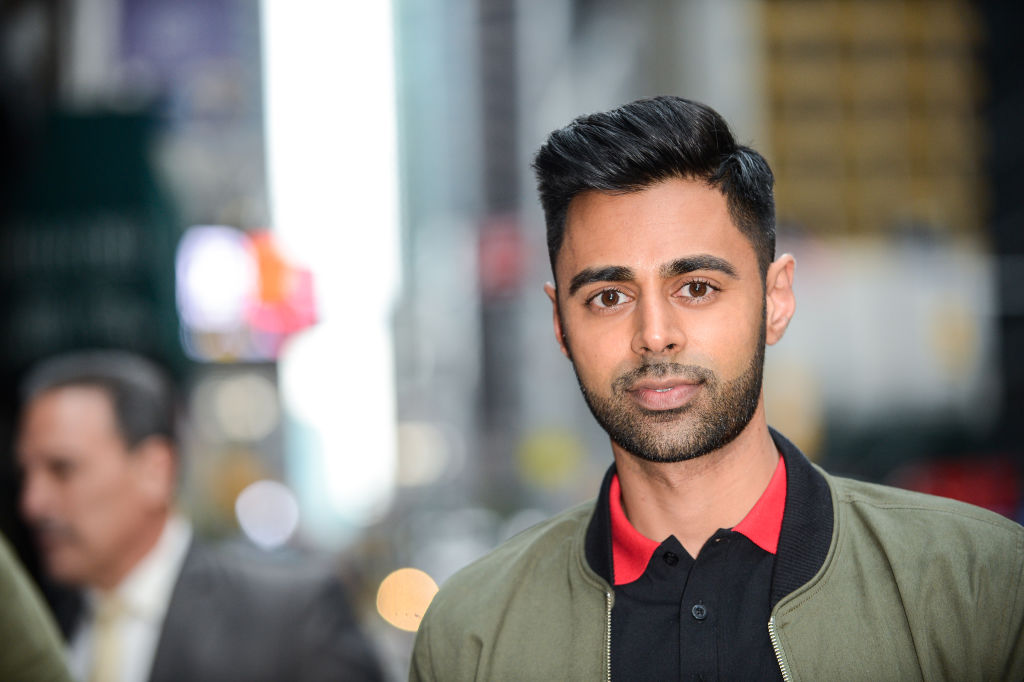 Minhaj met his wife, Beena Patel, in college. They dated for two years before tying the knot in 2014. During that time, they kept things traditional and didn't cohabitate. That meant that once they did move in together, it was a bit of an adjustment for Minhaj.
He told The New York Times: "Beena and I didn't move in together until we got married. We kept it very traditional- Mom, Dad, if you're reading this- so I had to evolve quickly. I went from Scarface photos to family photos. I'd never had throw pillows in my life, but I've now become accustomed to them. And I will say that scented candles are really nice."
Where do Hasan Minhaj and his wife live?
As well as adjusting to life as a married man, Minhaj and his wife recently moved from Los Angeles to New York City for his job at The Daily Show. They had some trouble adjusting to the weather, including the strange custom of wearing snow boots and coats — Minhaj wanted to continue wearing sneakers and a hoodie.
But relocating hasn't been all bad, he even moved from The Daily Show to his own Netflix show, The Patriot Act With Hasan Minhaj, which has earned him even more respect as a political comedian.
Who is Hasan Minhaj's wife Beena Minhaj?
Minhaj has an impressive career, but his wife is just as smart and successful. She earned a Doctor of Public Health from UCLA and works as a management consultant at MedAmerica. When they lived in LA, she worked with the homeless population.
Does Hasan Minhaj have kids?
In 2018, Minhaj and his wife welcomed their first baby girl. While she's still young, there's no doubt that his daughter will offer the comedian plenty of material for jokes as she grows older, much like he does now with the relationship he has with his parents.
For example, Minhaj often jokes about the misunderstandings between his immigrant parents and himself. During one of his specials, he noted that parents often know nothing about their children. "Like, I'll go, 'Dad, what's your favorite color?' He'll say, 'Stanford!'" Minhaj joked.
Regardless of if Minhaj is able to understand his new daughter, he was still picked as one of Fatherly's 100 Coolest Dads in America. That's a pretty cool accomplishment and one that will be fun to throw in his daughter's face when she's a teenager and insists that he's uncool.
But that's not the only list he's ranked on. Most notably, he made Time's 100 Most Influential People. Minhaj's career just keeps looking up, and he's still young. There's so much more he could accomplish in the next few years. By the time his daughter is old enough to know what he does for a living, she'll definitely be impressed.