Is 'Hocus Pocus' on Netflix or Hulu?
It's October and that means watching Halloween movies. More specifically, watching Disney's Hocus Pocus, a film that's been elevated to cult status since it's original release in 1993. Continue reading to learn more about Hocus Pocus and whether or not it's available to stream on Netflix or Hulu. 
Is 'Hocus Pocus' on Hulu? 
Yes and no. Unfortunately, Hulu subscribers don't have immediate access to the cult Halloween movie.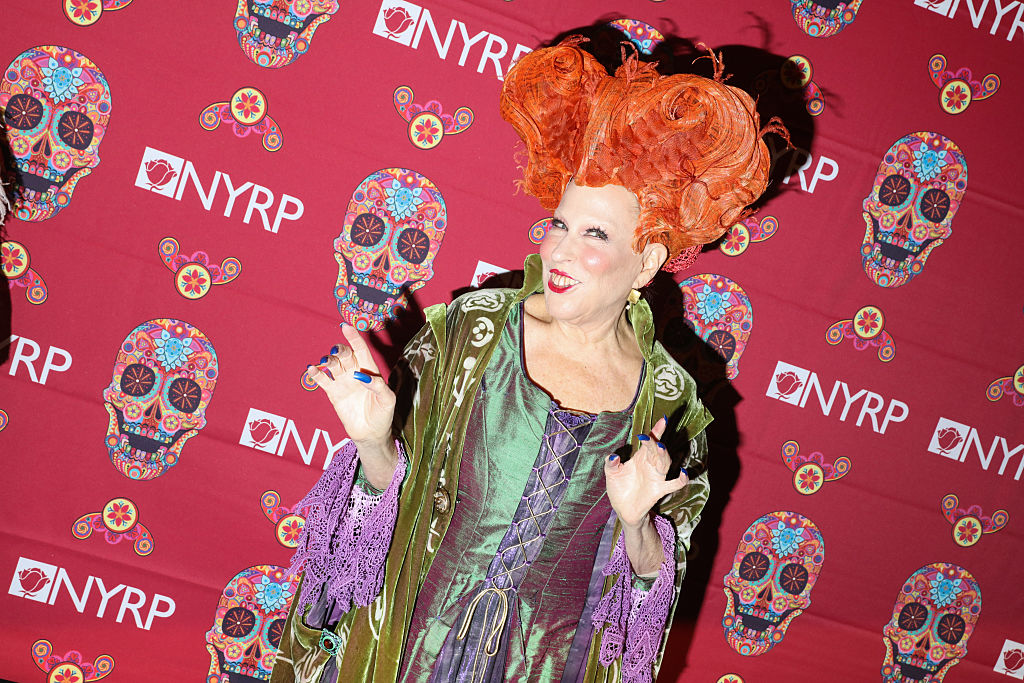 Using the paid feature called "Watch with Live TV" is the only way those with Hulu can see the Sanderson sisters — Winifred (Bette Midler), Mary (Kathy Najimy), and Sarah (Sarah Jessica Parker) — attempt to suck the lives out of all the children in Salem, Mass., before sunrise on Halloween. 
Is 'Hocus Pocus' on Netflix? 
Search Hocus Pocus on Netflix and the dreaded "explore titles related to" will pop up, which, as Netflix users know all too well, means the movie isn't in the streaming service's current catalog. 
Is 'Hocus Pocus' on Amazon Prime Video? 
Again, no dice on Amazon Prime Video. Hocus Pocus isn't available to stream on the platform. However, the Kenny Ortega-directed movie is available to rent for $2.99. 
For those who know they'll watch Hocus Pocus over and over again — let's face it, that's probably the majority of people — it's available to buy as a digital download for $9.99. People clearly enjoy watching Hocus Pocus time and time again because it's a best seller on Amazon Prime Video.
Why is 'Hocus Pocus' not available on streaming services? 
The biggest reason why Hocus Pocus isn't available on the likes of Netflix, Amazon, or Hulu is because of Disney. The entertainment giant is entering the business of streaming. They're launching their very own streaming platform known as Disney+ (pronounced "Disney plus") in Nov. 2019. 
Since Disney announced they'd be creating their own streaming service, they pulled nearly all of their content from Netflix, Amazon, and Hulu. Once upon a time, we remember watching Hocus Pocus on one of the aforementioned streaming sites, but sadly those days are long gone. 
We can only hope when Disney+ launches next month, Hocus Pocus will be included. If it's not we have a feeling fans of the Halloween classic will get on their brooms — or vacuums — to run amuck, amuck, amuck until it's added to Disney+. 
How to watch 'Hocus Pocus'
Don't fret about Hocus Pocus not being available on Netflix, Hulu, or Amazon. The good thing about it being a cult Halloween movie is that it's pretty easy to get ahold of in other ways. 
Hocus Pocus airs in October almost as much as A Christmas Story airs in December. The movie that originally started as a bedtime story, is a staple in Freeform's 31 Nights of Halloween and is frequently played in the days and weeks leading up to the 31st. Learn when the movie airs on Freeform here.
For more on Hocus Pocus, learn why Parker (and other original cast members) won't be in the upcoming reboot of the classic film.