'Home Alone' Isn't on Netflix, But Everyone's Favorite Macaulay Culkin Movie Is on Disney+
Home Alone might not be America's favorite Christmas movie (that honor goes to Rudolph the Red-Nosed Reindeer), but it's definitely a holiday classic. In fact, the 1990 movie directed by Chris Columbus is the fifth-most-popular Christmas movie in the U.S., according to a 2018 poll by the Hollywood Reporter and Morning Consult.
Seventy-eight percent of people surveyed said they had a favorable impression of the film, where an eight-year-old boy who is left behind after his family heads off for a trip to Paris must defend his home from a pair of bumbling thieves.
Watching Macaulay Culkin booby-trap his house against burglars might be a holiday tradition, but if you're hoping to stream this Christmas classic for free on Netflix, you're out of luck. Like Elf and National Lampoon's Christmas Vacation, it's not available on most of the major subscription streaming services, including Amazon Prime and Hulu. But if you're one of the millions who signed up for Disney+, you're in luck, since the movie is included in its streaming library.
Disney+ has 'Home Alone'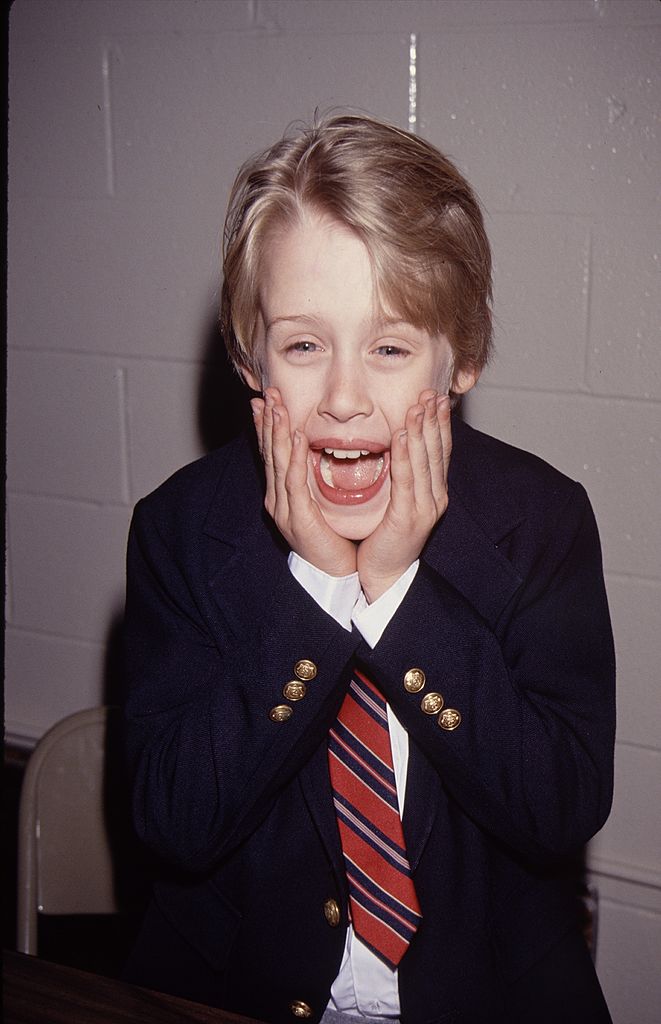 As if you needed one more reason to sign up for Disney+. The new streaming service has a ton of holiday movies in its library, including Home Alone, Home Alone 2, and Home Alone 3. (There's also a reboot of Home Alone in the works for Disney+, but that's not available yet.) 
Disney+ is also home to plenty of your other favorite Christmas movies, including The Nightmare Before Christmas, the 2009 version of A Christmas Carol with Jim Carrey, Mickey's Christmas Carol, The Muppet Christmas Carol, The Santa Clause, and I'll Be Home for Christmas. 
Home Alone is on Freeform 
Last year, Home Alone was difficult to find on TV. The classic movie only aired a few times on premium cable channel Starz. But in 2019, it's part of Freeform's "Kickoff to Christmas" and "25 Days of Christmas" programming blocks.
Home Alone will air multiple times between now and Christmas Day of Freeform, including on Thanksgiving Day at 6 p.m./5c and on Christmas Day at 5:50 p.m./4:50c. Both of those airings will be followed by the sequel Home Alone 2: Lost in New York. Home Alone will air 10 more times during the holiday season. You can see the complete schedule on the Freeform website. 
Rent 'Home Alone' from Amazon Prime or iTunes 
While you can't stream Home Alone for free on Netflix, Hulu, or Amazon Prime, the movie is available to rent for $3.99 from Amazon, iTunes, YouTube, Google Play, and Vudu. It's also available for purchase.
See 'Home Alone' in theaters
Chances are, a movie theater near you is bringing some holiday classics back to the big screen this year. Home Alone might be one of them. The State Theatre in Traverse City, Michigan is really getting into the spirit by hosting Kevin McAllister's pizza party, where you can get free "Little Nero's" cheese pizza with your ticket. Check your local movie listings to see if a special Home Alone screening is happening near you.
Merry Christmas, ya filthy animals.
Read more: The Plot of the New 'Home Alone' Isn't the Story You Know
Check out Showbiz Cheat Sheet on Facebook!