Howard Stern is a man of many talents – actor, producer, television personality, and author. But his true rise to stardom came as a disc jockey and radio personality for his self-titled talk show, The Howard Stern Show. What makes the show so noteworthy is that Stern has not – and surely will not ever – had an issue with saying exactly what was on his mind. Besides a number of well thought out monologues, this includes a great number of rants, raves, and expletives. 
The shock jock dubbed himself the "King of Media," and it isn't a title that many would deny. But every king needs his queen, right? Is Howard Stern married, and if so, to who? Has he previously been with anyone, and does he have children? Here's what we know.
Is Howard Stern married?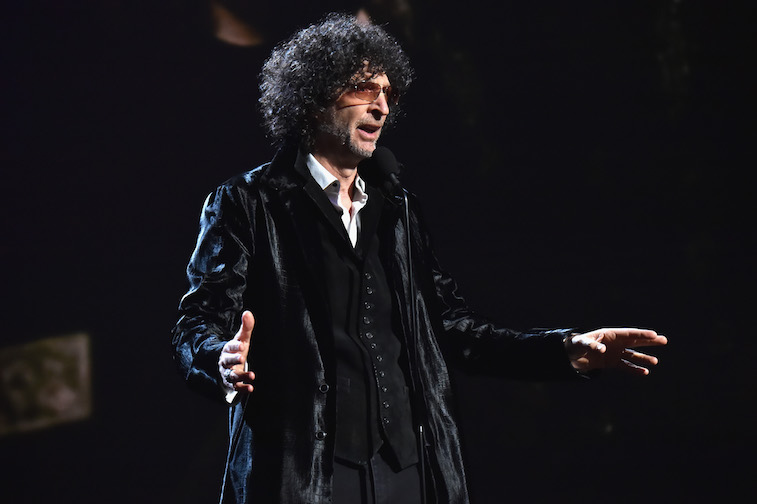 Yes. Shock jock Howard Stern is married to actress, fashion model, and human right's activist, Elizabeth "Beth" Stern (nee Ostrosky). The couple met in 2001 when Beth was on a blind date at her friend's house. She would later describe the date as "awful," but something good did come of the uncomfortable evening.
Stern showed up alone and was "grumpy and hungry." Beth broke the ice by telling him that he had beautiful eyes, and the two nearly instantly became an item.
On Valentine's Day 2007, Howard Stern announced his and Beth's engagement on his radio show. They were married the following year, on October 3rd, 2008 at Le Cirque Restaurant in New York City, New York. Beth states that she and Stern are "definitely not wild," and that they are in bed by 8 pm every night – even on weekends. They live together with an incredible fifteen cats.
Was Howard Stern married previously?
Yes. Before his marriage to Beth, Howard Stern had a long-lasting marriage to his college sweet heart, Alison Berns. The two met through a mutual friend while attending college, and ended up getting married in 1978. Berns is an actress and radio show host – much like her ex-husband.
In 2001, Howard Stern and Alison Berns divorced on good terms – but the shock jock states that he was very much blindsided by the split. He revealed to Rolling Stone that his marriage ending blew his mind, and that he "was upset that I failed and let down my family, my kids, my ex-wife. It was all very painful."
Does Howard Stern have children?
Howard Stern and Beth Ostrosky do not have any children together, although they do have fifteen cats. Howard Stern does have three daughters from his first marriage with Alison Berns, however.
The couple's oldest child, Emily Beth Stern, was born on May 7, 1983. She is an actress, poet, and casting director who very much followed in her parent's footsteps – if never anywhere near as controversial as her father.
Debra Jennifer Stern-Christy was the couple's second child, born May 9, 1986. She has been happily married to her husband, Colin Christy, since 2016. The couple's youngest daughter, Ashley Jade Stern, came after a significant age gap, on January 24, 1993.
Howard Stern keeps his personal life private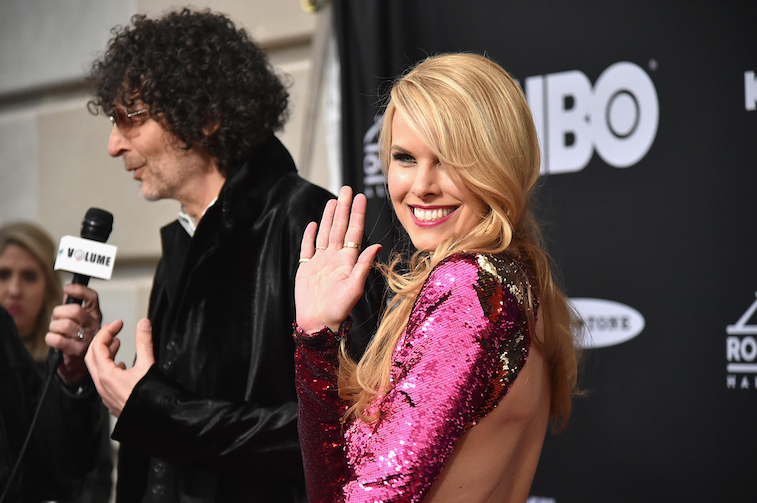 Although he's shared some bits and pieces of his family life on his radio talk show, Stern prefers to keep his personal life mostly private. His Instagram shows no recent pictures of his family, and even Beth's social account does not show any images of Stern.
In fact, Howard Stern uses his Instagram account nearly exclusively for his talk show, while it appears that Beth Stern uses her account to help cats from a shelter she volunteers at homes. If you're into cute cat pictures, hers is the Instagram account to follow.