Is Irina Shayk Jealous of Lady Gaga?
Since everyone seems obsessed with the idea of Bradley Cooper and Lady Gaga dating in real life, you'd think his long-time girlfriend Irina Shayk would be jealous. But that's not necessarily true.
The A Star is Born costars have been spotted gazing adoringly at one another both on and off screen for months now, prompting rumors of a secret romance. Then Lady Gaga abruptly broke up with her fiancé, Christian Carino, which many believed was just further proof of her giant crush on Cooper.
Despite all the publicity – and in some cases, yearning – from fans, both Bradley Cooper and Lady Gaga swear they're just really good friends. Still, with a connection as obvious as theirs, isn't Bradley Cooper's girlfriend Irina Shayk a little bit envious?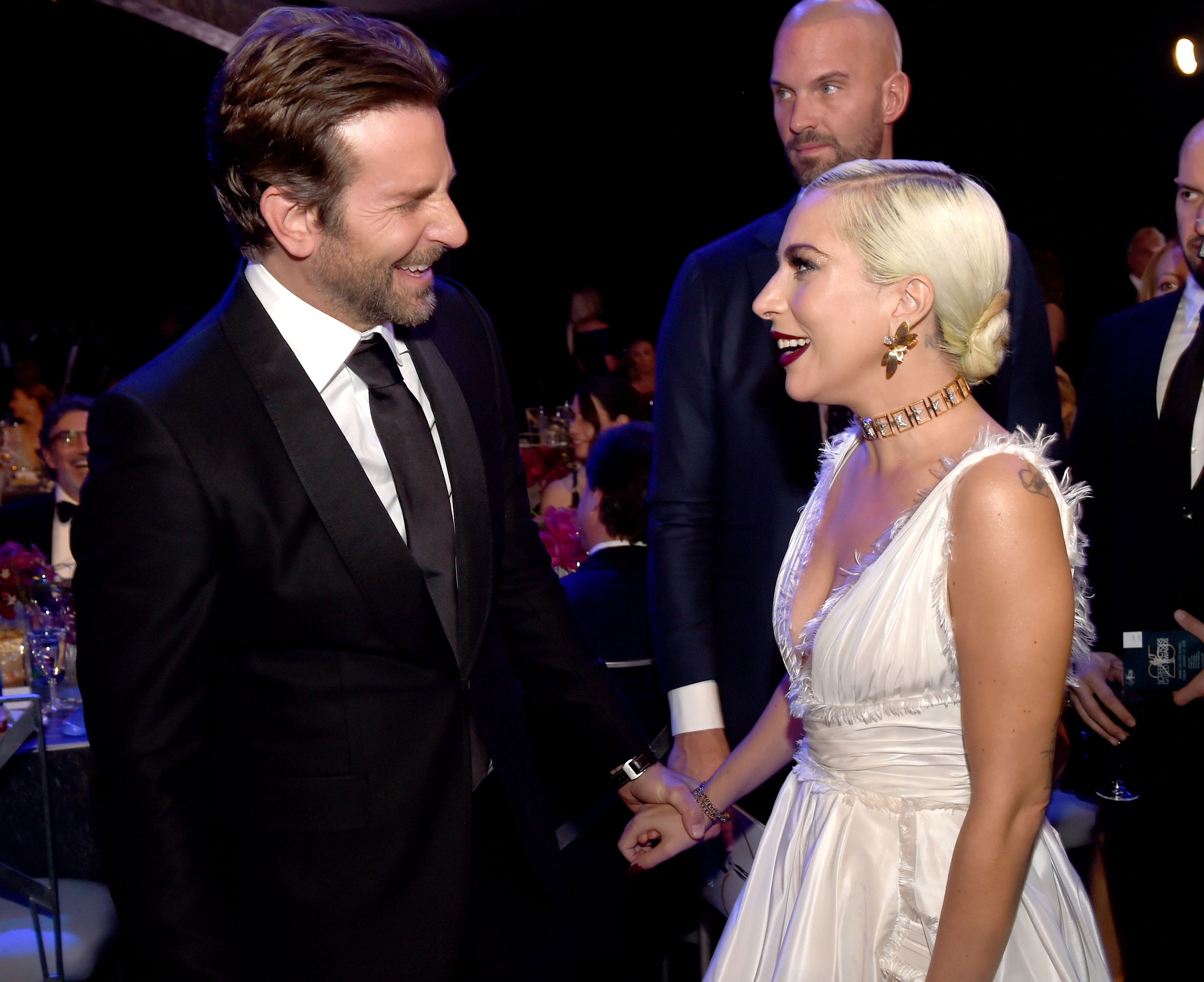 What happened at the Oscars?
Everyone was anxious to find out what would happen at the 2019 Oscars. For one, A Star is Born was nominated for multiple awards, including Best Picture, Best Actor, and Best Actress. But it was also exciting because it would be the first public appearance for Bradley Cooper and Lady Gaga since she split with her fiancé.
Irina Shayk notably sat smack dab in the middle of Lady Gaga and her man, Bradley Cooper, physically asserting herself as the separating factor that will keep them apart. She didn't even seem too affected by their emotional rendition of the hit song "Shallow," which Twitter fans went crazy over. They said the performance made it painfully obvious that Cooper and Gaga were totally head over heels for one another.
But did Irina care? Clearly not. She was spotted multiple times throughout the night, giggling and smiling with Lady Gaga. They even shared an epic hug later on when A Star Is Born won the Oscar for Best Original Song. Maybe she just subscribes to the notion of keeping your friends close and your enemies closer.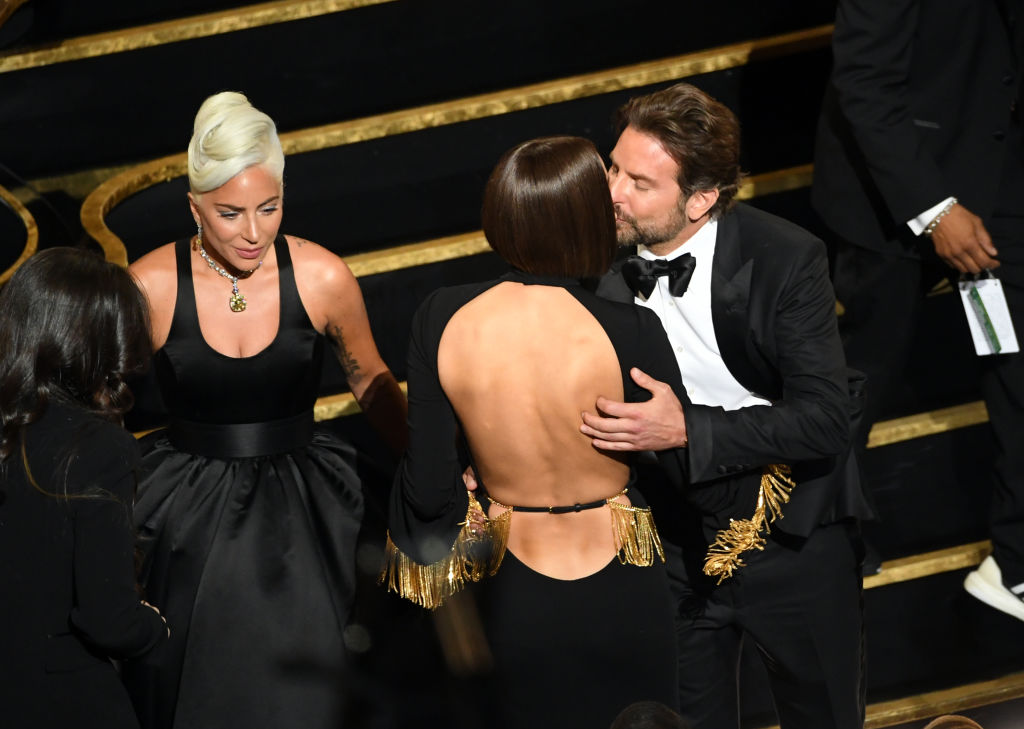 How serious are Bradley Cooper and Irina Shayk?
Technically, Bradley Cooper and Irina Shayk aren't married, but fans say they might as well be. They started dating in 2015 and have kept a low profile ever since, mostly to preserve their relationship. Cooper will often attend red carpet events with family members instead of Irina. As Cooper explained during an interview with Howard Stern, "You're right, it's so great to take someone you're with to a place where a hundred people are going to photograph you every step you make and ask you tons of questions, and then rip it apart the next day," he replied. "No, no, no, no, no."
The two stay very private, which some people take as an indicator that they're not close. But the opposite might be true. The couple is also joined by the child they share together, baby Lea. Rumor has it that Bradley might even be ready for another child soon.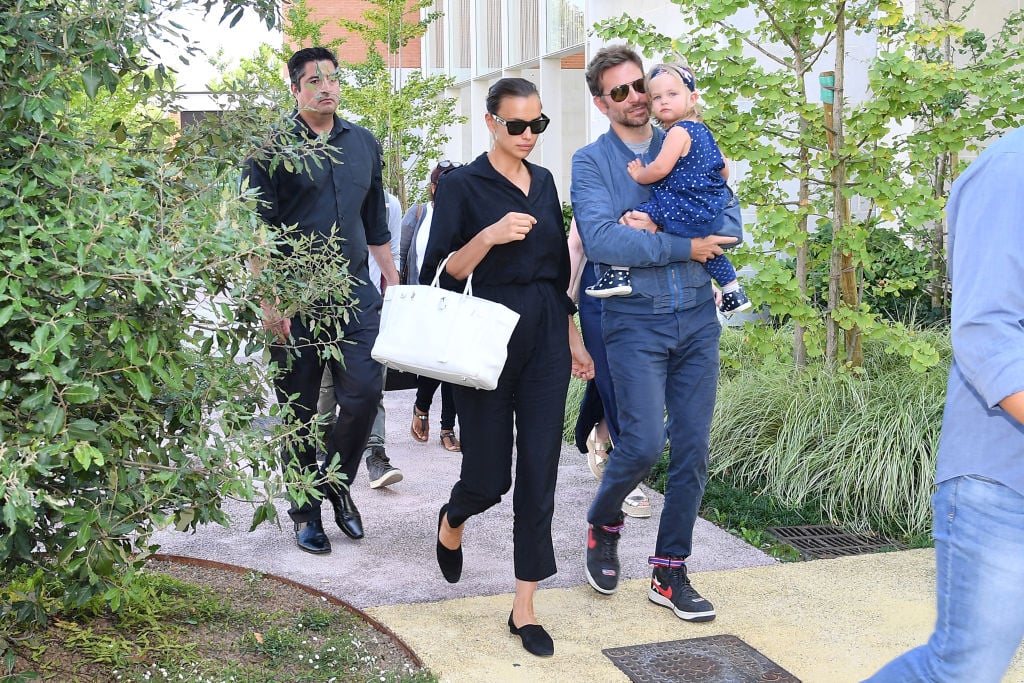 Is Bradley Cooper secretly in love with Lady Gaga?
The only person who knows if Bradley Cooper and Lady Gaga have feelings for each other are the stars themselves. For now, it's obvious that he is still heavily invested in his relationship with Irina Shayk. And she seems confident enough in his love for her that she's even willing to play nice with Lady Gaga.
Maybe three isn't a crowd after all.