Is It Impossible for Prince William and Kate Middleton to Give Their Kids a Normal Childhood?
Prince William and Kate Middleton have their work cut out for them as parents, as they're trying to give their children as much of a normal upbringing as possible. But can they do it? According to one royal expert, it's a task that's nearly impossible.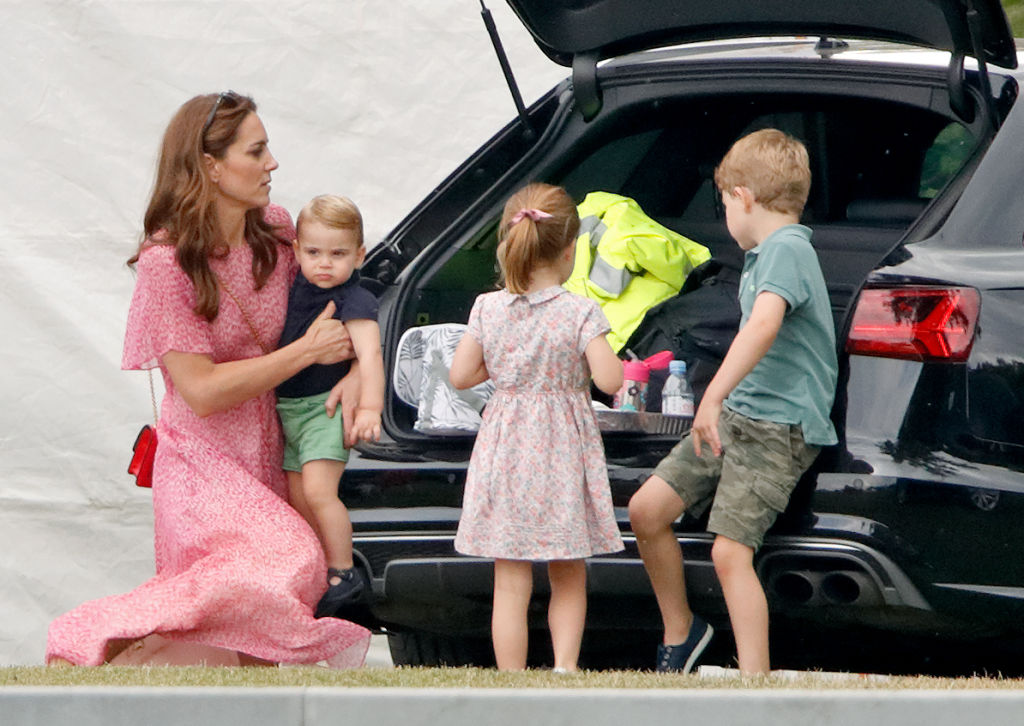 Can Prince William and Kate Middleton give their kids a normal life?
Being a member of the royal family pretty much rules out a normal life, though you can't fault Prince William and Middleton for trying with their three children.
A royal insider shared with People magazine that "the Cambridge kids are really lively. Clearly the kids are having fun," calling Prince William "very much the modern dad" and Middleton "a great mother."
Ingrid Seward, editor of Majesty magazine, told People magazine that she believes it's "a fantasy" that any royal children can live "normally."
According to Seward, the challenge of providing normality in their unique situation is difficult to overcome — and it's been attempted before.
She noted: "Even the Queen in the '50s said she wanted her children brought up as normally as possible. But it's a fantasy to say that."
Princess Diana tried to provide a normal life for her sons
Prince William and Middleton are giving it a go, despite the challenges, much the same way his mother, Princess Diana, did when he and Prince Harry were children.
Royal biographer Duncan Larcombe shared in the ITV documentary Secrets of the Royal Babies: Meghan and Harry that Princess Diana wanted her sons to have a "normal and private life" — an approach that the princes are planning to follow as well.
Larcombe noted: "Diana made sure William and Harry lived as much as a normal life as possible and as parents, William and Harry will always be influenced by their mother. Her desire to give them a taste of normality runs through the veins of William and Harry."
They're following Diana's example
Prince William shared some of the ways that Princess Diana impacted their lives as children, sharing in a 2012 interview with Katie Couric: "She played a huge part in my life and Harry's growing up, in how we saw things and how we experienced things."
He added: "She very much wanted to get us to see the rawness of real life. And I can't thank her enough for that, 'cause reality bites in a big way, and it was one of the biggest lessons I learned is, just how lucky and privileged so many of us are — particularly myself."
While they may seem like trivial outings to some, Princess Diana sought to find ways to maintain some normalcy, as her chief of staff for six years, Patrick Jephson, told ABC News: "She made sure that they experienced things like going to the cinema, queuing up to buy a McDonalds, going to amusement parks, those sorts of things that were experiences that they could share with their friends."