Is Jason Wahler's Wife Joining 'The Hills: New Beginnings'?
When The Hills: New Beginnings cast was announced, many of us weren't surprised that most of our OG favorites were making a comeback.
Though there were a few cast members who decided to opt out of doing the reboot, i.e. Lauren Conrad and Kristin Cavallari, The Hills gang is pretty much complete.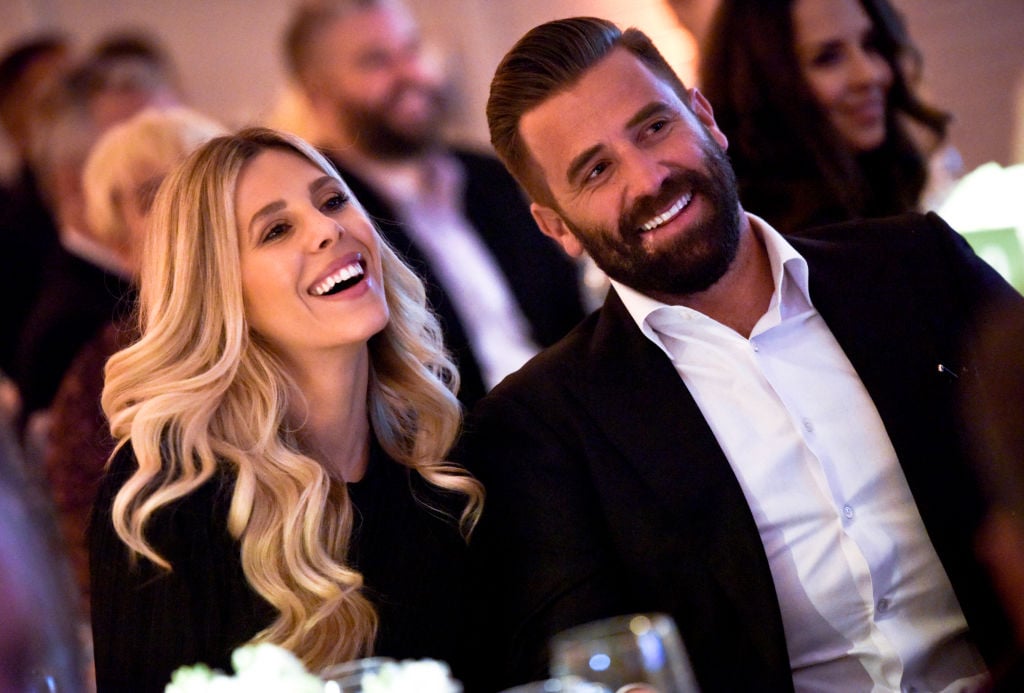 Along with the OG favorites, another former cast member recently made a surprising return to the hit MTV reboot.
Though it was pretty shocking to learn that Jason Wahler would be returning to the show, it turns out that his wife could be joining her husband and the rest of the cast.
Wahler's family life will be showcased on the series
For many fans of The Hills, we have come to know Jason Wahler as Lauren Conrad's ex-boyfriend and being the reason she didn't go to Paris during the show's first season.
It's been eleven years since we last saw Wahler on the hit MTV series and now he's back for the show's reboot and is giving viewers insight into his past struggles with sobriety.
During episode 2 of The Hills: New Beginnings, Jason Wahler shared that alcohol has gotten him in a lot of trouble over the years but after meeting his now-wife, Ashley Wahler, he is now in a great place in his life.
"I was a womanizing alcoholic. [Ages] 18 to 23, I went to 12 different treatment centers from Florida to Hawaii. I was arrested 18 times. Over the last 10 years, my life's totally made a complete 180," he revealed during a confessional.
"This is the first sober relationship I had ever entered into. I had, like, actual feelings and emotions, because I had numbed stuff out for so many years."
With Ashley Wahler playing such a pivotal role in Jason Wahler's life, fans are excited to see her join the show along with her husband of five years.
Not only is Wahler looking forward to being featured on the reboot, but she is more excited for fans to see just how far her husband has come in his sobriety journey.
"That's what I cannot wait for people to see about Jason on The Hills, because I just don't feel like his true self was ever portrayed accurately on the past seasons," Ashley Wahler shared with Cosmopolitan. "I cannot wait for people to actually see who Jason Wahler is. You'll get to see this fun-loving, charismatic, hopeless romantic, amazing guy. Everyone's gonna love him. The girls are going to go crazy.
Ashley Slack is already good friends with most of the cast
Seeing as though Jason Wahler's family life is being showcased on The Hills: New Beginnings, that could be the reason why Ashley Wahler is being featured on the show.
Aside from being a hands-on mom, hairstylist, and blogger, Wahler is also an advocate for recovering addicts.
Though Ashely Mrs. Wahler doesn't come from a reality television background, the hairstylist signed on to do the spin-off with her husband in order to show that there is always a light at the tunnel for anyone struggling with addiction.
"My husband and I talked about it so much, and because we have such an interesting relationship and we've gone through so much and we're still together and married and happy, we really wanted to share our experience with others," Wahler said. "Especially when it comes to recovery because Jason had such a public battle with his struggle with addiction. It seemed like a no-brainer that right now, our society needs people that are going to try and help others."
Not only is Ashley Wahler excited to share her and her husband's story with viewers, but she is also thrilled to be joining a cast who she has come to know pretty well.
So far, Slack has established bonds with fellow Hills ladies Audrina Patridge and Kaitlynn Carter.
It is still unclear how often Ashley Wahler will be featured on The Hills: New Beginnings, but it seems as though her positive aura will balance out the constant drama that is already pretty evident on the show.