Is Jay-Z Still Feuding with Fellow Rapper, Nas?
Many feuds have been sparked within the hip-hop community but the biggest one people still talk about today is the beef between Jay-Z and Nas.
Being two of the greatest rappers of all time, Jay-Z and Nas actually didn't started out as enemies, but things took a turn in 1996 and both men have been throwing subliminal jabs at one another ever since.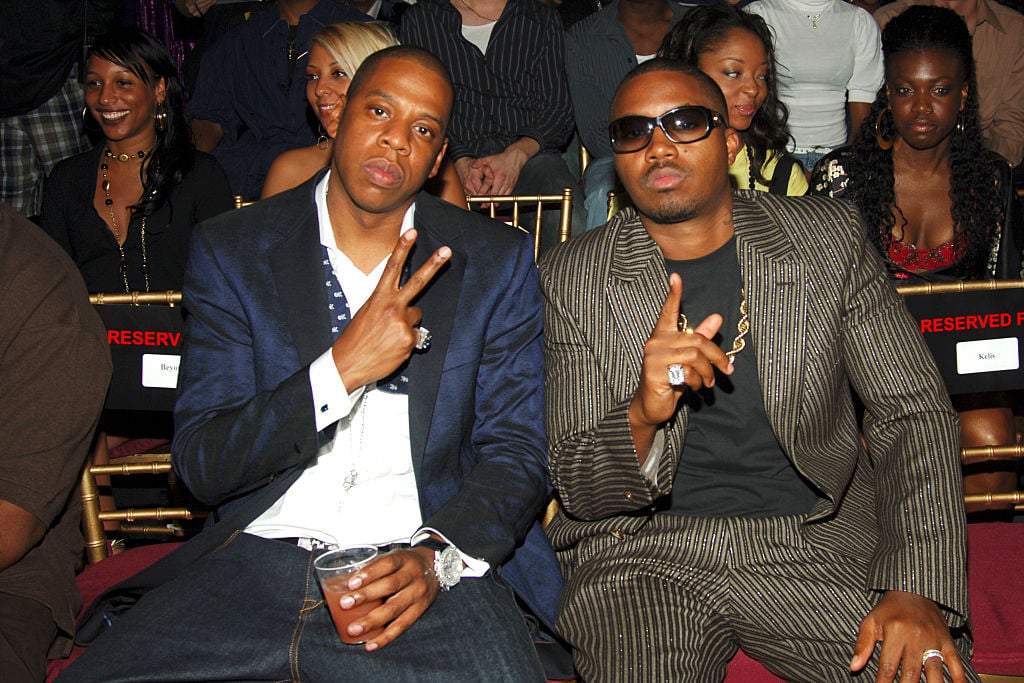 Now that it's been more than two decades since they first sparked their feud, fans can't help but wonder if Jay-Z and Nas still have ill-feelings for one another?
An innocent no-show sparked one of the biggest hip-hop feuds
Noted as one of the greatest hip-hop feuds of all time, Jay-Z and Nas' ongoing beef is one that is still talk about by music critics and fans.
It all started back in 1996, when both rappers were reaching mainstream success for their strategic flows and thoughtout lyrics.
Jay-Z was an up and coming rapper looking to get his foot in the door while Nas was already signed to Colombia Records and working toward releasing street singles that still retained radio-friendly appeal.
The two men met a few times throughout the 90's and never had any known animosity toward one another before 1996.
Right before Jay released his debut album, Reasonable Doubt, Nas was asked to make a guest feature on the track, "Bring it On," but he was a no-show.
As a way to get back at Nas for not showing up for the scheduled guest feature, Jay asked producer, Ski Beatz, to sample a lyric from Nas' song "The World Is Yours," in his song "Dead Presidents II."
Nas obviously didn't appreciate Jay's producers using his lyrics in the song and threw the very first subliminal diss at Jay on his track, "The Message".
In the lyrics Nas says "Lex with TV sets the minimum." It was later revealed that the verse was about Jay-Z, who, at the time, was driving a Lexus with TVs inside it.
Their feud escalated in the early 2000s
Nas continued throwing jabs at Jay but Hova never responded, that is until 2001.
That year, Jay-Z released his highly acclaimed project "Blueprint," and debuted a few diss tracks that were geared toward Nas.
In the song, "Takeover," Hova broke down Nas' entire career all while mocking and criticizing his flow and his identity as an artist.
Jay even bragged about the success of "Dead Presidents II" with the lyric, "So yeah I sampled your voice, you was usin' it wrong / You made it a hot line, I made it a hot song".
Nas responded to Jay-Z by dropping the diss track "Ether," from his album Stillmatic.
In the song, Nas didn't hold back as he let out many personal attacks on Jay.
Nas continued his lyrical escapade by exposing accusations of an affair with female rapper Foxy Brown, and even insisted that Eminem was a much better rapper than Jay ever was.
Jay-Z unexpectedly responded to "Ether" by releasing a two song medley freestyle titled "SupaUgly."
The rapper didn't hold anything back in this freestyle and shockingly bragged about sleeping with Carmen Bryan, Nas' then girlfriend and mother of his daughter, which caused an even bigger rift in their feud.
After that extremely low blow, Jay-Z's mother intervened, and demanded him to apologize to Nas and his family, which he did in December 2001.
Are Jay-Z and Nas still feuding?
After Jay-Z apologized to Nas, their feud was put on hold for a few years.
In 2005, the rappers showed the world that they finally put their differences aside when Jay brought Nas up on stage during his "I Declare War" tour.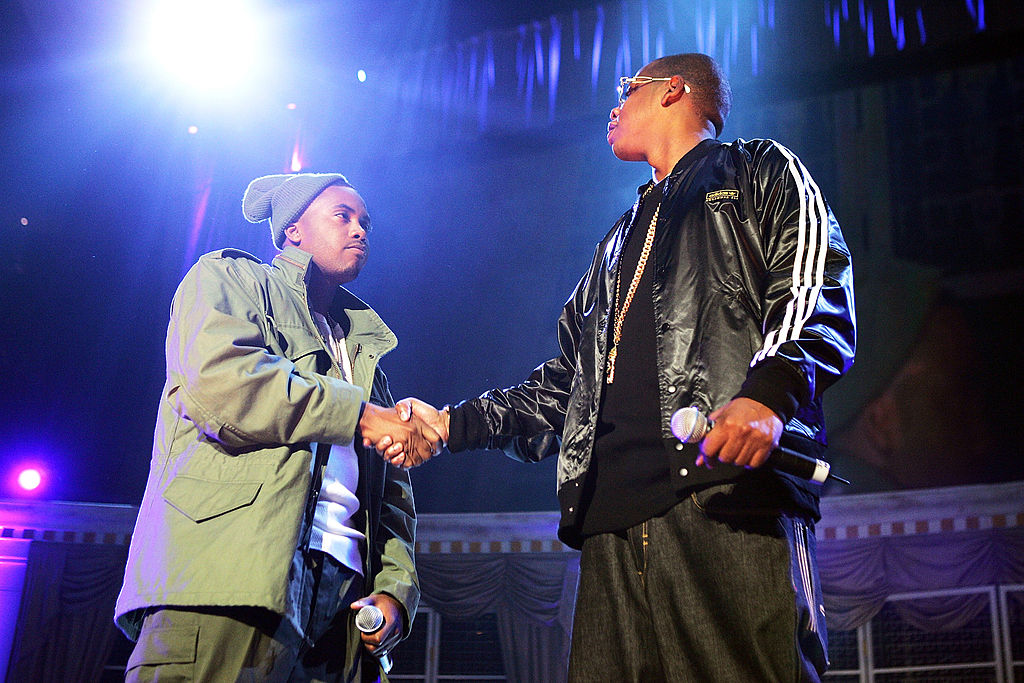 Although both rappers performed the tracks that started their feud, "Dead Presidents" and "The World Is Yours," it was clear to fans that Jay and Nas had officially ended their beef.
Today, Nas and Jay-Z are good friends and no longer throw subliminal jabs at one another in their music.