Is JD Madison Canceled From 'Southern Charm?'
Season six of Southern Charm is likely to have a few major changes. While some of the OG cast is still featured, a few faces who have appeared in every season will no longer be on the show.
Thomas Ravenel was fired from the show after multiple allegations of sexual assault led to his arrest in 2018. Ravenel and Kathryn Dennis have two children together. The season trailer hints that a custody dispute may be featured this season.
Another familiar face who seems to have disappeared is John David "JD" Madison. Madison was never a main cast member. However, he was always present and even had his own storyline. Like Ravenel, trouble found Madison over the past year and he seems to be no longer featured on the show.
His troubles started last year
Madison appeared to be one of the few cast members with the picture-perfect life. He was happily married with children. Madison also appeared to be a highly successful business owner too.
But that facade broke down last year. He revealed on the show he and wife Liz separated. While he enjoyed an amicable relationship with the cast in the past, the good vibes were gone last season.
The women especially went after Madison because of his alleged cheating. However, he told Bravo's The Daily Dish, the couple separated for other reasons. "Over the last few years, whether it was from lifestyle differences, demanding work hours, high levels of stress, or the demands of marriage, we had grown apart," he said in a 2018 email to Bravo.
But was accused of sexual assault
Like Ravenel, Madison was also accused of sexual assault. A woman filed a report alleging that Madison involuntarily drugged her and then sexually assaulted her in 2017, People reports. The woman, who was later known as Susan Johnson, said Madison slipped a drug into her drink. She then felt ill and passed out. Johnson later woke up to find Madison  "forcibly raping and sodomizing her."
However, the story took an unexpected turn five months after the charge was made in 2018. Johnson was actually arrested for making a false police report. Her attorney refuted these charges. "Susan is going to fight this unfair, unfounded charge. She was severely intoxicated on the night in question and so naturally there are some inconsistencies in her recollection. Such inconsistencies do not make her a liar, and they certainly do not make her a criminal," her attorney said in a statement to People.
The arrest warrant affidavit alleges that Johnson and a friend set up Madison to extort money from him. "Johnson then expressed to her friend (female witness) that if they stick together that they stand a chance to make money and in a separate text the suspect referred to talking to an attorney and going for big bucks."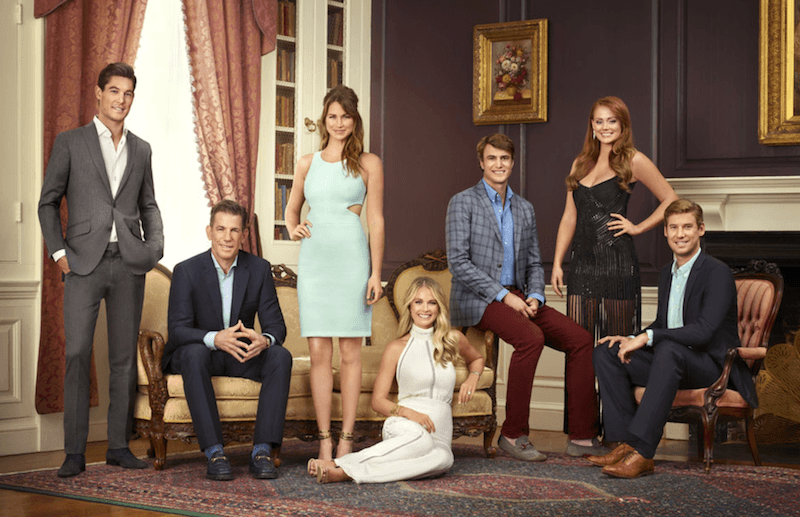 And then came the bad check
Madison was arrested in Charleston County in late 2018 for a check violation greater than $500 and less than $1,000. He is charged with check fraud stemming from 2017.
The check he wrote was to the Harvest Pure of Charleston for $875.33. The check was processed and returned due to insufficient funds. TMZ featured Madison's mug shot and included footage of the actual arrest.
Like Ravenel, he's MIA in the 'Southern Charm' trailer
Although Madison was never part of the official Southern Charm lineup, he does not seem to be part of the show this year either. While there is no public word from Bravo, Madison (and Ravenel) seem to be completely canceled from the cast.
Around the time of Madison's arrest, Patricia Altschul tweeted something very telling about what could be to come. A fan wrote, "These mug shots are….." referring to both Ravenel and Madison's mug shots. Altschul replied, "Our southern 'gentleman' are dropping like flies."
Check out The Cheat Sheet on Facebook!