Is Jean-Luc Picard Returning to 'Star Trek'? Patrick Stewart Is Rumored For This Project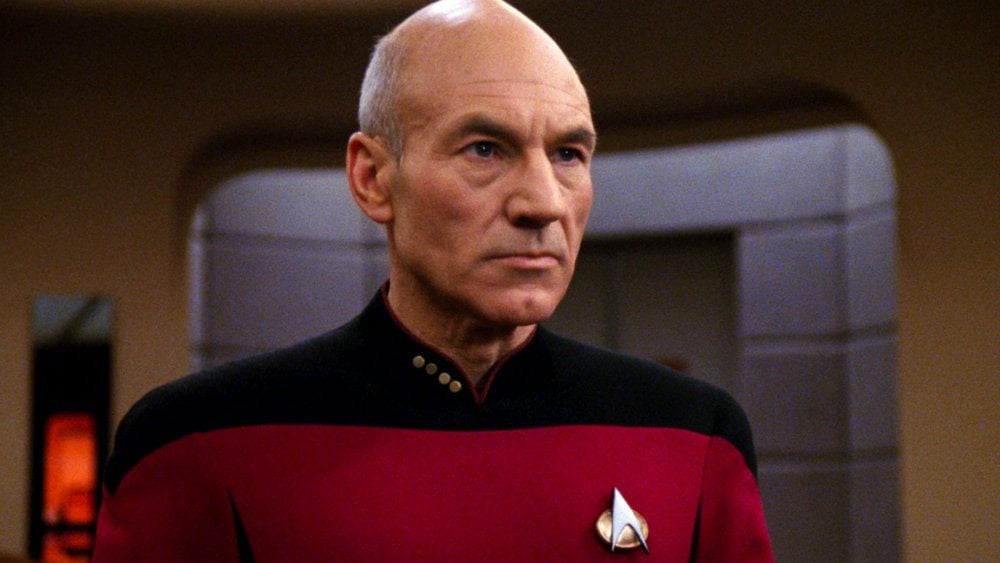 Star Trek fans may not have seen the last of Jean-Luc Picard, as Patrick Stewart is rumored to return for a big new project. The Hollywood Reporter recently released some information about Alex Kurtzman renewing his deal with CBS Television Studios. But buried in this article was a bombshell: Kurtzman might be developing a new Star Trek show, which would star Patrick Stewart.
You read that right. Stewart wouldn't just be making a cameo as Picard in an episode of Star Trek: Discovery or for a scene in one of the upcoming movies. No, apparently he would lead an entire new TV show, described as a reboot. According to The Hollywood Reporter, Alex Kurtzman and Akiva Goldsman will oversee this series.
This comes as Variety reports that CBS is developing not one, not two, but five separate Star Trek shows. There will reportedly be two limited series, one of which would revolve around the Wrath of Khan storyline. Another animated show is also in the works. A fifth show, created by Stephanie Savage and Josh Schwartz (known for Gossip Girl and Runaways),  will take place at Starfleet Academy.
Variety specifies that the network will keep the plot of one of the limited series under wraps, so perhaps this is the Stewart project that The Hollywood Reporter is talking about.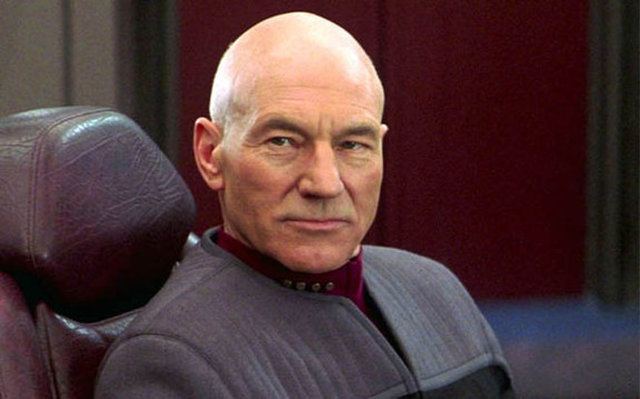 Earlier this month, Stewart actually teased that he might be returning to Star Trek. In an interview, when asked if he has watched Discovery, he responded, "No, I haven't, but I may have good cause to look at it very soon."
At the time, fans thought he was teasing an appearance on Discovery. But maybe he just meant that he will need to get caught up on Star Trek in general because he'll be returning in his own show.
Interestingly, Stewart also spoke in December 2017 about the possibility of returning to Star Trek. This is what he said:
"People are always saying to me, 'Will you be Jean-Luc Picard again?' And I cannot think that would be possible, but there are ways in which something like that might come about. But one of my dreams is to work with Tarantino. I admire his work so much, and to be in a Tarantino film would give me so much satisfaction. So, if he is going to direct something to do with Star Trek and there was the possibility of dear old Jean-Luc showing up again and doing that for Mr Tarantino, I would embrace it."
He's talking about the fact that Quentin Tarantino is reportedly going to direct a Star Trek movie, one of two Star Trek movies that Paramount has in development. We know very little about that film, though, including whether there would be a place for Picard in it. But it looks like Stewart may be coming back regardless in this TV series.
Fans last saw Jean-Luc Picard in 2002's Star Trek: Nemesis — generally considered one of the worst Star Trek movies ever. It was also a major box office disappointment. A sequel was in the works that would have ended the storyline of the Next Generation characters, but it never happened due to the poor financial performance of Nemesis. Seven years later, the series returned with a reboot, Star Trek, directed by J.J. Abrams.
Check out The Cheat Sheet on Facebook!