Is Jennie Marie from TLC's 'Mama Medium' Really Psychic?
As the star of the new show Mama Medium, Jennie Marie is TLC's latest psychic celebrity. Like Long Island Medium's Theresa Caputo, Jennie Marie says she has the ability to communicate with the spirit world. But is she for real, or are her abilities just a lot of smoke and mirrors? Let's take a look.
Jennie Marie says she discovered her psychic gift in middle school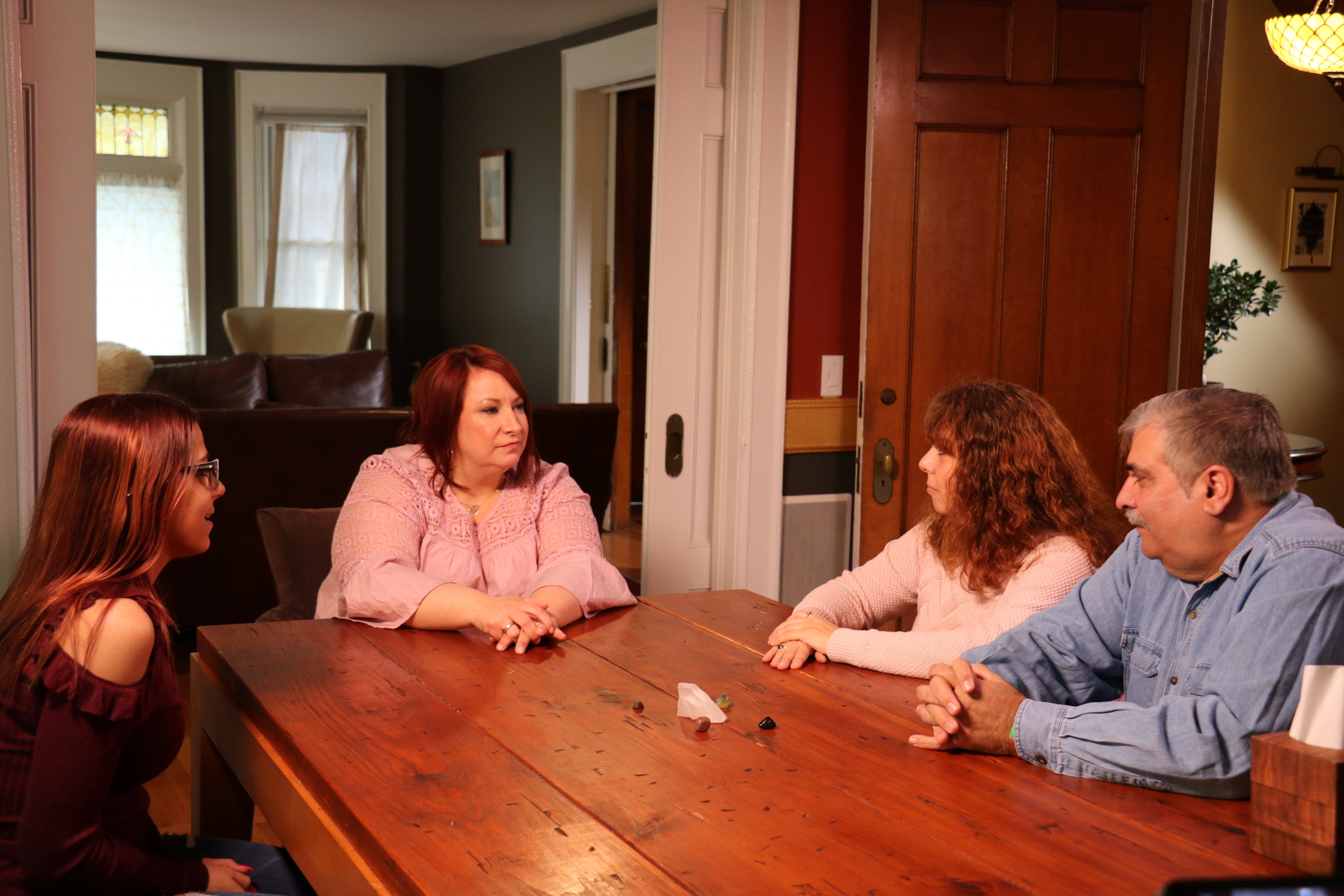 Jennie Marie, who lives with her husband and four kids in Rochester, New York, says she first discovered she had psychic abilities in middle school. That's when she started to experience premonitions, she said in an interview with New York Upstate.
Over the years, her abilities developed, and by the time she was in her mid-20s, she says she was connecting with the dead. When she was working as a hairdresser in her 30s, she would pass along messages she received to her clients. That eventually led to her career as an "empathic psychic medium."
Jennie Marie is "a medium, psychic, and fourth-generation clairvoyant," according to TLC. She also says she has a unique ability to speak to people who are still living but unable to communicate. So far on Mama Medium, audiences have seen her communicate with a woman who is in a semi-vegetative state as the result of complications from surgery and a man who is non-verbal because of a brain injury.
The people who say she's helped them
There are plenty of testimonials on Jennie Marie's website from people who say she's helped them connect with a loved one. "She is so accurate and so humble … Jennie Marie is the real deal," says one. "It was amazing how what JennieMarie was seeing directly correlated to the memories I had with my grandma," wrote another person. "I have always been a doubter, but JennieMarie truly transformed me into a believer!"
The people who receive reading from her on Mama Medium certainly seem convinced as well. "There's no way she could have known any of that information. There's no way," said a man who received a message from his deceased father through Jennie Marie on the show.
Not everyone is convinced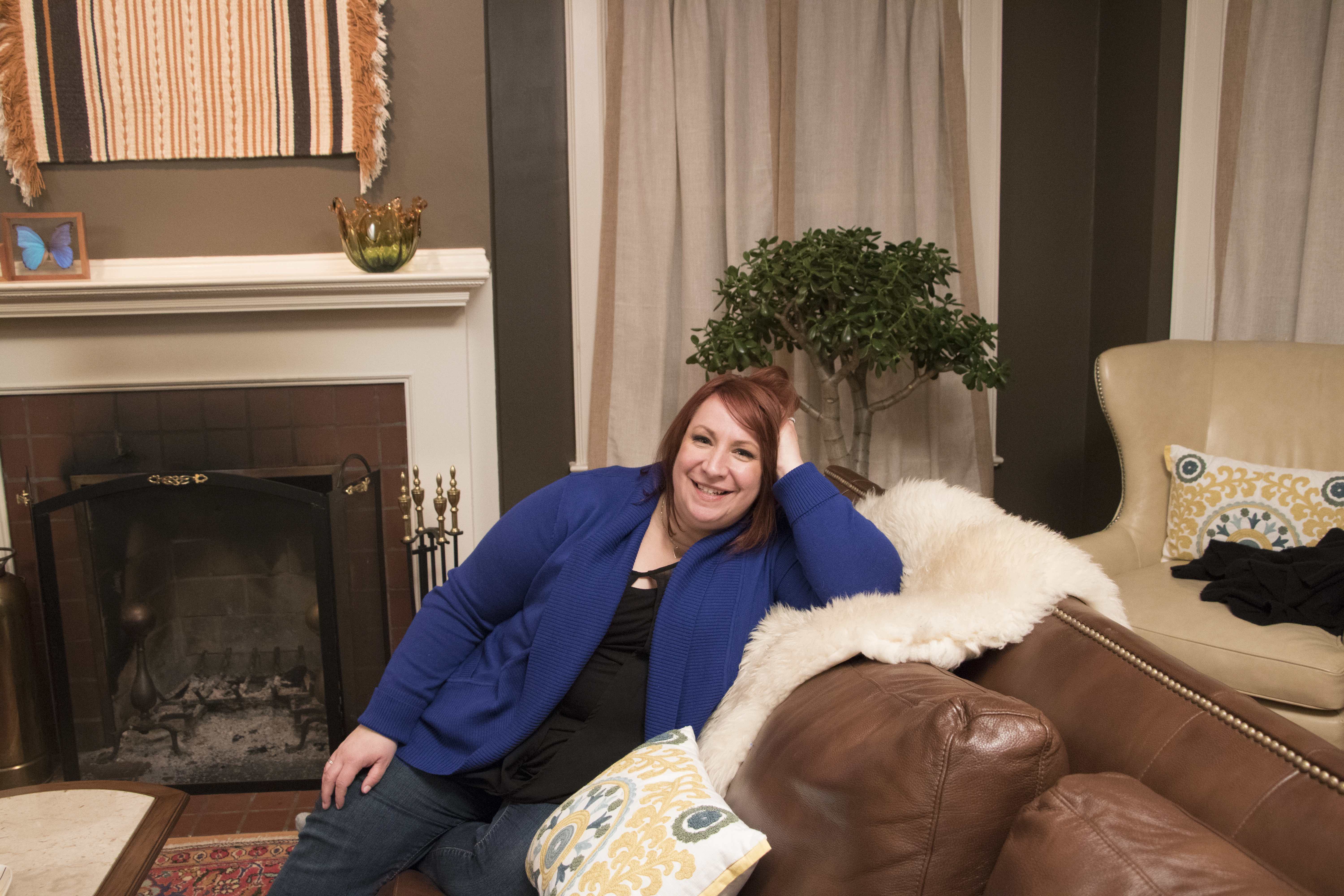 Unsurprisingly, not everyone is convinced Jennie Marie's psychic gifts are real. "She is a fraud and exploiting this family," a woman on Twitter complained. "She should be ashamed of herself," tweeted another person.
TLC's other famous psychic medium, Theresa Caputo, has her share of doubters as well. Critics say that when she does live readings before an audience, she often gets details wrong.
Skeptics say psychics like Jennie Marie, Caputo, and others use "cold reading" to make their insights seem legit. They'll start by making vague statements that everyone can relate to, and then gradually get more specific as you provide more information, sometimes without even realizing it.
Even some former "psychics" say the entire industry is a fraud. Mark Edward, who spent years working for a psychic hotline, said self-professed psychics are just good at reading people.
"It's just a matter of intuition. If you're good with people, you learn how to read people," he told ABC News in 2010. "Do you want to be a real estate agent … or clairvoyant? … They're all a similar skill set. It's a skill you can learn. It's real, but it's nothing supernatural."