Is Jennifer Lopez the Coolest Mom?
Jennifer Lopez is known for being a multi-talented singer, dancer, actress, producer, and businesswoman. Although she is very busy, these days, Jennifer Lopez also has another job title added to her list: being a mom.
It turns out that not only is Jennifer Lopez amazing at her career, but she also seems to be a great mother to her children as well. In fact, she is such a cool mom that many people would be envious to see just how supportive she has been of her and her fiance's kids.
Jennifer Lopez has two children from her past marriage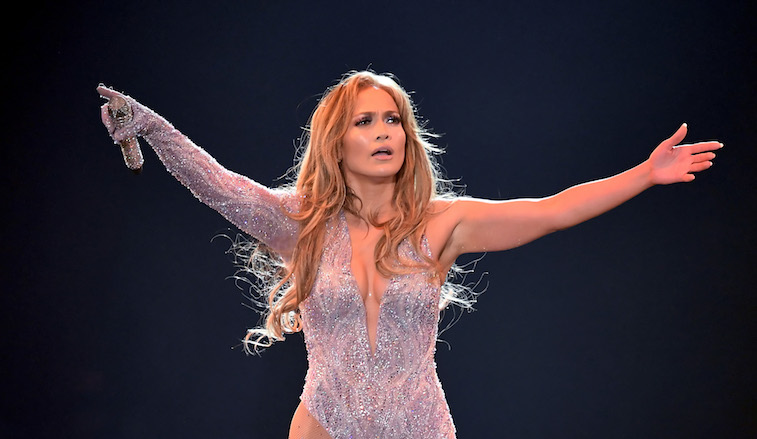 In early 2004, Jennifer Lopez began dating fellow Latin singer and longtime friend Marc Anthony. The couple quickly got married a few months later.
Fast forward to 2008 and the world rejoiced as Lopez and Anthony welcomed twins – Emme and Maximilian – into their family. The first photos of the kids were published in an issue of People, who paid $6 million for the exclusive rights.
Although the twins had no doubt brought much joy and happiness to Jennifer Lopez, in another part of her personal life, things were not doing so well. Three years after the birth of their children, Lopez and Anthony announced that they were separating. Their divorce was finalized in 2014 and Jennifer Lopez was granted full custody of Emme and Maximilian.
Jennifer Lopez and Alex Rodriguez have a blended family
In 2017, Jennifer Lopez began a relationship with former baseball star Alex Rodriguez. The couple got engaged in March 2019.
Like Jennifer Lopez, Alex Rodriguez has two children from a past marriage – Natasha (b. 2004) and Ella (b. 2008).
While combining two families together can be a challenge for many couples, Lopez and Rodriguez have been fortunate enough to not deal with a lot of problems. It seems that their children, who are all close in age, get along extremely well with one another.
Jennifer Lopez herself once shared: "I was so loving to his kids and he was so loving and accepting of mine, and they embraced each other right away. [The kids thought] 'I get a new bonus brother and sisters to hang out with all the time and it's nice.'"
Jennifer Lopez lets her daughters call 'dibs' on her dresses
Even though Jennifer Lopez is not the biological mother of Alex Rodriguez's children, she still treats them like her own.
Recently, Lopez shared that the little ones love the many dresses that she has accumulated over the years, including Rodriguez's daughters. Apparently, they even call "dibs" on some of them.
She shared: "Ella told me, 'I want your white Grammy dress with the Orchid,' and Emme is like 'What about that [dress], mommy? Are we gonna keep that? Don't throw that out.' They tell me all the time."
Jennifer Lopez supports her kids in their pursuits
With a mother like Jennifer Lopez, it's not surprising that her children have developed hobbies such as singing and dancing. The three girls, especially, regularly take dance class as well as make music together with various instruments.
The 49-year-old extraordinaire also lets them work with her at a few of her gigs – something that most children their age could only dream of. For example, Emme got to perform with Jennifer Lopez on stage and even appeared in one of her music videos.
Back in 2017, Ella and Natasha also got the one-in-a-lifetime chance to be a part of Jennifer Lopez's backstage team at her Las Vegas residency show.
"When they're in Las Vegas, I don't think they leave Jennifer's side," Alex Rodriguez said of his two daughters. "They go to the 'locker room' early with Jennifer and help her get dressed and are part of the assistant team backstage. What 12-year-old and 9-year-old wouldn't feel like, 'Oh my God, I'm the luckiest human being on the planet?' They're super thrilled!"