John Mayer is a popular singer known for releasing hit songs in the 2000s, as well as attracting a lot of media attention for his various antics. For many years, Mayer often made headlines for dating female celebrities, though it has been awhile since he was in a relationship with one. This has led a lot of onlookers to wonder: is John Mayer single or is he seeing anybody right now?
Who has John Mayer dated?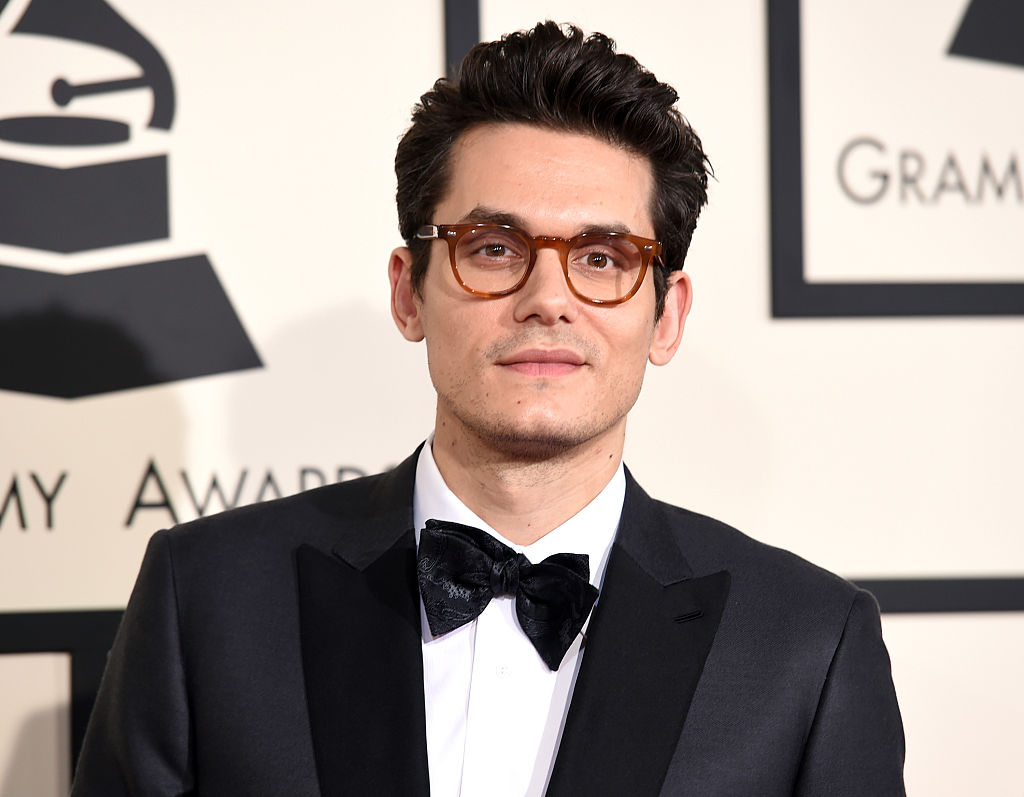 John Mayer's first high-profile relationship was in the early 2000s when he dated actress Jennifer Love Hewitt. There were rumors that his 2002 hit song "Your Body is a Wonderland" was about Hewitt. But the actress went on record to say that she does not "believe that it was written for [her]."
After Hewitt, Mayer went on to date Jessica Simpson in 2006. This came after Simpson's divorce from Nick Lachey finalized, so the couple received a lot of press attention. They broke up after about a year, though Mayer would later describe Simpson in an interview as "crack cocaine" and "sexual napalm."
In 2007, Mayer began dating Friday Night Lights actress Minka Kelly. They were spotted several times outside restaurants and at basketball games. However, Mayer and Kelly parted ways after just a few months of dating.
Afterward, Mayer started a relationship with actress Jennifer Aniston and this relationship also did not last very long. Nevertheless, he would later say that Aniston "was the most communicative, sweetest, kindest person." Mayer also shared that their age difference and his usage of technology played a part in the breakup.
From 2009 to 2010, Mayer dated Taylor Swift. The two of them shared the stage together a few times, but after they parted ways they ended up writing songs about each other. Most notably, Swift's track "Dear John" and Mayer's track "Paper Doll."
By 2012, Mayer had moved on to dating another pop star: Katy Perry. The couple had an on-and-off relationship that lasted for three years. They broke up reportedly because they were "quite different" from another.
Is John Mayer dating Kourtney Kardashian?
In December 2018, Mayer and Kourtney Kardashian were spotted together at a party. A witness told Us Weekly that Mayer "seemed very into her," which sparked a series of dating rumor. Later on, Kardashian was also on the Ellen DeGeneres Show, where she picked Mayer over many other male celebrities in the game "Who'd You Rather."
However, Mayer later revealed to Andy Cohen on SiriusXM that there was not much going on between him and Kardashian. According to Mayer, he was talking to Klaus Meine from The Scorpions and Kardashian happened to walk by.
"[Klaus Meine] started throwing me in a video and I was hamming it up because I love The Scorpions and then Kourtney Kardashian walks up," Mayer recalled. "I said, 'Kourtney, walk away. This is the bass player from The Scorpions and he's going to try to get you in his video' 'cause he was already like 'Hey Kourtney, come be in my video.'"
Mayer continued: "All I did was save Kourtney Kardashian from being in a video with the bass player from the Scorpions."
Is John Mayer currently single?
It's clear that Mayer is currently not dating Kardashian, but it does not seem as if he has another special someone in his life either. In July of 2019, he revealed that he was single.
When a fan on Instagram asked why he is not in a relationship, Mayer said: "Google me." It is possible that Mayer was referring to his many infamous incidents in the tabloids.
But if he were to date again, it seems that Mayer will not be seen with a female celebrity anymore. He told Cohen that he might be "post-celebrity relationship."