Is John Mulaney Thinking About Running for Mayor of New York City?
He's probably not going to run for mayor of New York City but John Mulaney has some thoughts about what he'd do if the whim ever washed over him.
The comedian took to his Instagram story and seemed delighted with the notion of sharing some video clips as he strolled through the city streets. He was on his way to meet friend and Big Mouth creator, Nick Kroll. Kroll recently shared that Big Mouth season three appears to be the comedy team's funniest yet.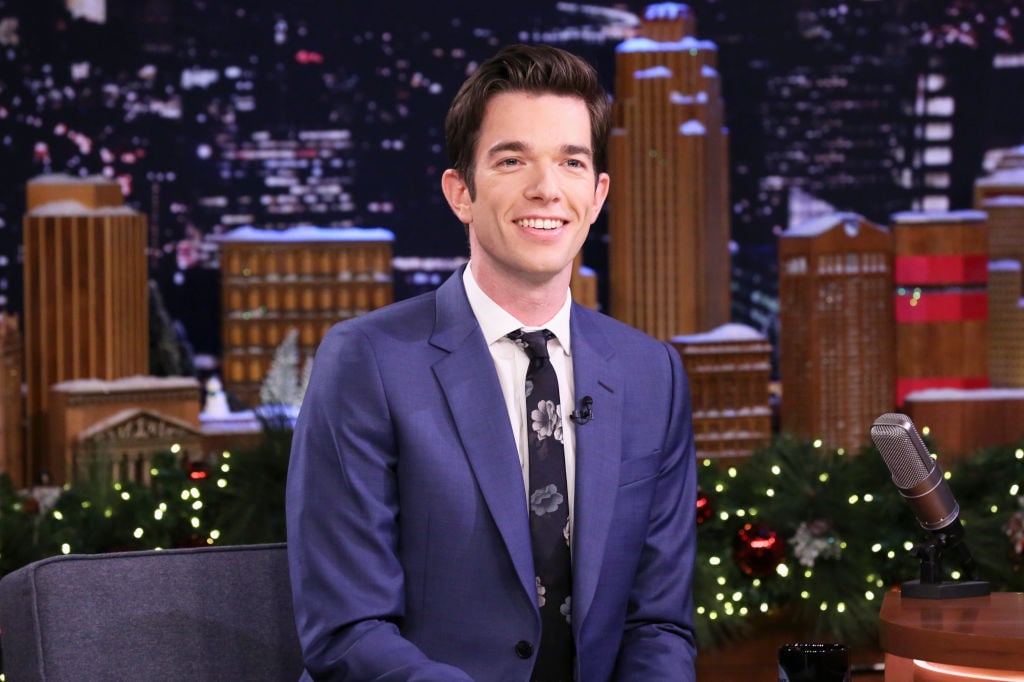 Mulaney remarks that he's late to meet Kroll, which he seems to bother the prompt comedian. "I feel like I'm already late because I left late," he says grimacing. But as Mulaney continues to walk the sunny streets, he takes some time to reflect on what he'd do if he were to run for mayor.
He'd get those garbage cans cleaned up, that's for sure
Although he's late to meet Kroll, Mulaney's keen sense of observation is heightened. He happens upon a pushed over trash can just laying sideways on a city sidewalk. Mulaney looks pretty annoyed and disgusted. One hand on his hip and the other outstretched to show the ridiculous act of carelessness.
In a caption, he wrote, "Is this the change DeBlasio promised? Vote for me for mayor. Photo @throughannascamera." He then continues with his video thoughts, now completely distracted by the fact he's running late. Instead, he has some thoughts about slogans and advertising ideas if he were to run for mayor.
"I have two super good ideas for running for mayor commercials," he says as he realizes he is almost hit by a bicycle. But what are these ideas? "One of them is not really a commercial, it's just a slogan. And then one is a full commercial that I think would work." Unfortunately, Mulaney leaves his fans hanging on what exactly those ideas are.
He thinks he wouldn't win anyway
Mulaney continues his thoughts by saying he thinks he'd lose against DeBlasio or any candidate. "I'd like to run against him because all my jokes are based on him," he continues. "But …" The video cuts off and we don't know why exactly Mulaney would lose. But would he really?
He continues, musing about how he's enjoying the Instagram story videos. "I get it. It's fun. And it feels good ego-wise," he jokes. But next, he shows up wearing some pretty smart glasses and remarks that although he has 20/20 vision, he likes the glasses to reduce blue light. "From like phones and stuff? But I just like them now," he says. "And now they are part of my mayoral platform."
Mulaney and Kroll have had quite a bit to say about New York City mayors when they transformed into their alter-egos Gil Faizon and George St. Geegland from their Broadway smash hit, Oh, Hello. The two walked through Times Square in character bemoaning about how previous mayor, Michael R. Bloomberg had a "desire to corporatize the city and make it nice." Whereas DeBlasio was about "standing up for other people." So how about it? Mulaney for mayor of New York City?