Is Jordyn Woods Cashing In on the Cheating Scandal?
Just in case anyone missed it, Khloe Kardashian was hurt by a cheating scandal in recent weeks. Her ex-boyfriend, Tristan Thompson, who is also the father of her daughter, was caught cheating with none other than Kylie Jenner's best friend, Jordyn Woods. Khloe was deeply hurt by the ordeal, as was Kylie, who immediately asked Jordyn to move out of her house.
All of the Kardashian-Jenner sisters felt betrayed, and they all unfollowed both Jordyn and Tristan on social media. There has been speculation about all aspects of the scandal, such as if Khloe should give Tristan another chance, and who is really at fault. Although things have started to calm down just a little, fans can't help but wonder if Jordyn Woods is cashing in on the whole cheating scandal.
Jordyn stepped up and took responsibility
At first, Jordyn, who is not only Kylie's friend but a close friend to the entire family, seemed to be making things even worse for poor Khloe. It is no secret that Khloe's heart has been broken on more than one occasion, and when she got together with Tristan, fans could not have been more excited for her.
When they announced that they were expecting their first child, many even wondered if Khloe would soon be sporting a ring on her finger. Although that didn't happen, it was wonderful to see Khloe so happy and in love. After the cheating scandal, Jordyn changed her story several times, but finally stepped up and took responsibility.
Is she looking for attention?
The unfortunate reality is that it did seem as if Jordyn was looking for attention, especially in the beginning. She certainly did not keep quiet about the situation, and did not even seem sorry for what happened. Jordyn even did an interview with Jada Pinkett Smith on her show, Red Table Talk, further leading fans to believe she was looking for her 15 minutes of fame.
Has the Kardashian-Jenner family forgiven Jordyn?
Everyone is happy to know that although Khloe has not forgiven Tristan, she has forgiven Jordyn for what happened. It was said that Khloe's family was broken up after the scandal, and she blames Tristan for the whole ordeal. Luckily, it does not look as if the damage is irreparable, and hopefully, the entire Kardashian-Jenner family can come to terms with what happened and move on.
Is Jordyn cashing in on the cheating scandal?
Although she has received the forgiveness of Khloe, Jordyn does not seem to be putting an end to the cheating scandal! Many fans feel that she should not be speaking about it anymore as not to hurt Khloe or the rest of the family anymore. In fact, she is said to be in talks to sign several lucrative deals in the wake of the whole scandal. She is even set to fly to London in order to cash in and discuss some of the money-making deals that she has been offered.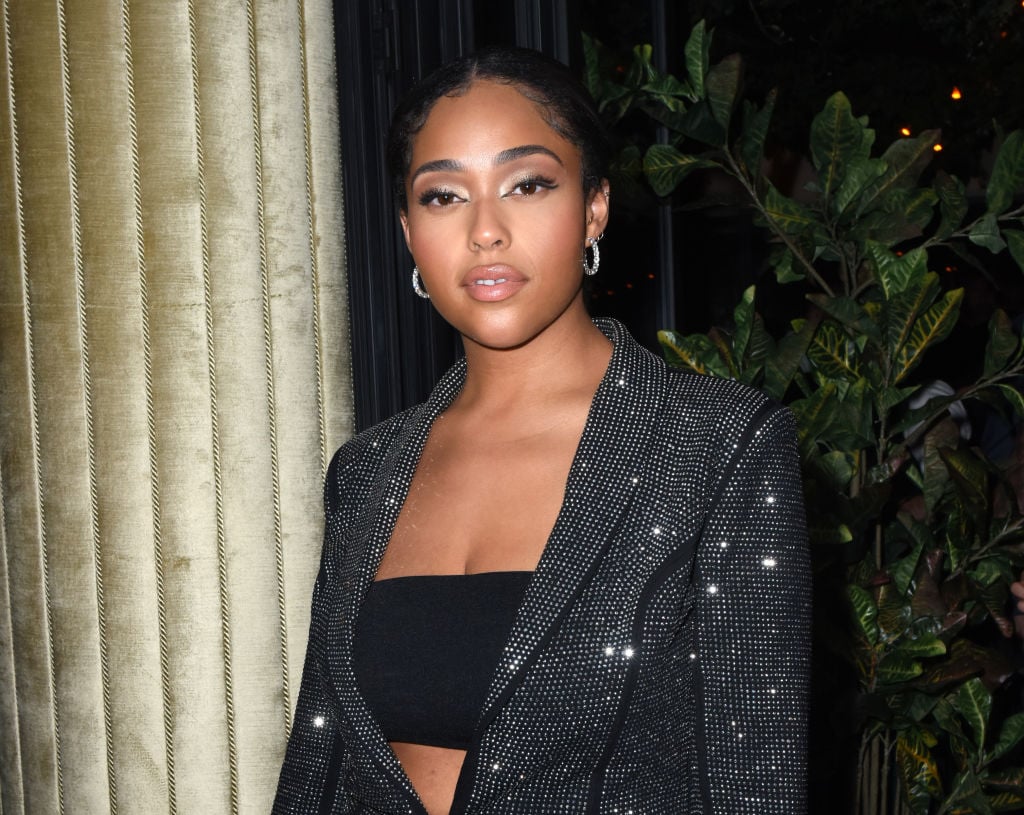 How will this affect her relationship with the Kardashian-Jenner family?
At this point in time, none of the members of the Kardashian-Jenner family have spoken out about the possibility of Jordyn cashing in on the scandal. We can imagine that if she does, it could potentially be hurtful to everyone in the family, in particular, Khloe. Hopefully, Jordyn will privately discuss her intentions with the family before she puts pen to paper. It remains to be seen as to if Khloe, Kylie, or the rest of the family will be supportive of Jordyn should she choose to make money on something that was extremely hurtful to the entire family.