Is Jordyn Woods Getting Paid For The Season Finale of 'Keeping Up With The Kardashians'?
Keeping Up With The Kardashians is about to air its highly-anticipated season finale, which will go into detail about Tristan Thompson and Jordyn Woods' alleged cheating scandal.
Since the scandal happened back in February, it has been the main topic of interest in the pop culture world and fans have been anxiously waiting to hear the Kardashian family's thoughts on the situation.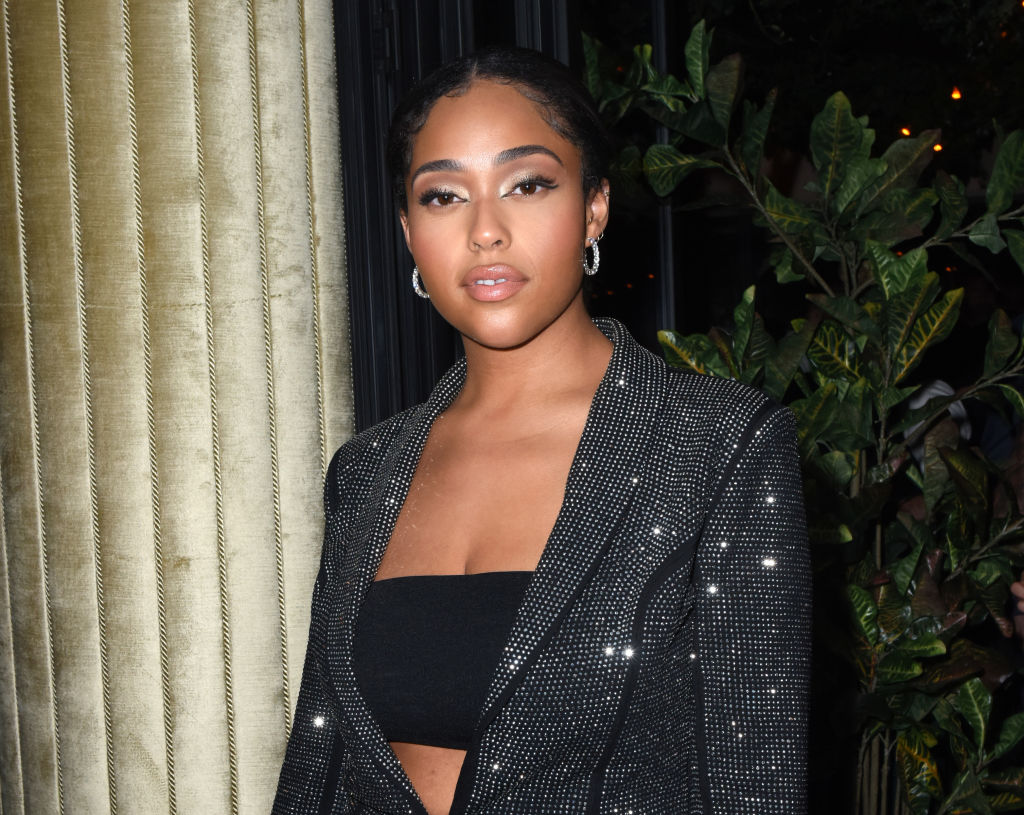 Though the Kardashians have said to moved pass this scandal, fans can't help but wonder if they are only airing this episode to up their ratings?
If that is true, will Woods be getting a cut of the show's profits?

Many are going to tune in to watch this scandal unfold
It's been four months since the world was left in complete and utter shock after it was revealed Kylie Jenner's best friend, Jordyn Woods, allegedly hooked up with Khloe Kardashian's boyfriend Tristan Thompson while attending a house party.
The whole thing was a huge mess and it ended with the Kardashian-Jenner clan cutting all ties with Woods and Thompson.
Though Woods is no longer part of the Kardashian empire, the model has been doing pretty well for herself and is continuing to grow her career.
With Jordyn making a nice fortune all on her own, fans are still urging KUWTK producers to give her a well deserved cut from the two-part season finale.
With the episodes expected to bring in major ratings for the show, many would assume Woods would get a cut of the profits since she is the main focal point.
Many can assume that anyone who makes an appearance on KUWTK gets a hefty check to compensate for their time.
Before this scandal took place, Jordyn Woods was a regular on the show and most likely received a large salary for her many appearances.
Though the Kardashians cut her off after learning of her involvement in the cheating scandal, there is a good chance they are trying to find a reason not to give her a cut of the profits from the season finale.

The Kardashians could be trying to throw Jordyn under the bus
Whether or not she gets compensated for the two-part season finale, Jordyn Woods is no longer concerned with the drama she once faced with the Kardashians.
Since she's made her peace with the situation and apologized to everyone she's hurt, the model is looking to move on with her life and continue furthering her career.
However, this upcoming Keeping Up With The Kardashians episode could be rough on her part, seeing as though the trailer does not seem to shine a positive light on the model.
Aside from making Jordyn out to be someone with no remorse for her actions, KUWTK is also showing its petty side by sharing a clip to their social channels with subtitles where Jordyn's name is fully spelled wrong (they spell it "Jordan" not "Jordyn").
This two-part season finale is going to be very interesting and we'll see just how explosive this episode gets.