Is Josh Duhamel Dating Anyone After His Divorce With Fergie?
Josh Duhamel and Fergie were one of Hollywood's hottest couples in the 2000s. He was a popular actor on TV and in movies while she was a superstar singer in The Black Eyed Peas. Fans were really rooting for the two of them to have a long-lasting relationship.
However, things went downhill for Josh and Fergie when they announced that they were splitting up in 2017. The couple went on to lead separate lives, which has got many people wondering: Has Josh Duhamel dated anyone since the separation with Fergie? Read on below to find out the answer.
How long were Josh Duhamel and Fergie together?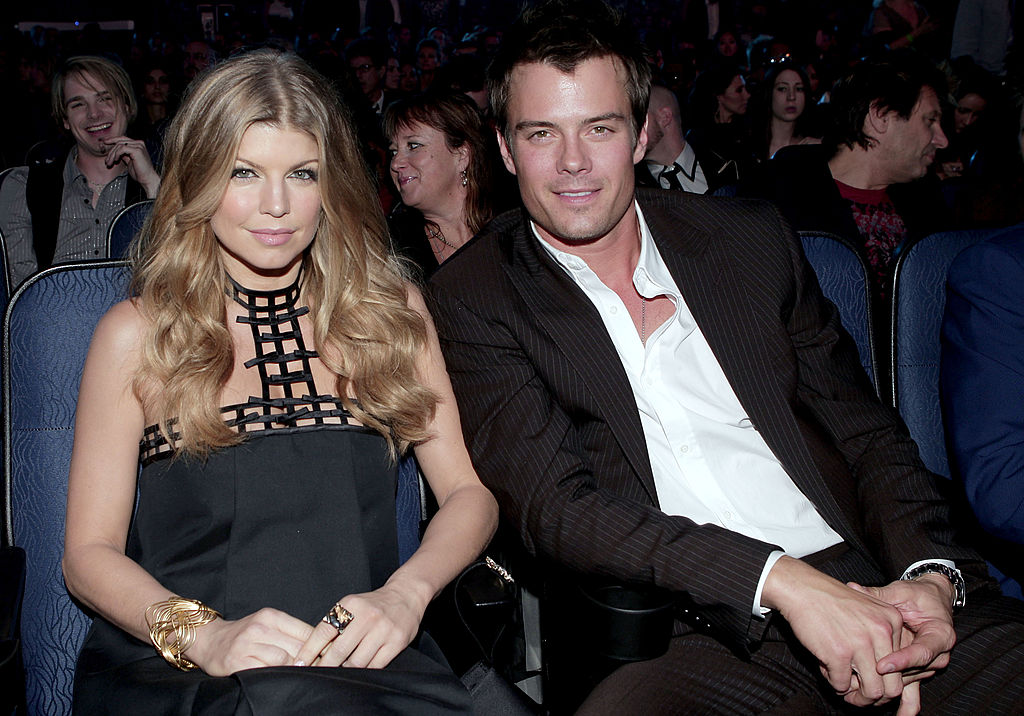 Josh and Fergie began dating in 2004 after meeting on Josh's NBC series Las Vegas. The couple subsequently got married in 2009 and they welcomed a son named Axl in 2013.
In 2017, the couple shocked the world when they announced that they had been separated. They told People in a statement: "With absolute love and respect, we decided to separate as a couple earlier this year. To give our family the best opportunity to adjust, we wanted to keep this a private matter before sharing it with the public. We are and will always be united in our support of each other and our family."
The reason for the split, according to sources, was that Josh and Fergie were quite different from each other. They had busy schedules that kept them apart for a long period of time and they were really not in sync with one another anymore.
In June 2019, Fergie filed for divorce two years after their separation.
Is Josh Duhamel dating post-divorce?
Shortly after his separation from Fergie, Josh was seen back on the dating scene in 2018. He began dating Mexican actress and singer Eiza González after the two of them met at a pre-Super Bowl party.
At the time, a source told Us Weekly: "They definitely have a connection because they've been FaceTiming and texting nonstop while she's been in England working… He's telling her he's never met anyone like her before."
However, just five months after they began dating, the couple called it quits. Reportedly, Josh and Eiza were simply not on the same page when it comes to the direction of their relationship. Some sources also shared that, at the time, Josh was still greatly affected by his impending divorce from Fergie.
Is Josh Duhamel dating Audra Mari?
After his breakup with Eiza, Josh spent almost a year out of the dating spotlight. Recently, though, rumors have been surfacing that he could have a new love interest.
In late May and early June, he was spotted out a few times with Audra Mari — the 2016 winner of Miss World America — leading fans to believe that this could be a new relationship. Neither Josh nor Audra has confirmed the rumors.
Josh Duhamel once shared that he wanted to date a much younger woman
While Fergie is only a few years younger than Josh, both Eiza and Audra are 18 and 22 years younger than him, respectively.
Duhamel, who is turning 47 in 2019, once said that he had his own reasons for now choosing to date women who are much younger than he is.
"I want to have more kids now, or in the next few years, so it's more about finding someone young enough to have kids," he said on Dax Shepard's Armchair Expert podcast last year. "It's not as if I'm just out there trying to f*** anything; that's really not who I am. I'm not like that. I'm trying to find a girl who I can be with and have a family with, you know?"
The comment drew a lot of criticisms from fans, some of whom called it "sexist" and "offensive."