Is Jussie Smollett Done Working in Hollywood After Attack Scandal?
Jussie Smollett made headlines recently – first as the victim of a horrifying racist and homophobic attack, and then as a potential suspect in what is now widely suspected of being a staged crime scene. The actor, who plays the openly gay character of Jamal Lyon on Empire, has received a lot of backlash to say the least. If the crime was faked, then people can't help but wonder why. If it wasn't, the crime was horrifying.
It was in the early hours of January 29, 2019, that Jussie Smollett claims to have been the victim of a heinous crime the publicly initially labeled both racist and homophobic. The actor was said to have been left beaten, drenched in bleach, and with a rope tied about his neck.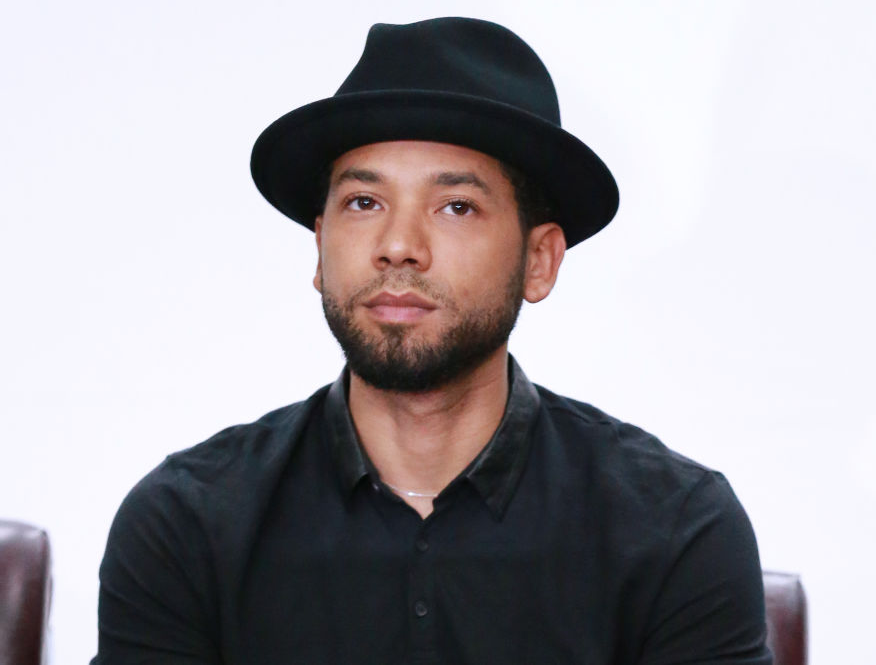 Jussie Smollett's legal troubles start after new evidence
However, new evidence came to light which suggests Jussie Smollett paid two men to assault him. The two men were brothers originally from Nigeria, and during their police interview they stated they were paid $3,500 to do the attack – supposedly, it was even rehearsed.
The evidence in question was so convincing the brothers were released and the main focus of the investigation turned towards Smollett. He is now under investigation for filing a false police report.
It's clear this possible publicity stunt might have put the Empire actor out of work, for good. Is Jussie Smollett done working in Hollywood after the attack scandal? Here's what we know.
Jussie Smollett will be written off 'Empire' this season
An article by Deadline reported that many of Jussie Smollett's scenes in Empire were cut after news broke he may have planned the attack. It also states some of the scenes were cut due to scheduling conflicts with his police interviews. The report states that, although Fox had not responded to comment requests, that five of Smollett's scenes and his big musical number were cut from Empire.
Once police charged Smollett with a felony for allegedly filing a false police report, Empire executives confirmed Smollett would indeed be written off Empire entirely by the end of the current season.
"The events of the past few weeks have been incredibly emotional for all of us. Jussie has been an important member of our EMPIRE family for the past five years and we care about him deeply. While these allegations are very disturbing, we are placing our trust in the legal system as the process plays out," co-creators Lee Daniels and Brett Mahoney and executive producers Danny Strong, Brian Grazer, Sanaa Hamri, Francie Calfo and Dennis Hammer told Fox News.
Trevor Noah defends Smollett – kind of
The African-born comedian and host of The Daily Show has tackled this strange, twisting story as part of his nightly discussion. Trevor Noah defends Smollett … kind of. Even fans can't quite grasp whether Noah's entire defense was sarcastic, or whether it was (in part, at least) genuine. Either way, he had quite a few choice words to say.
When Noah watched Smollett's Good Morning America interview, he felt compelled to respond to the possibility of Jussie Smollett losing his role in Empire. "Either this guy's telling the truth, or he deserves an Emmy for that interview, because if all of that is just a performance, I don't care what he's lying about, you can't cancel him. He's just too good to not be on TV."
Trevor Noah also went on to point out a few things he thought were "fishy" from the very beginning. "Who are the MAGA supporters who hate gay people, who hate black people, but also happen to watch Empire? I've heard of hate-watching but that shit would be next-level. That's like a member of the Klan buying tickets to 'Fiddler on the Roof.'"
Is Jussie Smollett done in Hollywood for good?
With the case still under investigation, a lot of things are still up in the air – including whether he will continue to have a career in Hollywood post-scandal. If it turns out that Smollett is proven to have staged the event, it is very possible he will (at the very least) not be cast in anything for a while and could even spend time in prison. If it can be proven that he's telling the truth, however, we could still save his career. Only time will truly tell.