Is Jussie Smollett Innocent?
Trying to analyze what happened during the events of Jussie Smollett's mysterious hate crime almost requires a scientific experiment to weed out the truth. We attempted to put it in proper perspective in February when the case was making major headlines.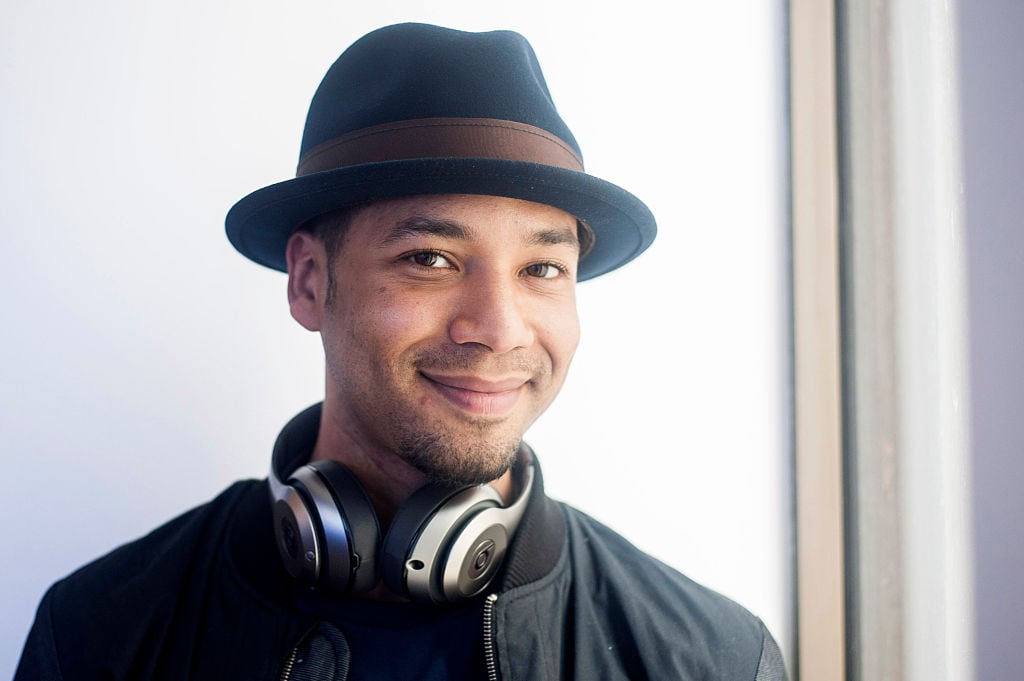 Ultimately, we thought the truth was somewhere in the middle, where Smollett did what he did as a vigilante move so we all paid more attention to real hate crimes.
Then again, maybe something really did happen, but it went bad when it didn't pan out to how Smollett originally planned it.
Trying to find a middle ground on whether Smollett is innocent may have to play out based on time and how much the public forgets.
Will the real truth ever come out?
After extensive investigations by the Chicago Police Department, it was determined Smollett knew the two Nigerian brothers (Abimbola and Olabinjo Osundairo) reportedly involved in the attack. There were still a lot of details about this relationship nobody knew because most of Smollett's court records were sealed.
These records were finally released at the end of May, opening new light on just how much involvement Smollett had with those brothers. Based on the new evidence obtained, it appears he knew them for a while, including communicating with one of them online about obtaining drugs.
Seeing this was an eye-opening detail, making us wonder just how complicated this case might be in the line between truth and lies. Is it possible that this was a drug deal gone bad, or did Jussie Smollett truly pay the brothers $3,500 undercover through Venmo to stage the entire attack?
When you place drugs into the scenario, things can often go tragically wrong.
Was this a drug deal and a set up hate crime all at the same time?
Some crimes are not always cut and dry. A few of them fall down the middle between guilt and innocence, based on the details of reality. What if Smollett arranged for a drug deal at the same moment when setting up the fake attack on an icy Chicago street?
Perhaps the attack didn't go off as planned because the deal went bad or the brothers thought Smollett was reneging on a payment. What Smollett thought would occur (one brother doing a punch) maybe ended up being a real crime after all.
As wild as this crime theory is, the release of those above documents adds another intriguing layer. Since the case was dropped, we may never know what really happened. That is unless the FBI's own private investigation turns up something.
In the meantime, we have to wonder whether the public will forgive Smollett over time, or just not care based on our constant tidal wave of news.
Let's go back and see if Jussie Smollett can revive his career
No doubt you've seen plenty of articles asking whether Smollett can revive his acting career after having his reputation in ruins. Considering he's now officially removed from Empire, we also see the ripple effects of this based on Variety reporting a riff with cast and crew of the show over whether Smollett was guilty or innocent. Even producer Lee Daniels cut all ties with him.
Since Smollett's removal from Empire, we also learned the show will end after next season. This took away any hopes from fans he could return after some time away. According to his IMDb page, he has nothing else in the works on the horizon in movies or TV.
No doubt the best thing for him is to take time away to place his life in perspective and change his career into something else useful. Over time, this case may slowly be forgotten by the public, leaving room for him to make a comeback in something surprising.
If it's ultimately back in acting doing a project reflecting on this very case, we'll know we're truly living in a meta world.