Is JWoww Pregnant by Her New Boyfriend? The Reality Star Is Opening Up
Jenni "JWoww" Farley looked amazing at the 2019 MTV Video Music Awards on Aug. 26. She dazzled in a curve-hugging yellow gown, sparkly earrings, and leopard print heels. But it was her posture that really had fans talking.
As she strolled down the red carpet and posed for photos, the reality star rested her hand on her belly, fueling pregnancy rumors. 
Now, JWoww is finally opening up, telling fans whether she's really expecting a baby with her new boyfriend, wrestler Zack Clayton Carpinello.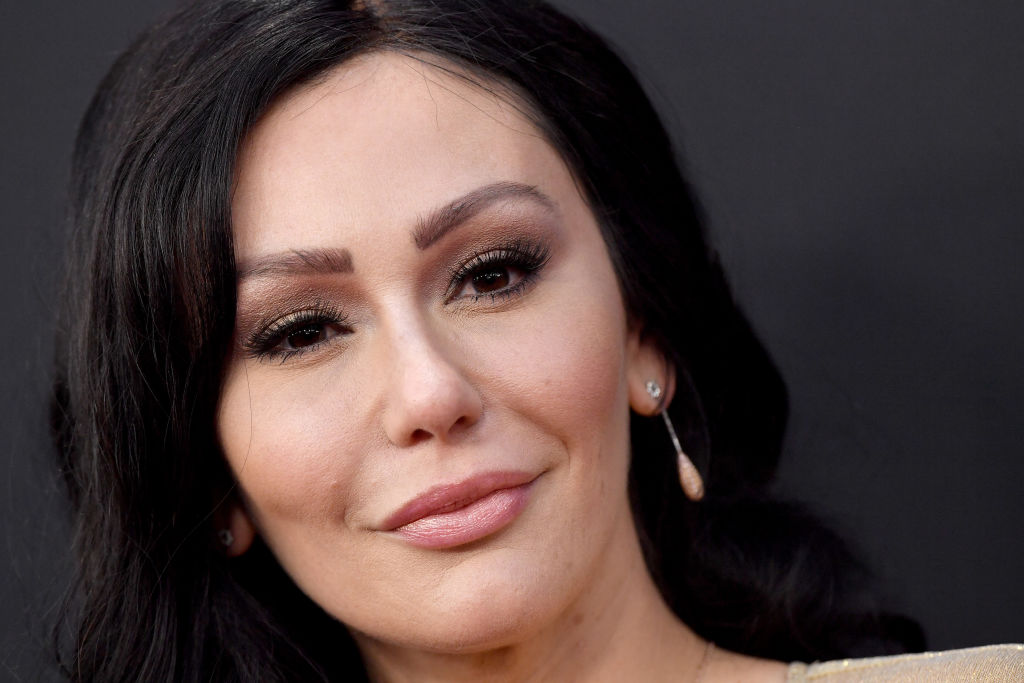 So, is JWoww pregnant?
People have been asking JWoww this question on Instagram ever since she hit the red carpet on Aug. 26. When a fan asked whether she was "sneaky preggas," the reality star finally decided to address the rumors. 
According to People, JWoww told fans that she's definitely not expecting.
"nope just a burger," she wrote alongside a series of laughing emojis.
Carpinello, who attended the VMAs with JWoww, also pushed back on the rumors.
"Jenni is NOT pregnant," he said on Instagram. "Stop being idiots."
How long have JWoww and Carpinello been dating?
People reports that they've been together since April, but these two have known each other for years. JWoww previously told Entertainment Tonight that she knows him through her childhood friend, Erica.
"She's been one of my friends since I was 15, and I met her in the principal's office because we both got in trouble. And cut to 20 years later, I'm now dating her brother, so it's fun," she explained to ET back in May.
"I've known Jenni for years," Carpinello added. "She was always very cool, always a great, very, very pretty girl, and we just always kept in touch," he continued.
They started dating after JWoww split from her husband
The news of their relationship came six months after JWoww filed for divorce from her husband, Roger Mathews, with whom she shares two children: Meilani, 5, and Greyson, 3. JWoww cited irreconcilable differences.
"I love that I can make her smile, apparently, like nobody else has ever done before in life, so that's the biggest thing that I love," Carpinello gushed to ET. "That's something I hear from everybody all the time. So, I know there's got to be truth behind it."
The two do seem pretty in love. When they're not traveling together, they're snapping the cutest photos. JWoww even raves about the relationship in the trailer for the new season of Jersey Shore: Family Vacation.
Speaking of, it seems like Carpinello has already had an impact on the Jersey Shore cast. When asked if they approve of the 24-year-old in a July 12 interview with Us Weekly, the cast members quickly said yes.
Ronnie Ortiz-Magro added, "If she's happy, we're happy."
"When someone's not happy, then we hate that person," Vinny Guadagnino noted.
JWoww's BFF, Snooki, said she hadn't yet met Carpinello, but admitted that they'd talked via FaceTime and that she "already approve[s]."
With that, it looks like if these two ever decide to have a baby of their own, they'll have a lot of support behind them.