Is Kate Middleton a Royal Role Model for Meghan Markle?
Meghan Markle went from a well-known Hollywood actress to a member of the royal family – a transition that must certainly have been incredibly difficult. Suddenly, she was under scrutiny like never before, and the target of near-constant rumors and tabloid drama.
Still, Markle had a few lifelines as she transitioned into royal life, including her sister-in-law, Kate Middleton.
The media portrayed Markle and Middleton to be feuding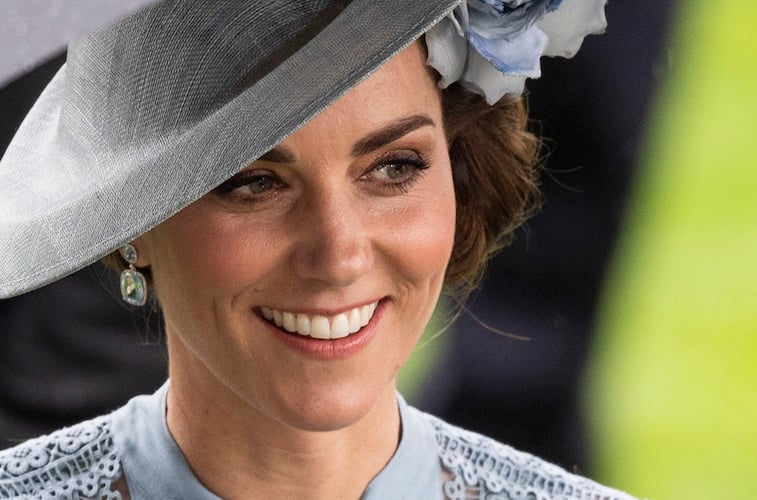 One of the most persistent rumors to hit the royal family shortly after Meghan Markle married Prince Harry in May 2018 was that Markle and her new sister-in-law, Kate Middleton, were feuding. The rumors were based purely on speculation and the idea that since Markle and Middleton weren't spending copious amounts of time together, they must not get along well. While some critics pointed out the problems with such rumors, many bought into the story.
The truth of the matter is that Markle and Middleton are very different people, who grew up in completely different circumstances. Markle was born and raised in Los Angeles, California, an actress who ran a lifestyle blog and is a self-professed foodie. Within a year of dating Prince Harry, the pair got engaged, and she had to start learning how to behave in very strict social situations.
Middleton, on the other hand, was born into an aristocratic English family and started dating Prince William at a very early age. She had ample opportunity to prepare for the rigors of royal life, as she didn't marry Prince William until nearly ten years into their relationship.
Do Kate Middleton and Meghan Markle get along now?
Throughout the past year, Markle and Middleton have had very different goals and priorities. Middleton has been focused on preparing for the monarchy, along with her husband, Prince William. The power couple has been hard at work at various charitable events and working alongside Queen Elizabeth in order to ensure a seamless transition when Prince William eventually takes the throne. Meghan Markle, on the other hand, gave birth to her and Prince Harry's son, Archie Harrison, in early May 2019, and has been exclusively focused on nurturing her newborn.
In spite of their differences, it seems as though Meghan Markle and Kate Middleton have reached a really good place in their relationship. A recent article broke down how Middleton might be guiding Markle through some of the more difficult aspects of royal life.
Kate Middleton is a good role model for Meghan Markle
Meghan Markle just made her first official appearance following the birth of her son, at the traditional ceremony in honor of the queen's birthday, Trooping the Colour. Both couples, Prince William and Kate Middleton, along with Meghan Markle and Prince Harry, rode together in a carriage, smiling and waving at the crowds. It was a sweet show of solidarity, and a rare occasion for the public to see both royal couples in the same place at the same time.
A news story discussed how the joint appearance was symbolic for several reasons – and that it represented a moment of unity between the sisters-in-law. A source explained how Kate Middleton has been able to really step up and be a royal role model for Meghan Markle, especially now that Markle is a mother.
Parenting in the spotlight is a whole new adventure and Middleton has managed to birth three young children and raise them well, all while being under a microscope.
Whether their recent appearance together is a sign of a bold new direction for Markle and Middleton's relationship or a one-time occurrence remains to be seen, but royal watchers will definitely be on high alert.