Is Kate Middleton As Popular As Princess Diana?
Over the years Prince William's wife, Kate Middleton, has drawn many comparisons to his mother, Princess Diana. They've been compared in terms of their fashion choices, how they handle the spotlight, and how they interact with the public during their royal engagements. Middleton has become one of the most popular members of the royal family, but is she as popular as the late princess?
Here's what recent polls have revealed about the Duchess of Cambridge's popularity.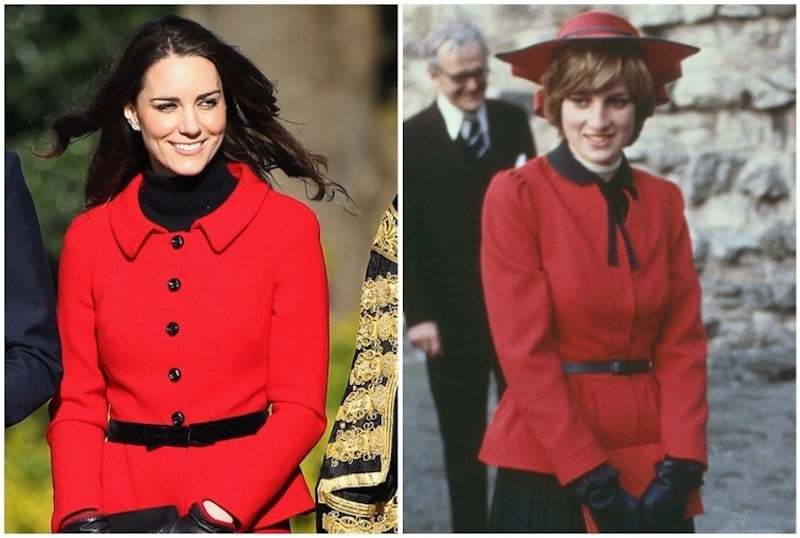 How popular is Kate Middleton?
Middleton has a lot of royals beat in the popularity department including her sister-in-law, Meghan Markle.
According to a recent poll, 62% of the British public have a favorable view of the duchess, which is just eight percentage points behind Queen Elizabeth. Markle only had 39%.
The poll was done by the 2019 Opinium Monarchy Tracker, which surveyed over 2,000 adults about their favorite royals of today.
But when it comes to polls that include Diana, no one can match her popularity and status.
Will the duchess ever be as popular as Princess Diana?
Even decades after her death Princess Diana is still extremely popular and something she did that Middleton has not is embraced her fame.
"Diana was more interested in that high-voltage celebrity, that was something she really embraced. One of the things I've learned in this job is how much celebrity is a decision," said Alexandra Shulman in an ES Magazine interview.
"The Duchess of Cambridge is prepared to do her bit, but it's not one of the things that she most cares about," Shulman continued. "She loves her kids and the countryside. Dressing up, that's a professional side to her. It's a sort of uniform, all those lovely couture costumes."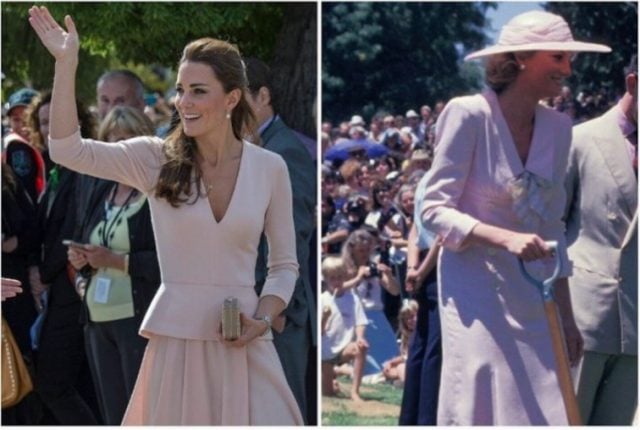 The Express noted that Diana actually topped the list of 100 of the world's most iconic women with 57% of the vote in 2018. Her daughter-in-law came in behind her with 33% of the vote. Ranking at No. 2 has led many to believe that the duchess may have a hard time during her life trying to step out of Diana's shadow.
Shulman added that Middleton "is incredibly likable, she really is. She wants to do what she's doing well and she's very professional. That's the point with the royal family."
But Diana went off script and that's one of the things people loved about her.
Middleton was warmly embraced by the British public even before she and William tied the knot in 2011. However, because she will one day be seated at the throne next to Diana's son, the Duchess of Cambridge will always be compared to the Princess of Wales. It could then be very difficult for her to live up to who her mother-in-law was or who people believe Diana could have been if she were queen.
While no one can ever take Princess Diana's place, it remains to be seen if Middleton will one day be the royal the world comes to loves as much as the People's Princess.
Read more: When Is Kate Middleton Forbidden From Wearing a Tiara?