Is Kate Middleton Jealous of Meghan Markle?
Kate Middleton and Meghan Markle are quite arguably the most famous sisters-in-law in the entire world. They have lives that anyone would be envious of: Both are married to handsome, compassionate princes, they live in some of the most beautiful homes in all of England, and they are loved by fans everywhere.
In the past year, there have been rumors of a feud between Kate and Meghan. However, those rumors have been dying down in recent months. Even so, Kate and Meghan are hardly ever seen together. They are usually in each other's company only at royal engagements and when other members of the royal family are present.
When Meghan and Prince Harry got married, many people thought that Kate and Meghan would become instant best friends. This is causing fans around the world to wonder if Kate is secretly jealous of Prince Harry's wife, Meghan.
Meghan is a former celebrity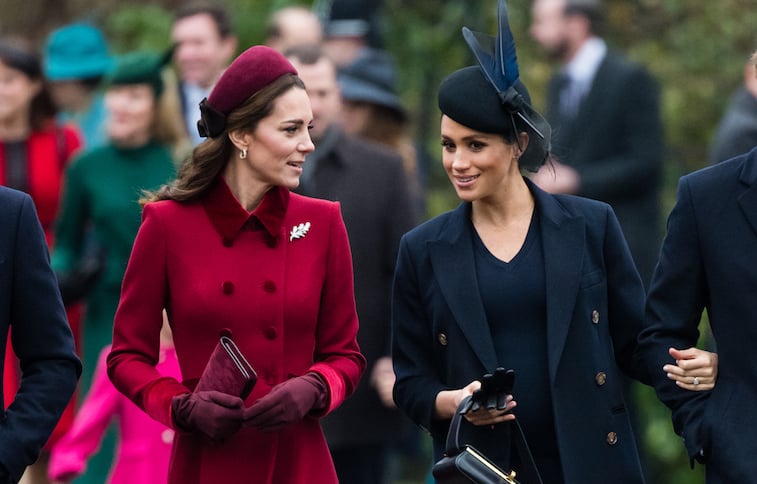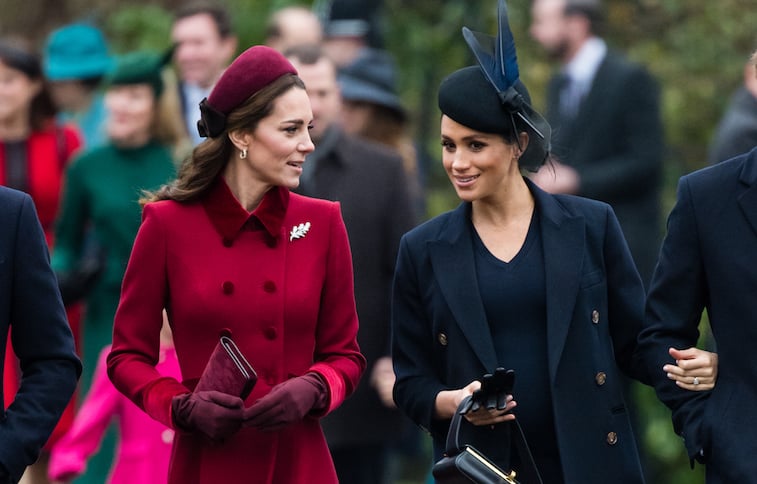 First, we must take into consideration that Meghan is a former American actress with a huge fan base. She made a name for herself as the stars of the popular legal drama, Suits, long before she ever even met Prince Harry.
Kate, on the other hand, didn't become a household name until she was in a serious relationship with Prince William. This could possibly lead to the speculation that Kate has a bit of envy regarding Meghan's success.
Prince Charles dotes on Meghan
Although Kate and her father-in-law get along just fine, Prince Charles has been extremely supportive of Meghan in the past year. As royal fans know, Meghan has been dealing with some pretty intense family drama ever since her engagement to Prince Harry was announced.
There is no doubt that this has caused stress for the Duchess of Sussex, and although she doesn't let it show, she is likely stressed about the situation. Charles has been there for Meghan whenever she needs him, and even his wife, Camilla Parker-Bowles, expressed her delight when Meghan joined the royal family – something she did not do for Kate.
Meghan has a bit more freedom than Kate
As a future queen consort, Kate is watched just a little more closely by the news media and by fans than Meghan is, and it certainly can't be easy. The Duchess of Cambridge has a strict set of rules that she must follow, such as the outfits that she chooses to wear, and her behavior when she is in the presence of the queen.
Although Meghan has to follow royal protocol as well, she is not scrutinized as much as Kate is, and it can be said that she can get away with bending the rules just a little. Many people might wonder if Kate is a bit resentful of Meghan for this reason.
They have never been seen spending downtime together
In the past year, fans have not been treated to many photographs of Meghan and Kate spending time together and enjoying each other's company. However, we must take into consideration that Kate is a busy mom of three with virtually no spare time, which is the exact reason why she was unable to attend Meghan's New York City baby shower.
Although it would be great to see Meghan and Kate bonding, it could be that there is just not enough time in either of their schedules.
Kate is most likely not jealous
Most likely, Kate is not jealous of her sister-in-law, and this doesn't surprise us. The Duchess of Cambridge is not the jealous type, and she even expressed her happiness when Meghan and Harry announced that they were getting married.
We can only imagine Kate's joy about the birth of Meghan's son, and we are glad to know that everything is fine between the wives of two of Princes William and Harry.