Is Kate Middleton Quietly Trying to Become More Like Meghan Markle?
It has to be a challenge to marry into the royal family. After all, by doing so, you're committing to living under a microscope, certain that your every move will be scrutinized, picked apart, and judged—often harshly. Meghan Markle has learned that the hard way as her marriage to Prince Harry included a move across the pond and vicious treatment by the British press.
Under this intense scrutiny, Markle has often been compared to Kate Middleton — the Duchess of Cambridge and wife to Prince William. Many have noted that where Markle seems to struggle in the spotlight, Middleton handles her life in the public eye with grace and ease. Some have even gone so far as to suggest that Middleton should give Markle some advice about how to be more discreet and appropriately royal.
However, it seems like the advice-giving may have flipped and that Middleton is actually doing more to be like Markle. Let's take a closer look at how the Duchess of Sussex may be influencing Middleton's style.
Kate Middleton has gotten more outspoken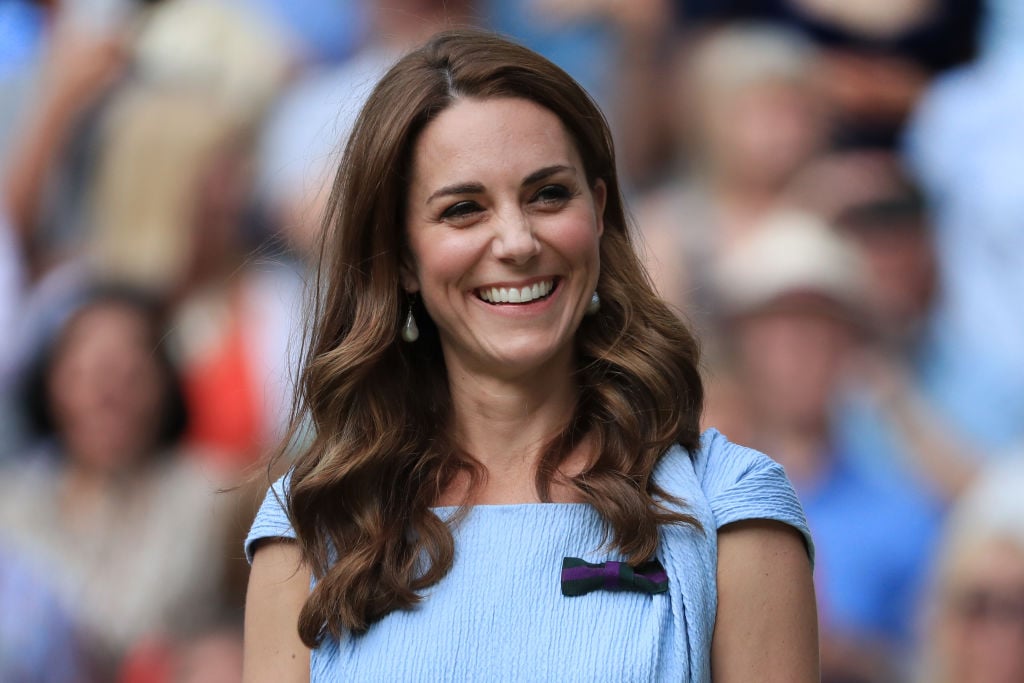 One way that Middleton's persona has changed since Markle came on the scene is through her confidence and boldness. Some credit Markle's own passionate advocacy work and slightly rebellious streak with inspiring the Duchess of Cambridge to let loose a little more herself.
Meghan Markle has taken some of the pressure off Kate Middleton
At the same time, Markle's appearance on the scene of the royal family has undoubtedly taken some of the pressure off of Middleton, who is no longer the sole focus of media attention. While the pair of women are now often scrutinized together and analyzed for evidence of their so-called "feud," having another woman on the scene has given Middleton a reprieve from getting so much of the spotlight.
Middleton will always remain under more intense scrutiny than Markle, though. As the wife of Prince William, the future king, Middleton's role will necessarily be more public and held to a higher standard. Markle and Prince Harry are expected to live a life that's a little more under the radar with fewer royal expectations to uphold.
Kate Middleton's style is evolving
One way that Markle may be more subtly influencing Middleton is with her style choices. Before their life as duchesses and members of the royal family, the two women had very different paths in life. Middleton had a relatively quiet middle-class British upbringing while Markle was a famous American actress. It's clear that Markle had more practice living in the spotlight than Middleton did, but Markle's version of that life included the glitz and glamour of Hollywood.
Perhaps that's why Middleton is now trying to add some more flair to her own look. She has recently been spotted with long, loose hairstyles and striking summer dresses that are a bit edgier than her former style. A source close to the duchess believes that these changes are intentional choices on the part of Middleton and her stylist. The source said: "She's consciously worked on getting her look to be a bit younger and more modern, and it's worked! She looks amazing, and she is getting lots of compliments about it."
While many have noted that Markle could take some tips from Middleton when it comes to presenting herself in the demure and private way considered appropriate for a royal, it appears that Middleton may also be taking some tips from Markle on how to be more outgoing. While the world focuses on a potential feud between these two women, it seems that the duchesses may be helping each other out a lot more than the media speculation would like us to believe.