Is Kate Middleton the Most Relatable Member of the Royal Family?
When thinking about someone who is relatable, members of the royal family aren't exactly the first people who come to mind.
They have butlers, chauffeurs, chefs, housekeepers, and access to things most people can only dream about but one royal has proven time and time again that she's kind of like the rest of us. Here are some of the ways Kate Middleton has shown just how relatable she is.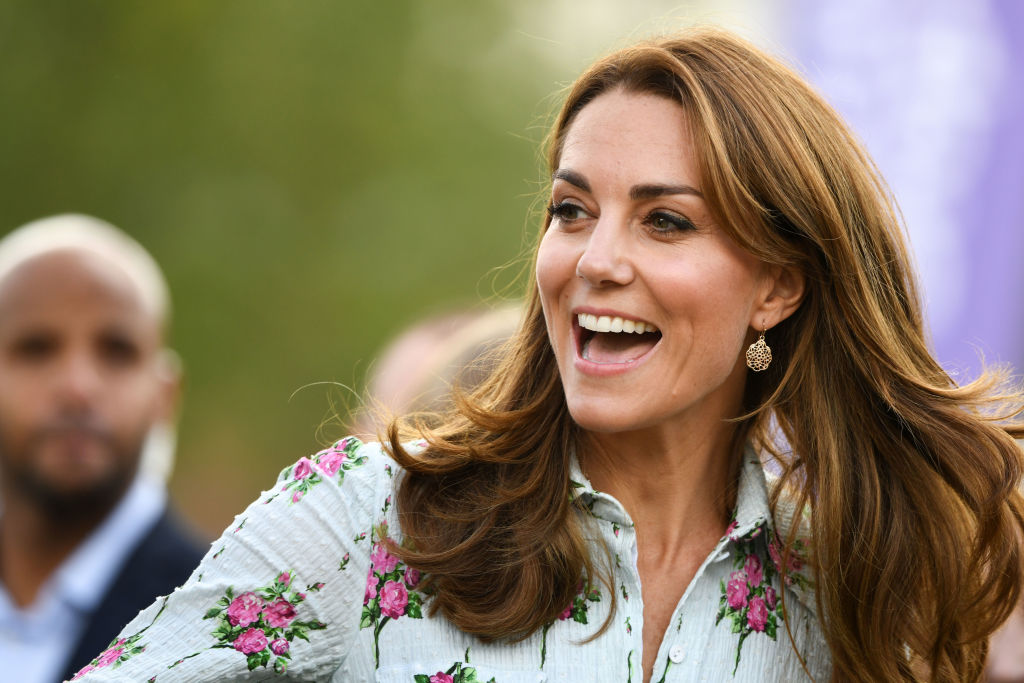 Middleton does her own grocery shopping
We're not sure how often Middleton makes the trip to the grocery store herself but she has been spotted a number of times walking through the aisles of the local Waitrose supermarket near her and William's country home in Norfolk.
The Duchess of Cambridge has also been photographed loading her car with everything she bought packed in reusable bags.
She made this mistake at a store with George and Charlotte
Prince William's wife made a classic mistake when she took her older children Prince George and Princess Charlotte back-to-school shopping in 2018.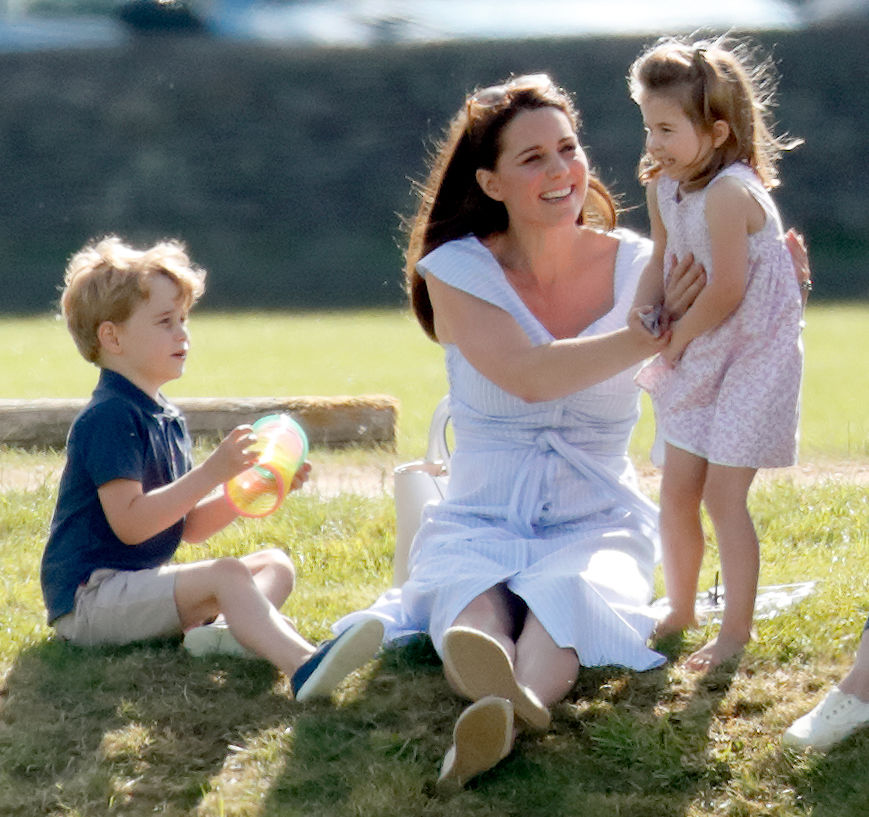 Hello! Magazine reported that prior to her kids heading back to school, Middleton took them shoe-shopping. Both children though had on summer sandals and she forgot to bring pairs of socks.
The publication pointed out that the mishap is something we can all relate to noting that even "she makes parenting mistakes just like the rest of us, by turning up to purchase the shoes without one crucial item — their socks!"
The kiddos had to use socks from the shop in order to try shoes on.
The duchess has embarrassing wardrobe malfunctions too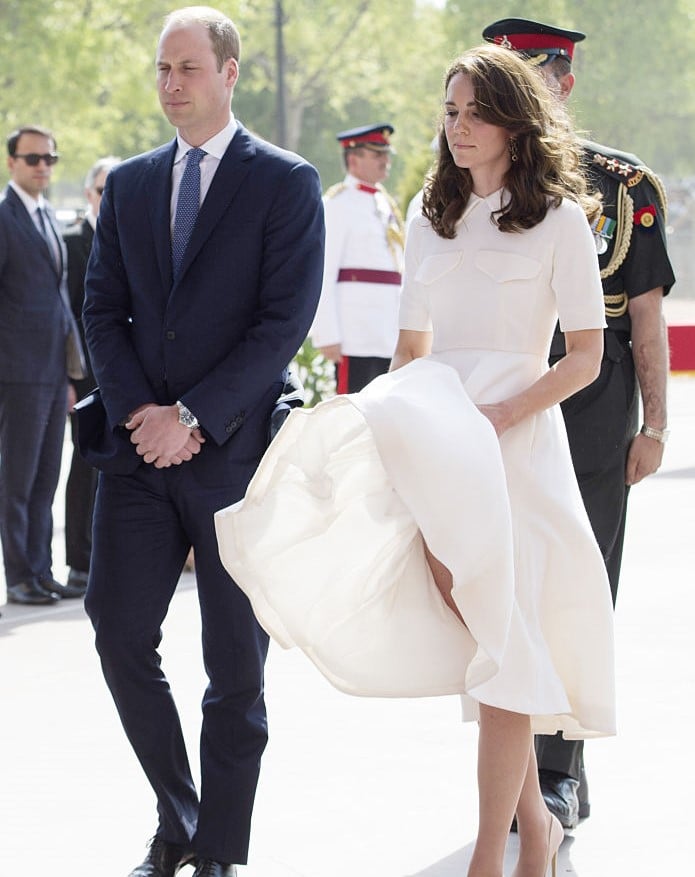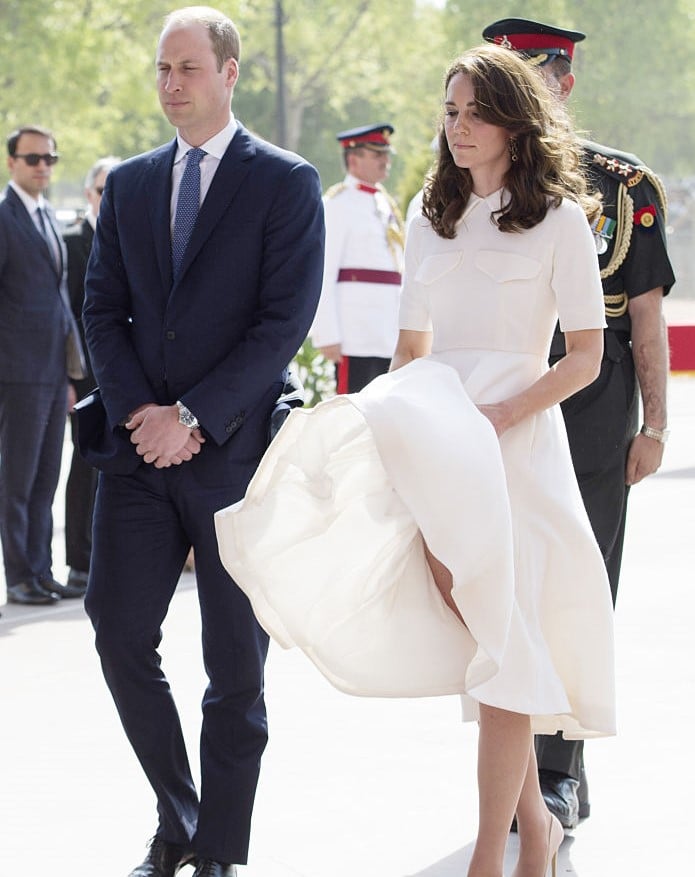 Middleton may be a future queen but she still can't control the wind and has suffered a few wardrobe malfunctions from time to time.
Every woman knows what it's like to walk outdoors all dressed up only to have a gust of wind turn your hair into a disaster and blow your dress up at the same time.
Unfortunately for Middleton though, when that happens there are legions of photographers everywhere documenting those moments.
She and William take their children to school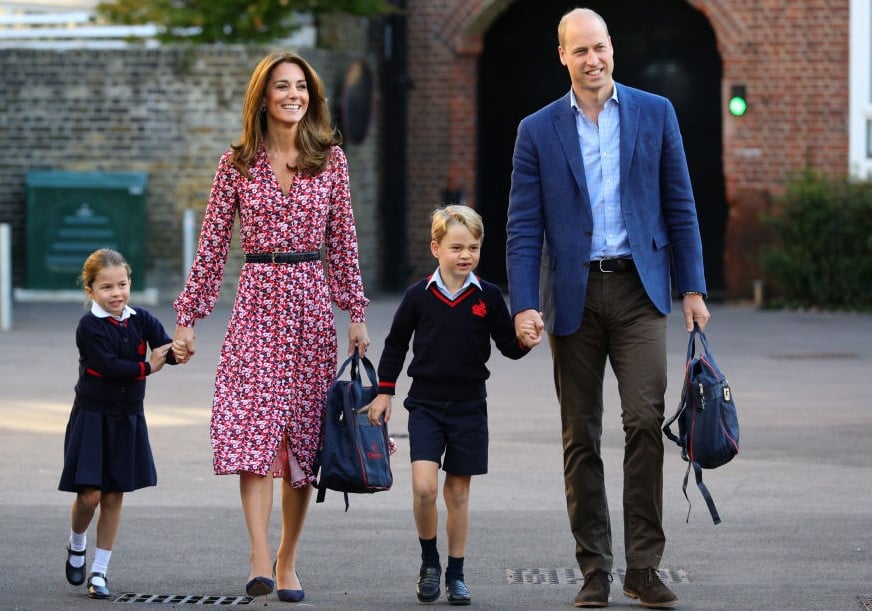 You may also be surprised to learn that William and his wife actually take their children to school themselves.
Yep, instead of having drivers or nannies do that the couple makes it one of their duties to take them every day. When Charlotte and George went to different schools William and Middleton took turns dropping them off. Charlotte's old nursery school was located near the palace and George's is in southwest London about a half hour away so one of them would walk their daughter and the other would drive their son.
In 2019, Charlotte began attending the same school as her brother so now the family carpools together in the morning. Totally relatable.
Read more: Kate Middleton Keeps Wearing This 1 Item Queen Elizabeth Hates