Is Kate Middleton Used to Prince William's Rumored Affairs and Other Gossip?
Prince William rumored affair talk doesn't appear to be going away anytime soon. How is Kate Middleton handling it?
There might as well be a contract signed in blood when a commoner woman marries a royal. While other royal marriages aren't quite as obsessed over as the Windsors, there always seems to be hope that a royal marriage can somehow be normal. Prince Harry and Meghan Markle have certainly tried to make that happen.
When Kate Middleton married Prince William, there was definitely a similar hope. Both have tried to keep their lives normal. Now with talk of affairs and gossip flying everywhere, you have to wonder whether Kate feels trapped like Princess Diana once was.
Or is it all just mind games from a British press out to seemingly impart revenge on William and Harry?
How much is Kate Middleton willing to tolerate?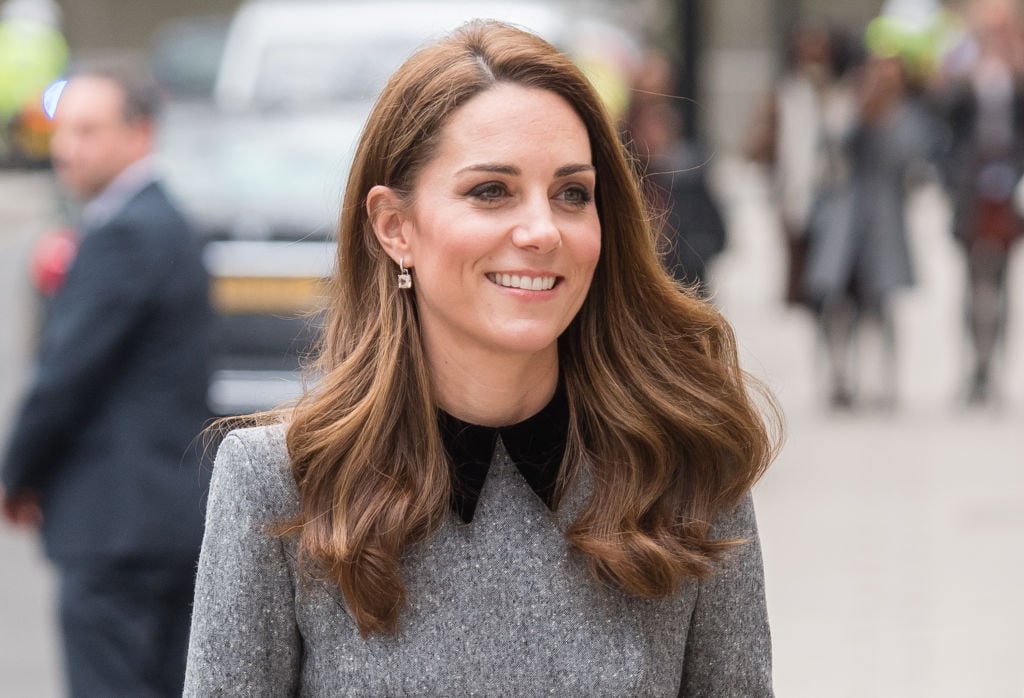 More rumors are going around saying William has had numerous affairs beyond the one reportedly with Rose Hanbury. Keep in mind these affair stories are strictly coming from the British paparazzi and not from the royal family. The latter continues to adamantly deny anything happened. However, William has casually mentioned there isn't any truth to anything, including the story of Kate shunning Rose out of their lives.
Supposing it is all true, is Kate willing to tolerate it just for the sake of not having her marriage unravel? Or would she take swift action to separate from William if she found out there really were affairs going on?
Diana is a strong precedent to go on here. Yet, times are radically different now. No one wants to see a repeat of another royal divorce as messy as Diana and Prince Charles's was in the early 1990s. The queen no doubt wants to avoid another messy royal divorce like that, too.
Was Kate Middleton told to just look the other way?
Let's suppose the above rumors of William having affairs are true. Most would think it's impossible based on William not wanting to repeat the mistakes of his father. To keep everything calm, the queen might have told Kate to just overlook what happened and pretend it didn't exist. Such a scenario would be jarring psychologically, though perhaps it really could work as it has in likely many other marriages.
Creating the idea of an open marriage supposedly still occurs in Hollywood to prevent marriages from breaking up so fast. As horrendous as it sounds in ruining monogamy, the royals may be too powerful now not to take on such a scenario.
On a psychological level for Kate, this probably isn't easy. Then again, when you're forced into a box, it might be necessary to impose a self-imposed Spotless Mind treatment on any knowledge of William's affairs.
Fighting back against fake stories by the paparazzi
Another side to this is perhaps William and Kate simply being victims of a paparazzi hoax. There isn't any doubt William and Harry have gone to war with the paparazzi due to what the press did to Diana decades ago.
With a new generation of paparazzi reporters out there, many of them don't even remember Diana when she was alive. They also likely look at William and Harry (plus Kate) with resentment for having a zero-tolerance attitude at what they do.
As a result, most of what Kate has to put up with may only be the barrage of rumors they endure on a near-daily basis. Let's remember the affair story with William was published without a scant bit of evidence. There's every possibility it was an entirely concocted story to make William and Kate's lives miserable and feed people with juicy gossip.