Is Khloe Kardashian a Good Mom?
There are lots of perks to being a Kardashian. But, having the world watch and comment on everything you do as a mother probably isn't one of them.
All the Kardashian sisters are constantly being mom-shamed, but Khloe Kardashian seems to get it most of all. So, are the criticisms fair? Is Khloe a good mom? Let's take a look at the evidence.
Khloe Kardashian is a single mom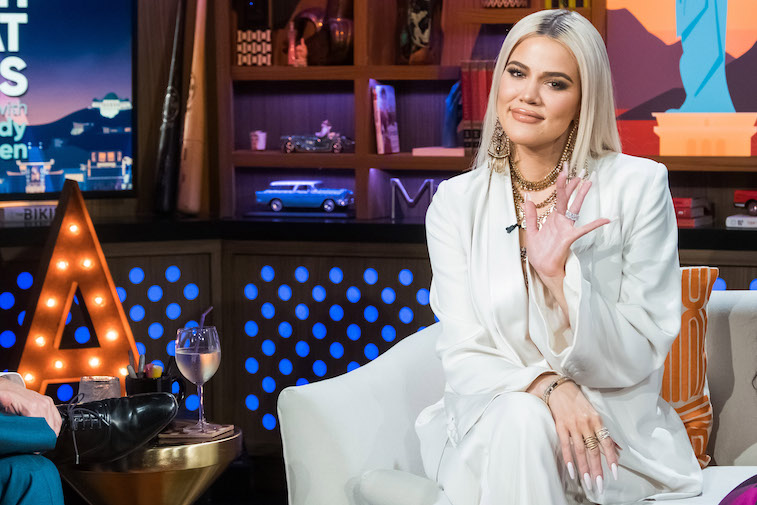 Khloe has one daughter, one-year-old True Thompson, with ex-boyfriend and NBA player Tristan Thompson. Khloe only recently ended her relationship with the baby's father, after a cheating scandal. She fought hard to keep the relationship together.
Khloe wanted True to grow up with a close relationship with her father. "Khloe is frustrated and annoyed with Tristan's absence as a father in True's life," a source close to Khloe told HollywoodLife. "She had no idea it would be like this when she got pregnant."
Some may say, being single makes Khloe a bad mom, but given that she tried her best to do what was right by her daughter, and now she's doing it on her own, we think that makes her one great mom. Khloe- one point. Mommy shamers- zero.
Khloe Kardashian learned about motherhood from her sisters
Khloe has four sisters, and three of them are moms. She's really close to her sisters, and they offer her a great community for her to feel supported in her role as a mother.
Kim Kardashian, in particular, gives really good mothering advice.
"I have to say that Kim probably has given the best advice, because she's not judgemental about any of it," Khloe told People. "She offers up different ideas and either you take it or leave it, and that's okay."
Kim has three children of her own, and another on the way any day now. Kim told People that the sisters share advice all the time. "We're always sharing, what monitor, 'what's this?' 'What bottles?' Everything just everything. We share tips."
Khloe is lucky to have this kind of support. Many mothers don't, and community is so important for a new mom. It takes a village to raise a child. Just the fact that she has this support and is willing to ask questions, makes Khloe a good mom. That mean another point for our scoreboard. Khloe- two points. Mommy shamers- zero.
Khloe Kardashian is nice to the mom-shamers
Recently, a fan posted an Instagram photo of Khloe pushing her daughter in stroller while her nanny followed.
One person commented, "Khloe acts like she can't go anywhere without her nanny. Nanny is in every pic and place she goes. She can mother on her own, we all do it! What a joke. She literally can't go to the market, a party, or lunch without her nanny WTF."
Khloe responded in a way that put the mommy shamer in her place, but was nice at the same time. Khloe wrote:
"I can go anywhere and everywhere with whom I choose to. I choose to treat everybody like family that is in my house. I choose to invite whoever wants to come to fun outings. We all love and enjoy the farmer's market and it's so fun to go places and create memories together. I hope you have a happy and blessed day. I also hope that you are very kind to the ones that are kind to you. The ones that are not, probably need your kindness even more."
What a great response. Khloe- three points. Mommy Shamers- still zero.
Khloe Kardashian is a good mom
The score is in. Khloe earned three points, while the mommy shamers have nadda. That makes it official, that yes, Khloe is a good mom. Anyone in the public eye is bound to receive criticism– no matter what kind of mom they are.
Khloe handles it well, though, and doesn't seem to let it get to her. It also seems like she really cares about her daughter and is trying to do the best she can, while dealing with drama in the public. That can't be easy, but somehow Khloe makes it look that way.