Is Khloe Kardashian Hooking Up With Scott Disick?
While Keeping Up With the Kardashians mainly revolves around members of the Kardashian-Jenner family, anyone who has seen even just a few episodes is aware of another honorary member: Scott Disick. Scott and Kourtney Kardashian dated for many years and share three children, so he has become a part of the family and the show as well.
Aside from hanging out with Kourtney and his children, he is often also seen with the other Kardashian sisters, particularly Khloe. Scott and Khloe seem quite friendly with each other, so there has been no shortage of people who think that the two of them might be something more behind closed doors.
But is that true? Has Khloe ever hooked up with her older sister's ex-boyfriend? Here's what we know.
Khloe Kardashian and Scott Disick have gotten close over the years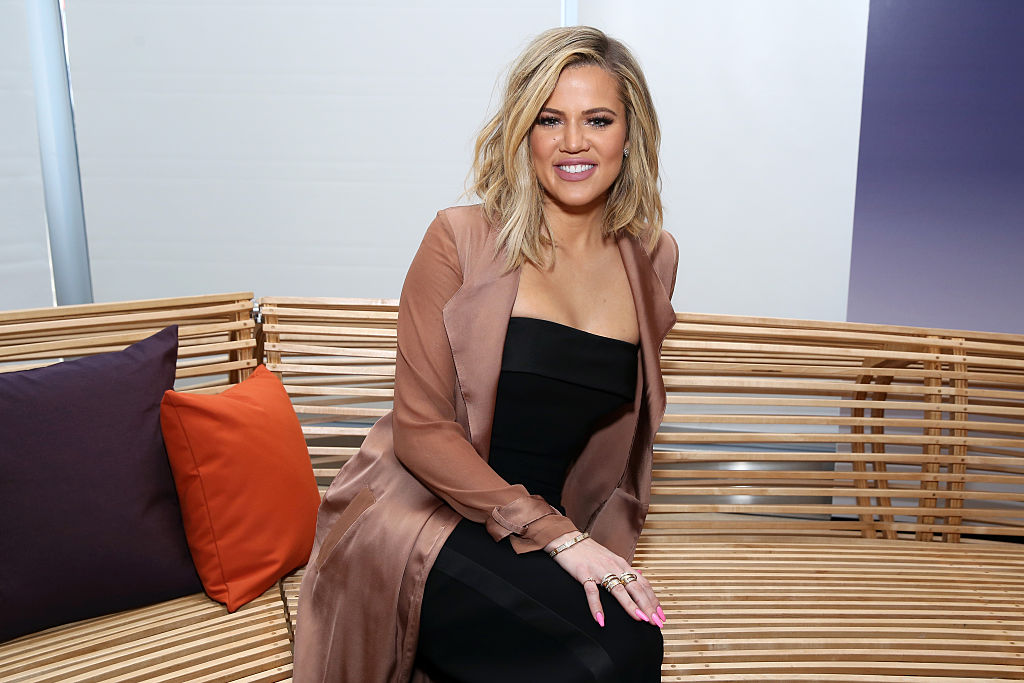 Ten years ago, in the earlier days of Keeping Up With the Kardashians, Khloe actually disliked Scott and would often confront him about his various antics on the show.
For example, when Kourtney revealed that she was expecting a kid after briefly getting back together with Scott, Khloe yelled at the baby daddy: "You thought she was going to leave you, so that's why you knocked her up!" She also once called Scott a "douche lord."
However, the two warmed up to each other over the years, especially after Khloe could tell that Scott and Kourtney loved each other a lot. She has embraced Scott into their family and even calls him one of her best friends.
Some fans believe that Khloe Kardashian and Scott Disick have hooked up
Viewers of Keeping Up With the Kardashians and its various spin-offs have often noticed that Khloe and Scott seem awfully comfortable around each other, so rumors about them hooking up have been going around for years now. Nevertheless, they escalated a few months ago when Scott posted some questionable messages about Khloe on his social media page.
Back in February, he shared a photo of Khloe wearing a T-shirt from his clothing line and captioned it: "My little angel pie wearing my brand and looking 2 damn good." A month later, Scott also posted about Khloe on "woman crush Wednesday" and attached a photo of her in a very revealing outfit. "Been waiting all week to post this," he said.
Many people thought it was strange that Scott would share such posts about his ex-girlfriend's sister and the comment sections of his photos were full of questions about his odd relationship with Khloe.
Khloe Kardashian denies rumors that she hooked up with Scott Disick
Khloe recently shared a picture of her and Scott on his birthday and wrote a long heartfelt message to him. This parked another round of internet commenters speculating on Khloe and Scott's relationship with each other.
"Refuse to believe they've never shagged," one person said.
However, instead of letting everything quietly pass, Khloe decided to set the record straight. She responded to the rude person on her page and said:
"The comment you made makes me feel sad for you. I feel sad for you because apparently you don't have relationships in your life that can be completely platonic. You don't have relationships where someone genuinely loves and cares about you without wanting anything else besides a friendship. Scott and I are family. Our family (Scott included) have experienced a ton together and we love each other fiercely because of it all. I really pray that you have healthy loving relationships in your life. Where it's an equal give-and-take relationship. I hope you have some relationships in your life where 'shagging' is NOT involved."
A lot of fans also came to Khloe's defense with some people even pointing out that, because Scott is an only child and lost his parents several years ago, he doesn't have much of a family left, which explains why he cherishes his relationship with Khloe and the rest of the Kardashians.