Is Khloe Kardashian Really Pregnant with Baby #2?
Khloe Kardashian has not had an easy month. With her daughter's first birthday quickly approaching, the media mogul has to plan a party while dealing with the fallout of her very public relationship drama. Kardashian also has to figure out how to co-parent with the man who humiliated her. That would be enough to stress anyone out, but now media outlets are speculating that the 34-year-old reality star is pregnant with her second child, and the father is none other than the man who played her.
Is Khloe Actually Pregnant?
Kardashian documented her difficulty in conceiving way back when she was married to Lamar Odom, so news of her first pregnancy with Tristan Thompson came as a surprise. Kardashian, however, has been open about her desire for a large family.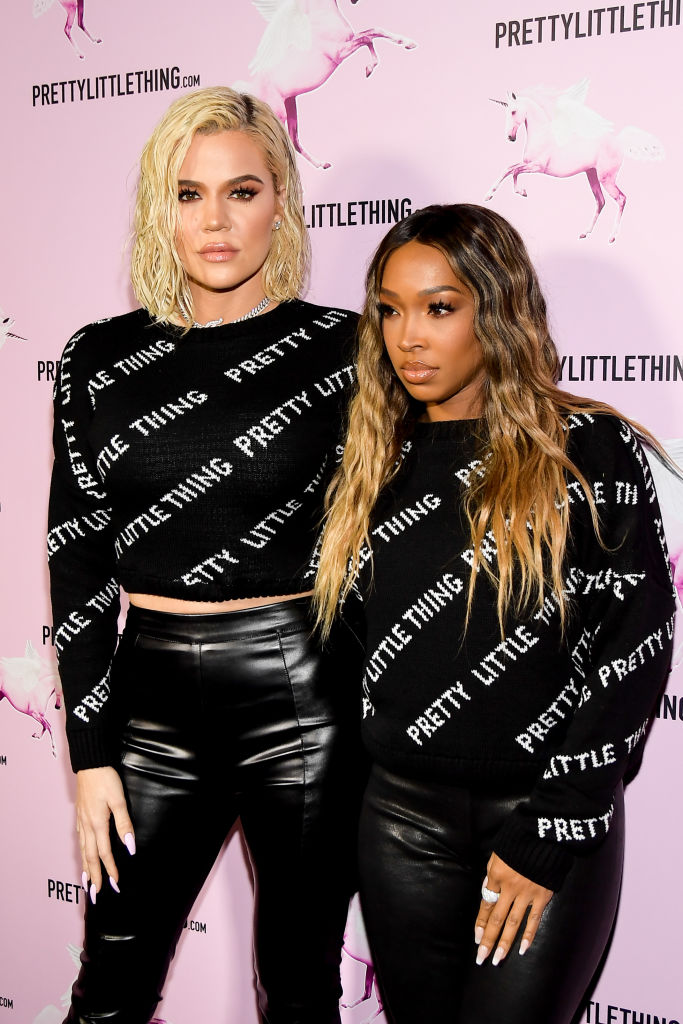 According to Bravo an insider suggested that Khloe was ready to try for baby number 2 with Thompson. The revelation came as a surprise, considering the massive drama that surrounded the birth of Kardashian's first daughter with the basketball star. Thompson was famously caught cheating on his baby mama just days before she gave birth.
In theory, Kardashian could be pregnant with her second child, but it seems unlikely. According to People, Kardashian and Thompson's relationship never went back to normal following his April 2018 cheating scandal. The pair hadn't been cohabitating when he cheated on the reality star with her famous sister's best friend.
Khloe's Vegas trip is proof she isn't carrying her second child
Kardashian was spotted over the weekend hanging out in Las Vegas. The Good American founder was in Sin City to celebrate the birthdays of her BFFs, Malika and Khadijah Haqq. Dressed in a fishnet bodysuit and casually drinking, Kardashian had no hint of a baby bump, according to Page Six.
The entourage partied at several nightclubs and finally departed the strip around 3 am. They enjoyed the night in a VIP booth located close to the DJ booth, celebrating the twins' birthday with a tiered cake and a drumline.
If Kardashian's escapades in Vegas are correct, there is no way the media mogul is pregnant. Kardashian laid low from the moment she found out she was expecting baby True, and it's assumed she'd do the same with a second child.
Where did the rumors come from?
According to Gossip Cop, a tabloid magazine called NW reported that Kardashian was expecting her second child early last week. The magazine quotes insiders who allege the reality star found out she was pregnant just as news of Thompson's cheating scandal was heating up. The magazine goes on to suggest Kardashian's very public reaction to the cheating scandal was directly linked to the new pregnancy.
Several outlets have come forward to dispel the rumors. Kardashian nor her camp have commented on the stories. Khloe, for her part, seems to be staying away from the media for the moment. The very public breakup appears to have made the Keeping Up with The Kardashians starlet a bit cautious of news outlets.