Is Kim Kardashian a Better Role Model Than People Think?
When asked to name celebrities who are good role models, Kim Kardashian usually does not come to people's minds. The reality TV starlet has been criticized for getting famous off of a sex tape, promoting shallow beauty standards, and being an example of a wealthy person who seems to only care about the superficial things in life.
While it's easy to look at some mistakes that Kim Kardashian has made and write her off completely, the 38-year-old mom of four actually has done a lot of positive things as well. In fact, if we focus on the good sides to Kim Kardashian and her fame, it could be surprising to some people that she is a better role model than they think.
Kim Kardashian is a successful businesswoman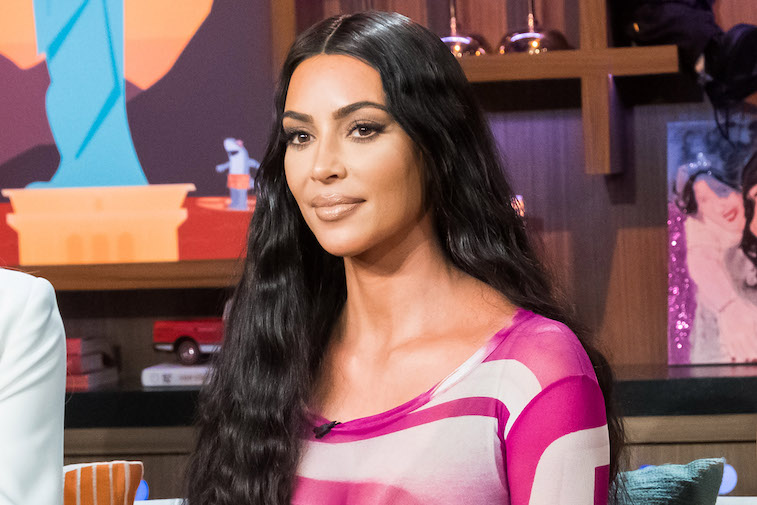 Kim Kardashian is worth an estimated $350 million and, these days, much of that money comes from her successful cosmetics company, KKW Beauty. She has a hand in many aspects of the business and has also received praises from industry professionals for the great products that KKW Beauty puts out.
Before KKW Beauty was launched in 2017, however, Kim Kardashian had already made a business selling something else: herself.
Contrary to what many critics believe, it takes a lot of smarts and marketing wits to build a brand as powerful and successful as Kim Kardashian. She and her family have all become extremely wealthy from understanding what people want (i.e. beauty, sex appeal, and controversies) and giving it to them in carefully managed, timely doses.
This has helped them stay relevant even after more than 10 years in an industry where longevity is never a guarantee.
And in a world where women are still seen as less competent in business than men, seeing Kim and her sisters rise to the top can be a good inspiration for young girls who dream of being their own boss one day.
Kim Kardashian fights for people who are less fortunate
Kim Kardashian has been criticized for being vain and only caring about either ratings for Keeping Up with the Kardashian or where her next big paycheck could come from. However, when looking at her advocacy history, she care a lot more about the world than people think.
Since she became famous, Kim Kardashian has used her platform to advocate for causes that she believes in. She has been outspoken in calling for the recognition of the Armenian genocide, for example.
Recently, she has also made headlines to her work in prison reform. Last year, Kim Kardashian not only helped free a woman who was serving time on a nonviolent drug charge but she also got Donald Trump to pass legislation that would be a big step towards changing the criminal justice system for the better.
In fact, there have been reports that the KUWTK starlet has helped free 17 inmates in 90 days.
Kim Kardashian is studying law and promoting education
After working with politicians and organizations in prison reform, Kim Kardashian decided that she wanted to know more about the legal aspects of the work, which is why the TV personality recently announced that she has been studying law in hopes of being able to take a bar exam in a couple of years.
This decision has been met with quite a few disparaging comments on social media, but Kim clapped back: "One person actually said I should 'stay in my lane.' I want people to understand that there is nothing that should limit your pursuit of your dreams, and the accomplishment of new goals."
Kim Kardashian studying law is also an inspirational move that shows it's never too late to set new paths for oneself. People are dynamic and constantly changing.
Clearly, what Kim wanted to do at 28 years old was different than what she now wants to do at 38 years old, and there is nothing wrong with that.
Kim Kardashian doesn't actually want to be a role model
However, between all this talk of whether Kim Kardashian is or is not a good role model, it's important to remember that she never set out to be one.
She once told Rolling Stone:
"I live my life the way that I live it and I just try to be a good person. And I don't try to look to be a role model for people. I think it's a lot of pressure. If they think of me that way I'm so honored and so appreciative and I do what I can to be one, I guess."