Is Kim Kardashian Changing the Way She Dresses for Kanye West's Religion?
For years, the name Kim Kardashian has been pretty much synonymous with "sexy." She's created an empire from taking pictures of her curves and getting women to want to look like her. Even when she got married to rapper Kanye West, she kept up her sex appeal.
But now that West has been on a spiritual journey and found religion, all of that might change.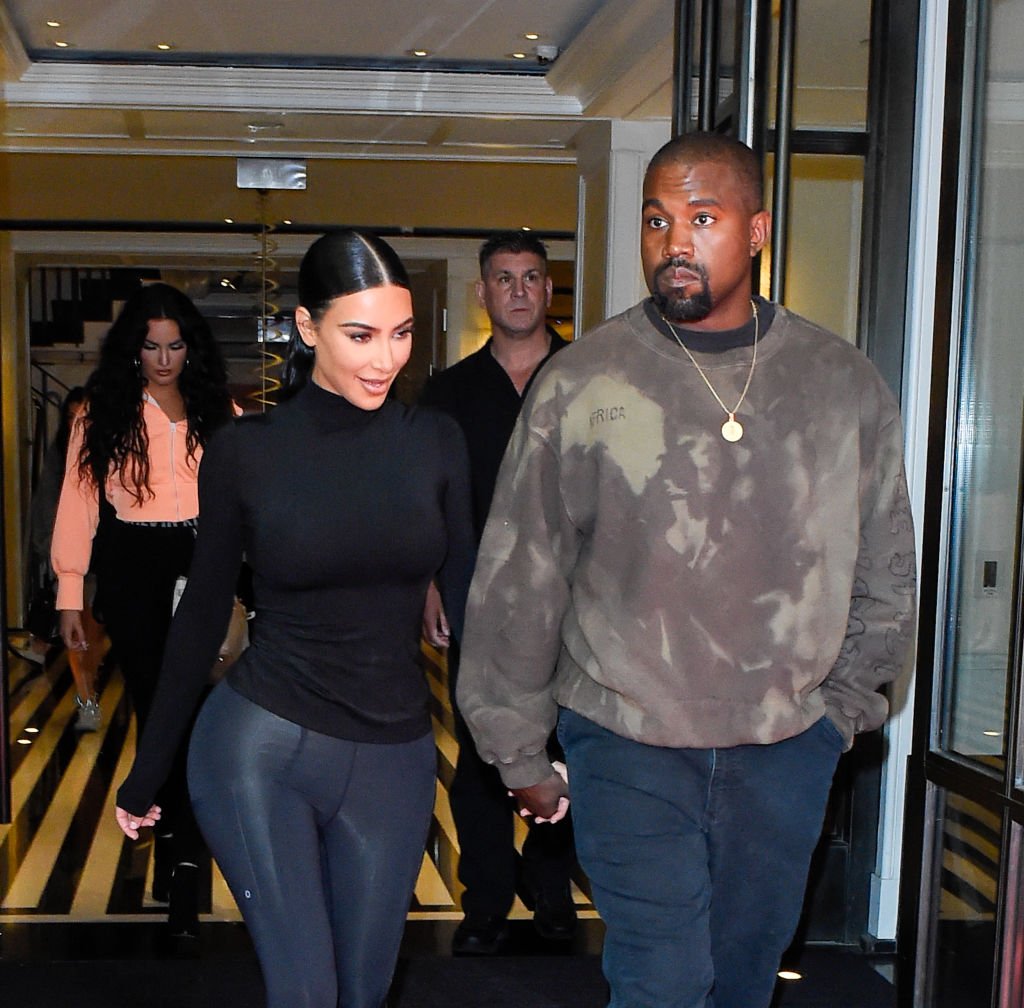 Kanye West doesn't approve of Kim Kardashian's clothing
At the beginning of their relationship, West loved how sexy Kardashian dressed. He would even often style her. But now, he wants her clothing to be less revealing.
"I went through this transition where being a rapper, looking at all these girls and looking at my wife, like, 'Oh my girl needs to be just like the other girls showing their body off.' I didn't realize that that was affecting my soul and my spirit as someone who is married and the father of now … about to be four kids," he said in a recent episode of Keeping Up With the Kardashians after seeing what Kardashian planned to wear to the Met Gala. "A corset is a form of underwear, it's hot, for who though?"
"So the night before the Met you're going to come in here and say that you're not into a corset vibe?" Kardashian responded. "You're giving me really bad anxiety. You knew last night I had really bad anxiety and I don't need any more negative energy and for you say you're now not into me wearing a tight dress."
"You are my wife and it affects me when pictures are too sexy," West replied.
At first, Kardashian wasn't feeling her husband's conservative ways.
"You built me up to be this sexy person and confidence and all this, and just because you're on a journey and transformation doesn't mean I'm in the same spot with you," she said.
But now, it looks like she may be singing another tune.
Is Kim Kardashian becoming more conservative?
Though Kardashian originally was upset that her husband was trying to change the way that she dressed, she recently admitted that she's had an awakening of her own.
"I don't know if it's the fact that my husband has voiced that sometimes too sexy is just overkill and he's not comfortable with that," Kardashian told Vulture. "I listen to him and understand him. Still, at the end of the day, he always gives me the freedom to be and do what I want. But I have kind of had this awakening myself."
This change of heart is partially due to her children.
"I realized I could not even scroll through Instagram in front of my kids without full nudity coming up on my feed pretty much all the time. And I definitely contributed to that," she said. "I mean, one of my most iconic covers was the 'Paper' magazine one, when I was all oiled up and ripping my dress off. I also did think, like, 'Okay, I'm here in the White House and then the next day I was posting, like, a crazy bikini selfie.' And I was thinking, 'I hope they don't see this.' I have to go back there next week."