Is Kim Kardashian Copying Kylie Jenner's Career?
The Kardashian-Jenners are known for doing many similar things. Even though each sister has her own distinct personality and interests, the fact that they are all tight-knit and spend a lot of time together means that their lives occasionally mirror each other's.
In the past couple of years, Kim Kardashian has been working on her beauty brand KKW, which came shortly after the success of Kylie Jenner's Kylie Cosmetics line. Some fans can't help but suspect that Kim is trying to follow in the same career path as her successful younger sister.
But is that true? Is Kim really copying Kylie's career? Let's take a look at what we know.
When did Kim Kardashian's beauty line debut?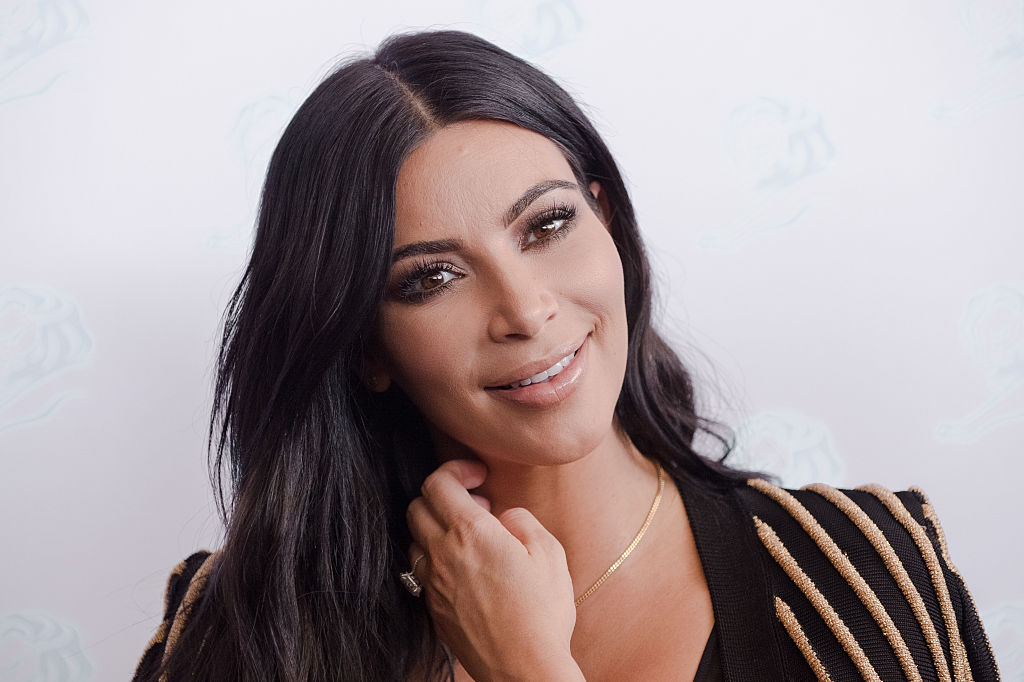 Kim Kardashian collaborated with Kylie Cosmetics in 2017 and, a few months later, debuted her own brand with contouring kits. Called KKW, the beauty line is a big deal for Kim because "it's the first time I've moved away from having licensing deals and transitioned into being an owner."
KKW is famous for its contouring kits since Kim herself has played a role in popularizing contouring. However, the company has debuted other products as well such as lipsticks, mascara, and foundation. Earlier this year, it has also been announced that Kim Kardashian has plans to launch a bridal beauty collection with inspiration drawn from the makeup she herself wore when she tied the knot with Kanye West in 2014.
KKW is reportedly worth around $100 million and has given Kim a net worth of $350 million.
When did Kylie Jenner launch her cosmetics line?
Ever since she was a teenager, Kylie has been obsessed with beauty products, as evident from her many social media posts showing off her various made up looks. She decided to make use of her love for all things makeup, especially lip products, and launched her beauty company in 2015.
Originally called Kylie Lip Kits, the company only sold lip products at first and was reportedly funded entirely by money Kylie made from modeling opportunities that came from her fame from Keeping Up With the Kardashians. However, in 2016, the name was changed to Kylie Cosmetics and Kylie began selling other types of beauty items such as brow kits, eyeliners, highlighters, and brushes.
Kylie's products were an instant hit on the first day that her company was launched. Today, after a few years in business, Kylie Cosmetics is reportedly worth around $1 billion and Kylie herself has been declared the youngest "self-made" billionaires. Though, the "self-made" element is highly contested.
Is Kim Kardashian copying Kylie Jenner's career?
Because KKW came out at a time when Kylie Cosmetics was becoming a huge hit in the beauty industry, it can seem like Kim Kardashian launched KKW just so she could have the same success as her sister.
When KKW launched its a set of lip products last year, internet followers everywhere descended on Kim for not being original. "Kylie literally sells the same thing," one person said. "Is Kylie mad about you jumping into her lane?" another follower asked.
However, while at first glance it can look like Kim is upset that Kylie has more money than her, it should be noted that Kim has ventured into the makeup industry long before Kylie did. A few years before the world knew what Kylie Cosmetics was, Kim launched Kardashian Beauty (formerly known as Khroma Beauty) alongside Khloe and Kourtney. The brand itself did not become a household name the same way KKW and Kylie Cosmetics have since the Kardashian sisters were not invested in the company that much, so it became a bit of a failure that the family has learned from.
Nevertheless, it's quite obvious that all of the Kardashian-Jenner sisters are very interested in fashion and makeup. Being savvy businesswomen that they are, it was only time before at least one of them had a successful beauty company, and whether Kim or Kylie did it first is not too important in the grand scheme of things.
Kim has also shared that while there is a bit of fun rivalry between her and Kylie, they mostly support each other to the fullest: "We definitely discuss business, and we talk about how we approach different things and how we love to do things.
Do Kim Kardashian and Kylie Jenner collaborate?
To show that just how close are business partnerships are, Kim announced that KKW will have a fragrance collection in collaboration with Kylie. The collection was supposed to be released in late April, though Kim shared that the launch has been delayed due to some bottles not passing durability tests on the assembly line. As such, we will need to wait a bit further until the collection can fully be unveiled to the public.