Is Kim Kardashian Lying About Her 18 Pound Weight Gain?
Kim Kardashian's body is always a topic of conversation. She is known for having a curvaceous, hourglass figure that is admired by people all over the world.
However, Kardashian recently revealed that she gained 18 pounds in the past year and is looking to trim down. While it's a goal many fans can relate to, some people do not believe that she actually gained as much weight as she claims. Read on below to find out why and whether or not Kardashian is telling the truth.
Kim Kardashian wants to lose 18 pounds before her 40th birthday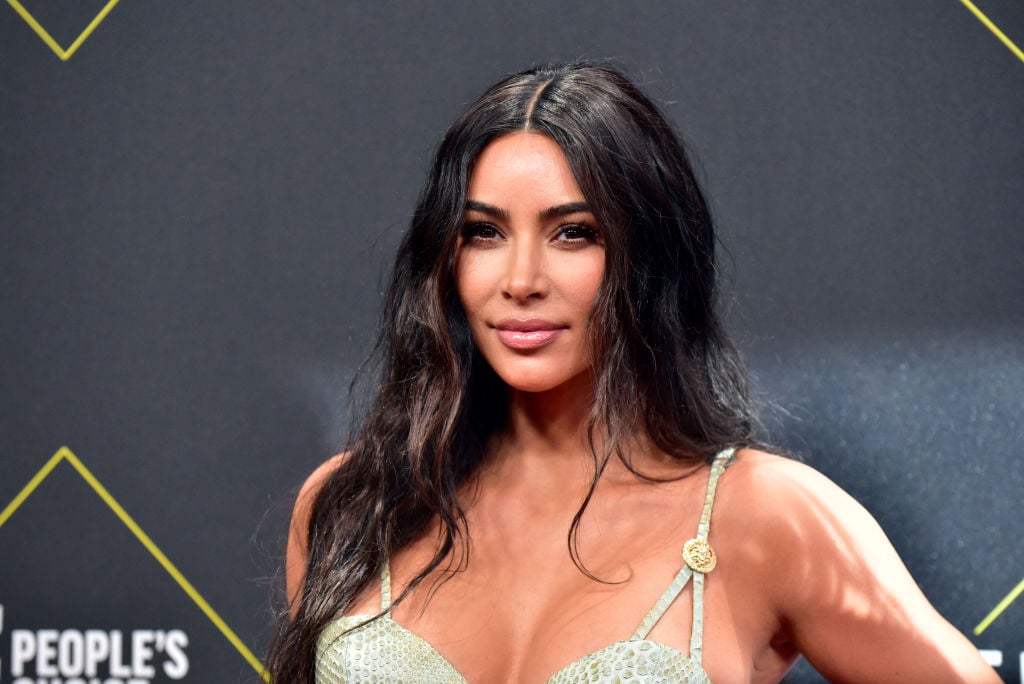 Earlier this month, the reality starlet took to social media to share with fans her new fitness goal. In the Instagram story video, Kardashian was in a weight room with her personal trainer, Melissa Alcantara, and told her audience: "So we're doing a night workout before my dinner, which I never do — with this one — but I figured we have to get into it at some point… Sometimes we fall off and sometimes you really gotta get it together, and this is one of my fallen-off times where I am, I think, 18 lbs. up from what I was about a year ago, a year and a half ago."
Kardashian, then, revealed that she is hoping to get to her goal weight before her 40th birthday, which is in October 2020.
Why some people think Kim Kardashian is lying about her weight gain
There are some skeptics who do not believe that Kardashian actually gained that much weight in the past year. For example, during the Met Gala back in May, a lot of internet commenters took note of her extremely skinny physique.
Kardashian even shared with followers that she did a lot of prepping in order to fit into her Met Gala dress, including working out often and eating very healthy meals. As such, it seems that her claim of being up 18 pounds from last year does not hold up too well.
Is Kim Kardashian lying about gaining 18 pounds?
It's hard to tell for sure whether Kardashian is lying or not since she does not reveal data and numbers from her fitness routines. However, some people believe that it would not be a far-fetched thing for her to fib about gaining weight.
"There was no wagon falling here," one person commented on The Daily Mail. "She gained intentionally to make a TON of money on promotions for her weight loss. She's done it before with other things and will no doubt do it again."
Another person added: "She's not trying to lose weight; she's talking about wanting to lose weight because she's about to start selling some weight loss junk."
It just so happens that Kardashian does have a new business venture: her shapewear line. Since shapewear is all about helping women achieve a slimmer figure, it is quite possible that Kardashian is trying to be relatable to women who are looking to lose weight.
Kim Kardashian has been criticized for being too obsessed with her weight
Whether Kardashian is telling the truth about her weight gain or not, it's important to note that people have long been critical of her obsession with being thin.
Last year, she was slammed for acting happy when her sisters called her "anorexic." Fans thought it looked as if she was glorifying eating disorders and putting more pressure on young fans to look a certain way.
Others have also had a problem with the way the Kardashian family often promotes drinking potentially-dangerous tea in order to lose weight. Jameela Jamil once demanded the family to "own up to the fact that you have a personal trainer, nutritionist, probable chef, and a surgeon to achieve your aesthetic, rather than this laxative product."