Is Kim Kardashian Still Trying To Befriend Meghan Markle?
Kim Kardashian has not given up on her mission to become best friends with Meghan Markle. The Keeping Up With the Kardashians star is reportedly trying to befriend the Duchess of Sussex so that she no longer feels overshadowed by the royal family. Despite multiple attempts to get on Markle's good side, Kardashian has failed to get her attention, and inside sources now claim that the reality star feels like the Sussexes are stealing her thunder.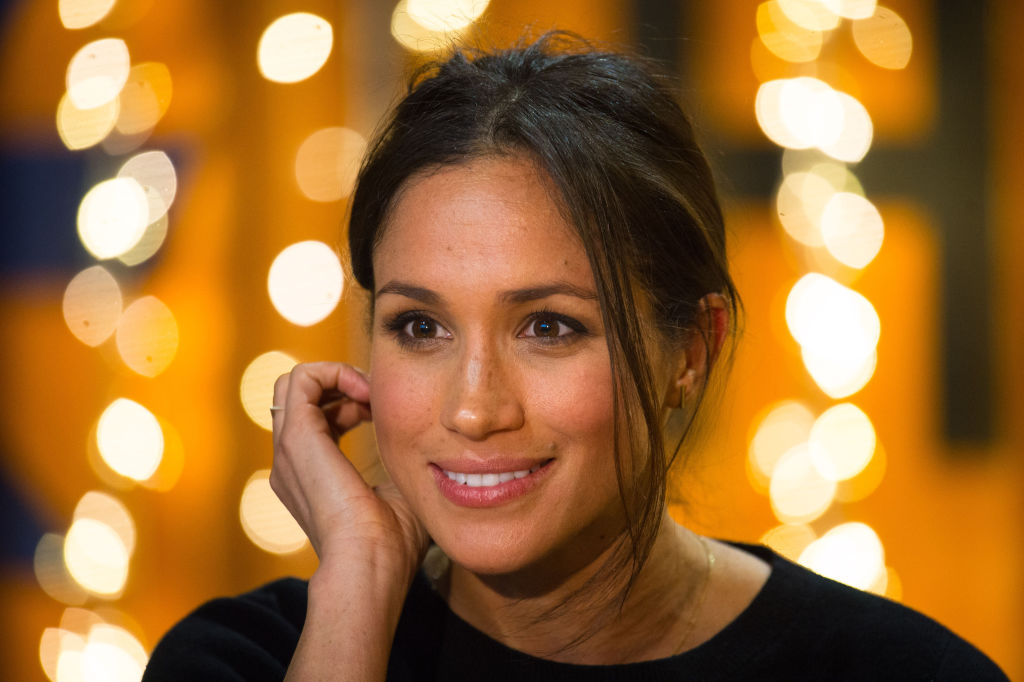 Kardashian tries to befriend Meghan Markle
Earlier this year, Kardashian reportedly purchased a gift for Markle to celebrate the birth of her first child with Prince Harry. Given her status, Markle likely received dozens of presents from celebrities and world leaders alike, which is why Kardashian went all out to separate herself from the pack. These sorts of tactics are nothing new for Kardashian, who started out as Paris Hilton's assistant before rising through the social rungs to become a star in reality television.
According to Daily Mail, Kim Kardashian did a lot of research before buying Archie the perfect gift. The reality star reportedly picked out a nice diamond piece for the baby and a pair of designer clothes. She hoped that the present would show how much she cares about Markle and get herself on the former actress's good side.
Sources say that Kardashian is playing the long game and understands that becoming Markle's friend is not something that will happen overnight. It is unclear how Markle and Harry reacted to the gift, but it sounds like it did not impress them in the slightest.
"'Kim is convinced she and Meghan will be best friends one day," a source shared. "It's very much a long-term project and she's chipping away to impress her when the opportunities arise."
Piers Morgan blasts Meghan Markle for Kim Kardashian-like behavior
Markle might be avoiding Kardashian at all costs, but she has not escaped comparisons to the reality star. In a recent segment on Good Morning Britain, Piers Morgan criticized Markle for behaving like a Kardashian.
The television host began by talking about Markle's broken relationship with her father, Thomas Markle. Although Morgan's interview with Thomas proved a controversial moment for the royal family, he has no regrets about his role in the scandal.
In fact, Morgan once again slammed Meghan Markle for being a difficult person and accused her of using others to climb the social ladder.
Morgan also brought up Markle's renovations of Frogmore Cottage. The Good Morning Britain host compared Markle to Kardashian because she used $2.5 million of taxpayer money to fund the renovation project. Morgan then noted that he would never do an interview with Markle even if she was the first to reach out.
He also questioned why Markle ghosted him the moment she met Harry and believes her behavior should serve as a big warning sign to everyone in the country.
Meghan Markle, of course, has not said anything about Morgan's comments and will likely never address the situation.
Kim Kardashian is angry with Meghan Markle's snub
Kardashian has tried her best to befriend Markle, yet her efforts have gone completely unnoticed. With Kardashian failing to get anything out of Markle, she is reportedly starting to get angry about the whole situation.
Inside sources claim that Kim Kardashian is outraged because baby Archie is overshadowing her. The reality star believes that Markle is taking her title as the new celebrity queen in America and is doing everything in her power to see that it does not happen.
Markle and Harry welcomed their first child back in May. The birth created headlines around the world and has eclipsed everything else in the celebrity world. This includes the announcement that Kardashian and Kanye West are expecting their fourth child together.
Kim Kardashian expected the announcement to make more waves in the media, but everyone was too focused on Archie's birth.
At the end of the day, the source says that Kardashian is only befriending Meghan Markle so that she can increase her own celebrity. The reality star's goal is to become more famous than the royal family.