Is Kim Kardashian Vegan? Find Out What the Reality Star Eats
Kim Kardashian is envied worldwide for her fantastic figure. Fans and haters alike peruse the reality star's social media accounts looking for workout tips, diet plans, and makeup inspo.
No one can deny that Kim K. is a significant influencer, so it's no surprise that changes in her health plans go viral.
After all, women everywhere feel like if they apply her habits to their own lives, they can get in crazy great shape just like Kim. Now there's news of Kardashian going to the vegan side in her never-ending quest to be in perfect shape.
What types of foods does Kim Kardashian like to indulge in?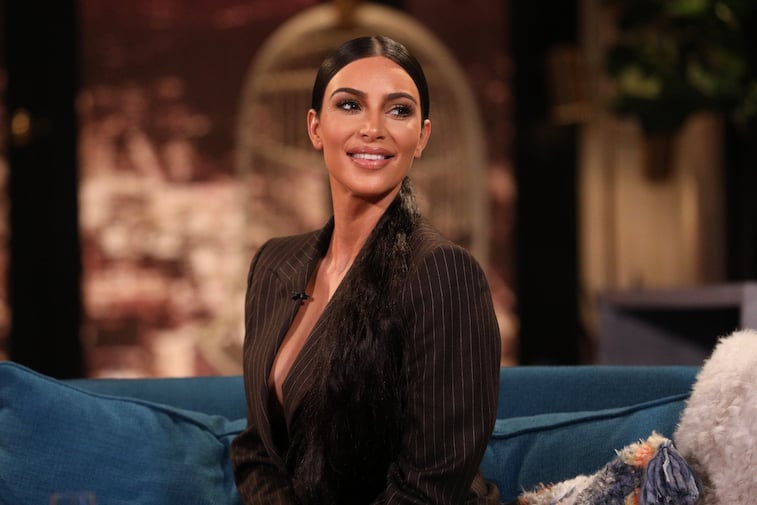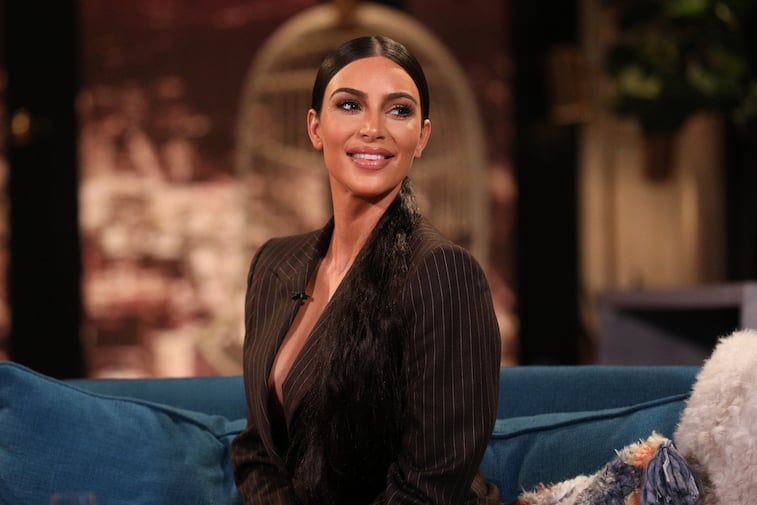 There are quite a few things the beauty mogul swears by. One big one is the Atkins "diet." Kardashian typically follows the Atkins 40, a diet that restricts her to 40 grams of carbs daily. That may sound tough, but Atkins really makes it easy. Being a busy entrepreneur and mother, having simple meals makes her life much easier.
What's her favorite thing from the health giant? The Harvest Trail Nut Bars in three specific flavors: Dark Chocolate Cherry and Nuts, Dark Chocolate Sea Salt Caramel Bar, and the Vanilla Fruit and Nut Bar.
When she isn't chowing down on Atkins okayed meals she can be found eating a Chef salad paired with a Mango green-tini from her go-to salad spot, Health Nuts. She's also a big fan of hummus, Greek yogurt, fresh fruits and veggies, and lean protein.
What are some of Kim Kardashian's guilty pleasure foods?
Despite striving for the healthiest diet ever, the influencer does have a few guilty pleasures. One of her favorite fast food restaurants is In-N-Out Burger. Her combo of choice — a plain cheeseburger, cheese fries, and a vanilla shake. She's called the combo, "one of my favorite meals ever."
If she can't get to that burger chain, she'll visit Mcdonalds for a small fry, chicken nuggets with honey, or a cheeseburger. A McGriddles also isn't off the table!
What if she is in the mood for chicken? She'll roll up to KFC for their crispy chicken wings and an old school biscuit with honey. What about dessert? The reality starlet as a soft spot for Tim Tam candy bars aka her favorite snack ever, Häagen-Dazs Dulce de Leche ice cream, and peanut butter cups.
Is Kim Kardashian going vegan?
Has Kim K. been bitten by the vegan bug? As it turns out, she has! While at home she plans to stick to a plant-based diet. That means she should be able to enjoy an In-N-Out cheeseburger or McDonald's chicken nuggets when she's out and about. While it isn't a full-time vegan diet, it's definitely a step in the right direction!
She's already started sharing some tasty looking treats on her social media accounts. If they taste as good as they look, Kardashian will definitely have tons of animal-free meals in her future. This is the reality stars second step towards being extra environmentally conscious. The first being her switch from real fur to faux fur. Go Kim!
What foods is Kim K. currently eating?
In celebration of her switch to being a part-time herbivore, Kardashian shared some delicious-looking food snaps to her 137 million fans via Instagram stories.
One story featured delicious looking veggie hash paired with the freshest looking avocado slices ever. A dash of seasoning and bits of garnish round out the plate.
The other was a yummy acai bowl topped off with what looks like blueberries, strawberries, banana, and cantaloupe. There's also a sprinkle of granola across the top. Talk about a perfect way to get into veganism.