Is Kris Jenner Really a Toxic Mom?
The Kardashian family have legions of fans all around the world, but the famous family has their fair share of haters as well. Ever since Keeping Up with the Kardashians premiered in 2007, critics have voiced their concerns with the clan and their ways.
Many of the common complaints are that the family receives is that they are too superficial, too spoiled, and even too vain.
Kris Jenner is one of the most visible members of the family and probably receives the lion's share of negativity. Read on to learn about some of Jenner's most controversial moments on the show and why some fans claim that she is "toxic."
Kris Jenner is a 'momager'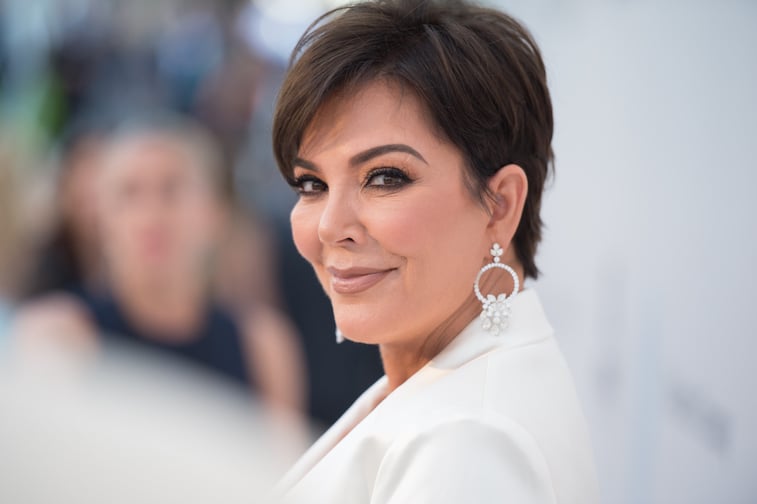 From the very beginning of the Kardashians' onslaught on popular culture, Kris Jenner has been the leader of the family. She has become known as a "momager" due to the way she manages her children's busy schedules and careers.
It's not just for show — Jenner is credited for her famous family's success and has a hand in the day-to-day processes behind every single business venture. Her cut from her children's deals is said to be worth millions.
Although the Kardashian-Jenner family has definitely reached the pinnacle of fame and their faces are known all over the world, Kris Jenner isn't slowing down. Now in her sixties, Jenner is still hard at work managing her children's careers and is as present on the family's reality show as ever before. Still, in spite of her evident success, Jenner has received a lot of criticism from viewers.
Jenner has had some bad moments
The early seasons of Keeping Up with the Kardashians featured a lot of family drama and fighting, as the group struggled to find their place in reality television. These early seasons also featured a good deal of controversy caused by Kris Jenner.
A recent Reddit post claimed that Jenner is a "toxic mom," and pointed to many examples pulled from (mainly early) seasons of Keeping Up with the Kardashians.
Critics pointed to instances of Jenner micro-managing Kim Kardashian's career but often forgetting business decisions that related to her other children, like Kourtney Kardashian.
Other cases of Jenner rubbing viewers the wrong way include Jenner slipping male enhancement pills into Caitlyn Jenner's drink (then known as Bruce Jenner), keeping her daughter Khloe Kardashian's wedding secret from her husband while planning it, and making "things about her" that viewers believe should be about her children, such as making long, tearful speeches at weddings, baby showers, and other events.
Reality TV heightens the negativity
While many social media users on the Reddit thread were slamming Jenner, there were some that stood up for the momager. Some people stated that while these instances of Jenner seemingly misbehaving were off-putting, it is all greatly enhanced for reality television.
The Kardashian-Jenners made the decision to live the majority of their lives on-camera, which means that viewers get to see many unfortunate family moments that would otherwise happen in private.
In addition, Kris Jenner's children and grandchildren clearly love her. Jenner shares lots of photos of her children and grandchildren on social media, praising them and publicly stating her love for them. Her kids frequently shout her out on social media, honoring her beauty, style, business savvy, and devotion to her family.
In spite of occasional pranks, Jenner maintains a very close relationship with all of her six children. Even if Jenner gets dragged on social media on occasion, she seems to have a great family life, and she's certainly reached an incredible level of success.